---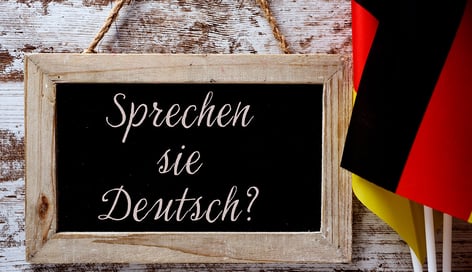 So you're planning a trip to Germany? It's a journey that you'll always remember. From Neuschwanstein Castle to Oktoberfest, Munich's Christkindlemarkt to the Brandenburg Gate of the once-divided Berlin there is plenty to see and do in this picturesque country.
---
Before you head out, however, there are some things you need to know. Even though English is a Germanic language, sometimes understanding it and the German habit of getting straight to the point, can be a bit hard for Americans. To navigate your way throughout the country, consider getting a language translator App for your Smartphone or familiarize yourself with these basic German phrases before you head off on your vacation:

Thank you Danke
You're welcome Bitteschön
Please Bitte
Yes Ja
No Nein
Excuse me Entschuldigen Sie bitte.
I'm sorry Es tut mir leid.
I don't understand Das verstehe ich nicht.
I don't speak German Ich spreche kein Deutsch.
Do you speak English? Sprechen Sie Englisch?
Repeat, please Bitte wiederholen.
What's your name? Wie heißen Sie?
How are you? Wie geht es Ihnen?
How much does that cost? Wieviel kostet das?
Where is the bathroom? Wo ist das WC?


You can practice your German on many of YMT Vacations' land tours, cruise tours, or river cruises. To make your plans to join any of these exciting getaways, call you travel consultant or YMT Vacations at 1-888-756-9072.