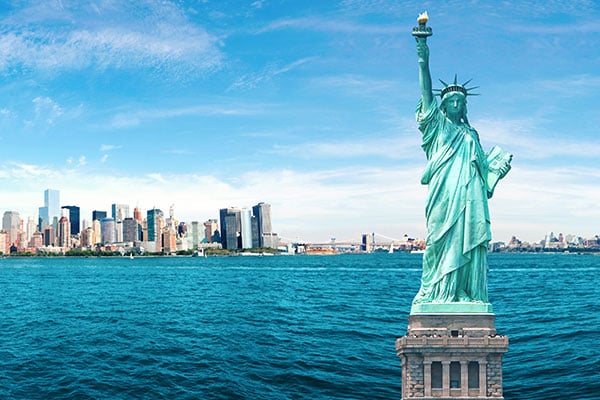 There is a great variety of dynamic cities in the US to visit, each with its own unique culture, history and attractions. When planning a trip within the United States, you'll want to be sure to include one or more must visit cities in the US on your itinerary.
We've listed the best US cities to visit below so you can be inspired to plan your next trip.
Top Cities to Visit in the US
Check out our list of the top 10 cities in the US to see which cities you want to explore on your trip.
Portland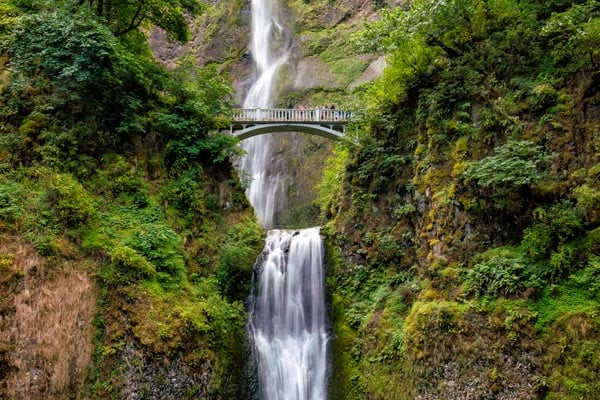 The largest city in Oregon (and the 3rd largest city in the Pacific Northwest region of the US), Portland is known for its stunning scenery. In addition to the surrounding natural beauty, visitors enjoy the many outdoor activities, food trucks and microbreweries this city offers.
Seattle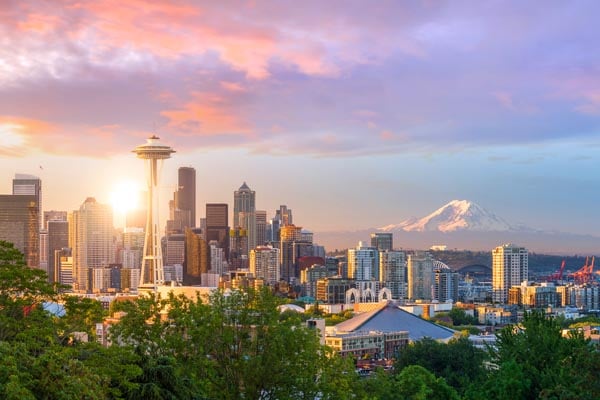 Seattle is the largest city in the US Pacific Northwest. Its infamous rainy climate results in lush scenery, earning this city its nickname, "Emerald City". Seattle boasts a scenic skyline featuring skyscrapers, including the iconic Space Needle, standing at 605-feet tall. Seattle is known for its music scene, delicious seafood and pine forests where hiking is popular.
Washington DC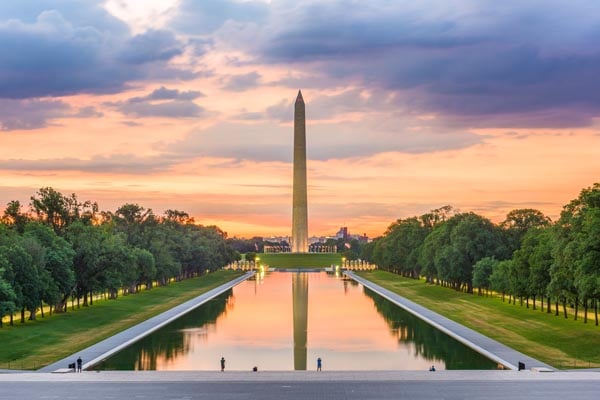 Washington DC, the capital of the United States, is known for its many famous landmarks, such as the White House, the Vietnam War Memorial, the Capitol Building, the Lincoln Memorial and the Washington Monument. Visitors to this city not only enjoy capturing photos of these locations, but also can tour the large number of amazing museums located here.
Chicago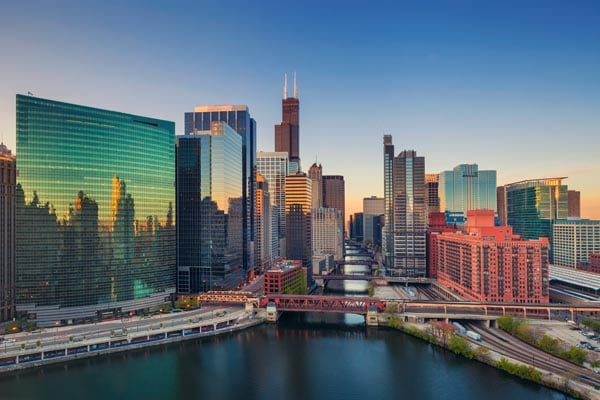 Located on Lake Michigan, Chicago boasts an idyllic lakeside location. The "Windy City" is most known for its unique style of pizzas and hot dogs, towering skyscrapers and its many parks, restaurants and museums. Experience beautiful architecture, amazing food and entertainment options, shopping on the Magnificent Mile and the city's rich history of art, culture and technology.
Las Vegas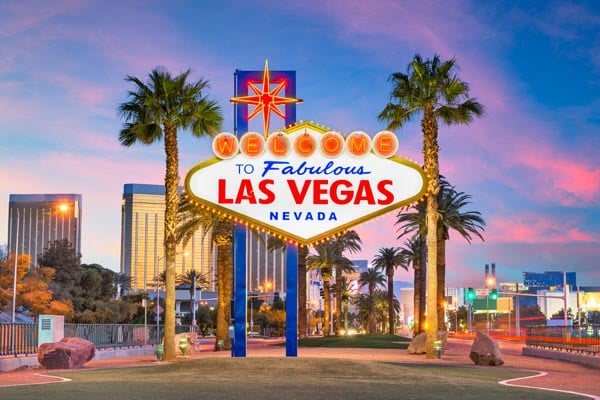 Las Vegas is famous for its extravagant entertainment options and wide array of well-known casinos. In addition to gambling, the casinos are popular for hosting shows from some of the biggest names in music, comedy and magic, as well as top-notch circus-style acts. There are also impressive landmarks, such as a replica of the Eiffel Tower, captivating fountain shows and a plethora of shopping and dining options.
San Francisco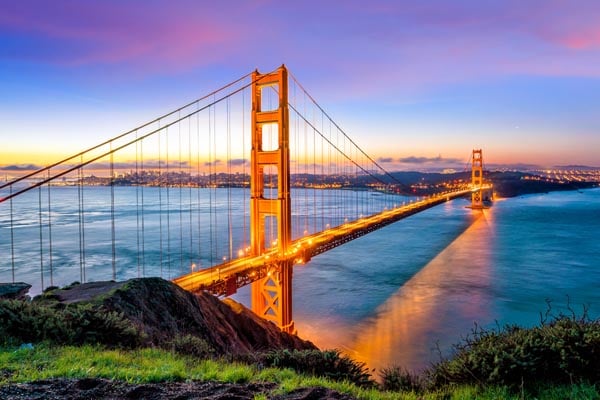 A picturesque city in northern California, San Francisco offers a wide variety of things to see and do. From the famous Golden Gate Bridge and historic cable cars to pretty Victorian homes and many excellent dining options and more, this city will keep you busy!
Los Angeles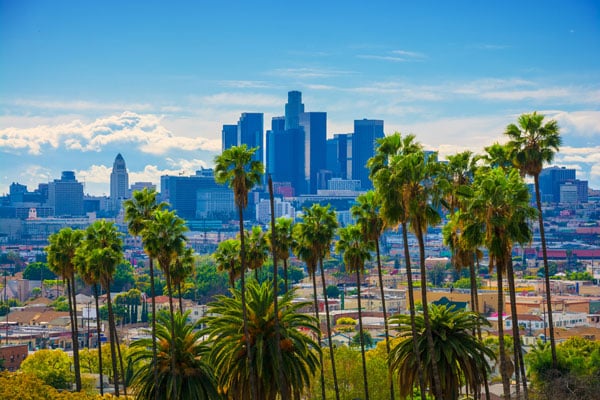 Located in southern California, Los Angeles is the 2nd largest city in the United States. Surrounded by the Pacific Coast, mountains and valleys, the weather is beautiful year-round. As the "Entertainment Capital of the World", it's possible you'll spot a celebrity during a given visit. But celebrities are only a part of what makes Los Angeles a great place to visit. It boasts plenty of shopping and entertainment options, beautiful beaches and popular museums.
New Orleans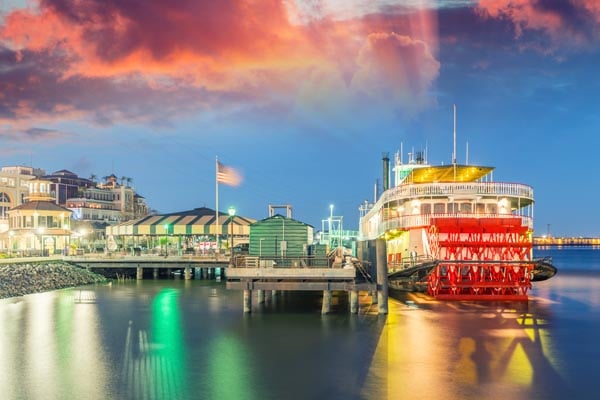 Situated in southeastern Louisiana, New Orleans is widely known for its French Creole culture and cuisine, as well as jazz music and its annual Mardi Gras celebration. The state's largest city and a major US seaport, New Orleans' historic architecture and charming old neighborhoods comprise some of its charms.
New York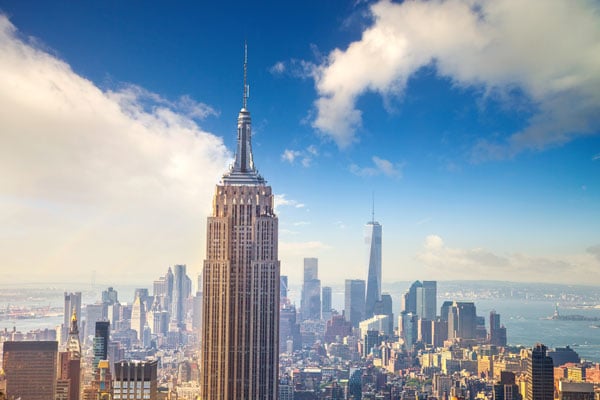 World-renowned for its concentration of skyscrapers, iconic attractions and rich, diverse culture, there's a plethora of things to do and unique places to visit in New York City. The Statue of Liberty, Rockefeller Center, the Empire State Building and Central Park are just a few of the city's popular sights. This city also offers a variety of amazing museums, art galleries and Broadway performances.
Nashville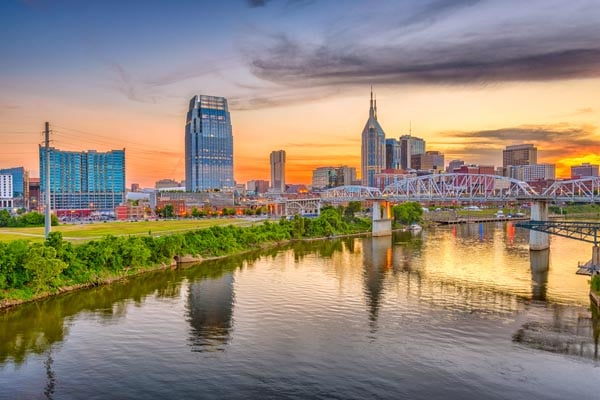 Nashville, located in northern Tennessee, is filled with a country music scene like no other, delicious southern food and plenty of history. This artistic city offers tons of museums, various great places to shop and several honky-tonks where you can listen (and dance) to country songs.
Planning a Trip to Visit a Top City in the US
Make planning a trip to one of these top cities in the US convenient and affordable by booking a guided tour with YMT. See New York City on our Autumn Leaves Tour and Nashville on our Blue Ridge & Smoky Mountains Tour. See Chicago, Las Vegas and Los Angeles on our Historic Route 66 Tour. And on our Sights of the Pacific Northwest Vacation, you'll get to visit Seattle, Portland and San Francisco!
We also have several other tours in North America available. To learn more or make your reservation to join us, call your travel agent or 1-888-756-9072.