If you've tasted delicious snacks and beverages abroad, you may wonder if you can bring them on your international flight back home. As always, that depends. US Customs and Border Protection, a department of Homeland Security, has an ever-changing list of US customs food restrictions.
Consult the US Customs food list before purchasing food or beverage items overseas to bring home, and follow the rules on your immigration card about declaring foods as you go through customs. Failing to declare foods may result in a hefty fine. Here's a list of foods you can and can't bring into the US.


Foods You are Permitted to Bring into the US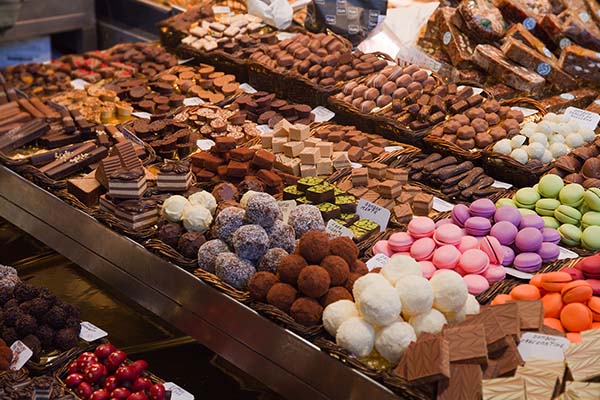 Can I bring canned goods to USA? How about French baked goods, Peruvian spices, or dried fish from Iceland? Consult this list to see what you are allowed to bring back to the United States. If you're not sure about something, double check the list of prohibited food items USA.
Canned and Packaged Goods
Sauce mixes, preserved fruits and vegetables, coffees, teas, and the like are generally allowed. Exceptions to this may include items containing meat or poultry. Double-check the restricted list or avoid buying those items altogether.
Oils
If you tasted the most amazing olive oil on your guided tour through Spain, feel free to bring some back to the US. Purchase your favorites for personal use, and get travel-sized versions to share with friends and family.
Candy and Chocolate
Bring back as much of these items as you would like! You do not have to worry about customs-related rules for these sweet treats.
Baked Goods
Cookies, cakes, breads, and other baked goods are generally allowed. One exception is meat or egg-stuffed confections.
Fish
You might think fish products would be restricted, but most are actually allowed! Fresh, frozen, dried, smoked, canned, or cooked fish and seafood is allowed in amounts suitable for your personal use. Just be sure to pack them well for the sake of your fellow passengers!
Spices
You may purchase dried spices, as long as they are not from the citrus family – lemons, limes, oranges, etc. Infuse your cooking with the vibrant flavors you experienced abroad. And of course, spices also make great souvenirs.
Nuts
Nuts are allowed if they have been boiled, cooked, ground, oven dried, pureed, roasted, or steamed. Additionally, nuts free from their shells are permitted. This includes popular options such as almonds, cashews, and macadamia nuts.
Foods Prohibited from Being Brought into the US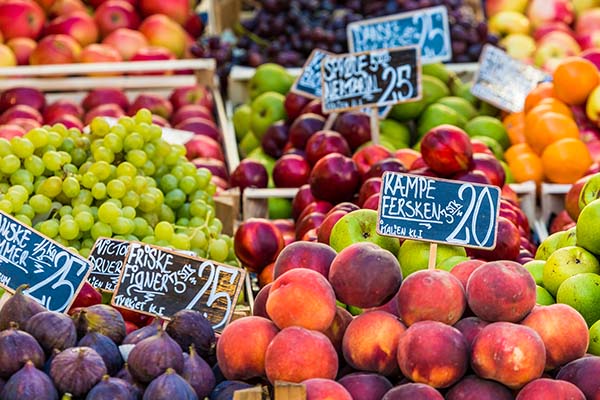 You're not allowed to travel with the following items. You'll just have to go back to get your next fix!
Meat and Poultry
This category of goods is usually not allowed, whether cooked, dried, cured, frozen, or even in the form of a meat-based dry mix.
Dairy
There are many exceptions in this category, so be extra conscious if you are planning to buy dairy while on vacation. Generally, milk is not allowed unless it is for infants. Solid cheese is allowed as long as it does not contain meat. Soft cheeses like Brie and mozzarella are permitted, while liquid options including cottage and ricotta are not allowed from certain countries. Unfortunately, Greek feta is restricted.
Fruits and Vegetables
This category depends on the item and where it is from, so it is best to err on the side of caution and not plan on returning with produce. If you are keen to bring back fruits or vegetables you enjoyed abroad, check the US Department of Agriculture database, where you can search by country or item to determine any restrictions.
Taste the World and Bring it Home with YMT Vacations
Tasting local dishes is one of the best ways to experience the culture of distant destinations on your YMT vacation. When you find snacks or beverages you enjoy during your travels, taking some back home is a thoughtful idea for souvenirs and a fun way to relive your great memories. If you have any doubts, check on the US Customs website and declare your goods when you land. To join a tour with YMT Vacations, contact your travel agent or call us at 1-888-756-9072.