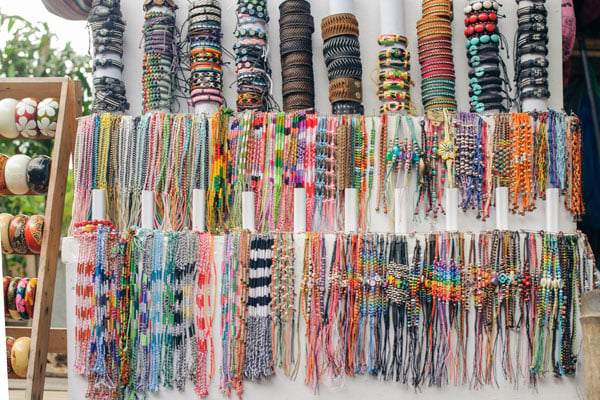 If you love to travel, there's nothing more exciting than exploring a new place for the first time. Collecting souvenirs from each country is a great way to remember the unique experiences you had – from tasting new dishes to interacting with local artists. Here are 10 travel mementos to collect from any destination that will allow you to recall fond memories for years to come:
An Item of Clothing – Buying local clothing is a practical memento and a great conversation starter. Consider scarves, shawls, t-shirts, or woven sweaters that truly capture the essence of a place. You can get creative with this idea by purchasing the same item in each country to have an array of scarves or hats from around the world, for example; or shopping around in each location to take home a piece of clothing you love.


Postcards Mailed to Yourself – Postcards never get old. They are one of the most meaningful travel souvenirs, and your friends and family back home will be excited to receive them. Put a fun twist on this memento by mailing a meaningful postcard to yourself. Over the years it will be fun to look back on the different postage stamps and images from your trips.


Maps – Reuse the maps from your trips for a creative memory wall in your home. There are many variations you can consider for projects, like using the full-sized map, or cutting out specific neighborhoods you visited to create a collage.


Books for Your Coffee Table or Shelf – Pick up an interesting book from each place you visit to display on your coffee table or add to your repertoire. Museums and independently owned bookshops are great places to find some irreplaceable treasures.


Jewelry – Create a global collection of jewelry, real or fake, depending on your personal preference. Local bracelets, earrings, and rings are easily found in markets throughout the world. If you intend to purchase real gold or gems, ask your escorted tour guide for advice and assistance.


Tickets/Passes – Keep train tickets, museum passes, and business cards for restaurants and hotels. When you return home, add them to an album or arrange them in a photo frame for a personalized piece of art.


Art – Speaking of art, it is affordable to buy local prints in many countries. Select pieces that combine the culture of your location with your personal style. Wait until you return home to frame your artwork because traveling back with a frame may make packing your suitcase a challenge.


Wine Corks – If you have a bottle of wine with any of your meals, ask the restaurant staff if you can keep the cork. Even if you don't order a bottle, there's no harm in inquiring if the restaurant has a spare cork for the wine you are drinking. A fun thing to do is write the date, place, and people you were with on the cork. Place all the corks you've collected in a clear vase and use as a centerpiece, or any use them for other creative ideas you may have.


Shells – If your vacations tend to be at the beach, seashells are great souvenirs, as long as there are no restrictions on collecting them. They are free and would have distinct features from country to country for unique travel memories. Bring about five shells home from each trip and display them in a vase, basket, or frame. Check with your tour guide to confirm that collecting shells is allowed.


Coins – This is a souvenir that does not cost you any extra because chances are you already have it in your pocket. Wash and wipe your spare change when you get home, and find an interesting bowl or glass jar to display them.
These are just a few ideas when it comes to collecting travel souvenirs around the world during your tour with YMT Vacations. Lean on your escorted guide for more tips about the best local souvenirs. The most important aspect of any memento is the feeling of joy you get by remembering the wonderful adventures you had in each location.