---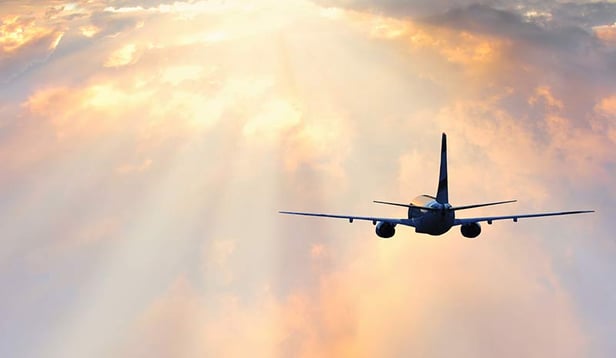 A transatlantic flight in the back of the plane may seem like torture, but it doesn't have to be. Here are 10 tips that will help you travel more comfortably on long-haul flights:
---
Divide and Conquer -- Since airlines have begun to charge for checked baggage, travelers have resorted to brining large roller bags on the plane -- causing full overhead bins. Instead, pack two equally sized bags. One should fit under the seat and the other in the overhead space.
Carry a Neck Pillow -- There's a reason why every kiosk at the airport sells them. Neck pillows help prevent a sore neck while making it possible to get a bit of shut eye.
Catch Some ZZZZs -- The best way to survive a long flight is to grab a pillow and a pair of noise-canceling headphones and sleep for the duration.
Consider a Foreign Carrier -- If you've got a long flight ahead of you, consider booking a foreign airline. By comparing carriers you may score a newer plane, nicer amenities, better schedules and even a cheaper price.
Layer Up -- Between lugging your bags through the airport and sleeping at 40,000 feet, there can be quite a temperature change. A lightweight sweater or jacket lets you adjust.
Keep it Loose -- Since your feet tend to swell during the flight, wear loose, comfortable shoes. It's also a good idea to wear or bring socks since your feet can get cold at the high altitude.
Drink Up -- Drinking plenty of liquids is key to staying hydrated. Take advantage of the drink cart by asking the attendant for an additional beverage. You should also avoid caffeinated drinks in favor of juice and water.
Keep it Fresh -- A small tube of toothpaste, lotion, and deodorant will help you stay fresh on a long flight. Moist facial towels and dry shampoo will also help you arrive feeling your best.
Get Moving -- Make sure that you stand and stretch regularly. Taking a walk to the bathroom, standing in the galley or circling your ankles can help keep your muscles and joints from stiffening. Movement is also key to keeping your blood flowing, which prevents blood clots from developing.
Request Special Meals -- If you are a vegetarian, eat kosher, or have other dietary concerns, you'll need to remember to request special meals at the time you book your ticket. Not only will you stick to your diet, you'll typically be served earlier as well.
---
After using these helpful tips on your Transatlantic flight to Milan, you'll be ready to experience YMT Vacations' Ultimate European Cruise & Tour. This 17-day journey takes you to Italy and Spain, Portugal and the U.K. You'll see Germany and the Netherlands and enjoy a grand European voyage aboard a brand new luxury ship. To make your reservation, call your travel agent or YMT Vacations at 1-888-756-9072.