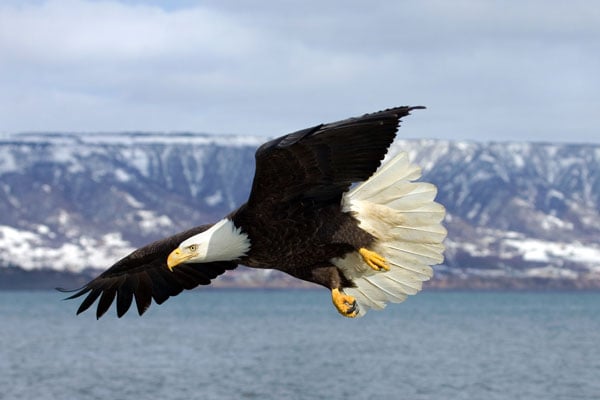 As the United States prepares to celebrate the Centennial of the National Parks System, travelers will be heading out across our nation to explore the natural wonders of places like the Grand Canyon and Death Valley. We invite you to join YMT Vacations as we take a look at the history, the wildlife and the many fascinating things to discover inside our nation's parks in this series: 100 Years of Wonder: Exploring America's National Parks.

Glacier Bay: Spotting Wildlife
Thanks to one of the fastest glacial retreats on record, the ice of Alaska's Glacier Bay National Park has receded 65 miles since its discovery by George Vancouver in 1974, awakening a new land and a new bay. With that retreat comes a fresh landscape that now serves as home to a variety of land and sea animals. The best way to observe the park and its wild inhabitants is from the deck of a select number of Alaskan cruises, which give travelers an up-close and personal look at this newly burgeoning landscape.
To spot wildlife from a cruise ship, there are a number of tips to keep in mind. Here are our suggestions for the best ways to spot and admire the natural wonders of Glacier Bay.
Ask a Park Ranger — Many ships offer guest lectures by Glacier Bay rangers. These knowledgeable guides help you learn the eating, mating, and migratory habits of the park's animals so that you can best learn how to spot them.
Bring Binoculars — Since animals can be miles away, binoculars help you spot them and zoom in. On land, use the binoculars to scan the habitat for movement or silhouettes. On water, look first with your eyes for unusual shapes on surface, then the binoculars for a closer look.
Be Patient — It may take a while to spot an animal, but the reward is always greater than the time it takes to find one.
Bear in Mind — The bears of Glacier Bay forage on the beaches or the meadows near the shore so make sure to scan these areas when the tide is low. You can spot a black bear by its straight facial profile and the lack of a shoulder hump while brown bears, also known as grizzlies, have a very pronounced shoulder hump.
Mountain Goat Sightings — Mountain goats prefer the steep, ragged outcroppings of the cliffs for their habitats. Look for their white coats against the granite rock faces.
Bald Eagle Tips — Watch for white, golf ball-sized dots in the trees and cliffs, which are the unmistakable sign of a bald eagle's majestic head.
On the Water — In the summer you're likely to spot humpback whales returning to the bay from their wintering grounds in Hawaii. Minke whales, killer whales, harbor porpoises and Dall's porpoises are also in these waters. There are thousands of harbor seals and sea otters that colonize in Glacier Bay as well. Just remember to use your eyes to spot these animals in the water before using your binoculars to bring them into focus.
You can explore Glacier Bay National Parks on three YMT Vacations group tours: Alaskan Discovery Tour, Grand Alaskan Cruise & Tour and the Alaska Cruise & Canadian Rockies Tour. These affordable vacations combine a journey to America's "Frontier State" with a relaxing cruise to give you a once-in-a-lifetime travel experience. To join us on one of our Alaskan tours, call your travel consultant or YMT Vacations at 1-888-756-9072.