---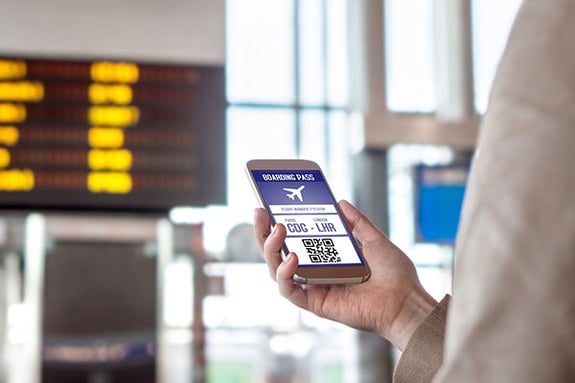 Take a moment to reflect back on what you were doing 10 years ago. The year was 2010 and iPads and Angry Birds were all the rage. 2010 probably doesn't seem like that long ago, but the changes in both our world and your life are likely quite significant. And the travel industry has seen its fair share of compelling changes as well. Here are some of the biggest travel trends over the past decade and into 2020.
Boarding Passes Have Transitioned from Printed to Mobile
In 2010, United Airlines did us all a favor and began implementing the ability to use your cell phone for mobile boarding passes instead of printing out a hard copy. Travelers can now choose to receive their boarding pass via email, then screen it digitally at the airport. This was a game changer, since travelers no longer had to keep track of a printed pass.
TSA PreCheck Has Made Checking in so Much Easier
Thanks to the TSA PreCheck program, which began in 2011, travelers are experiencing a much quicker and easier check-in at the airport. As of December 2019, over 200 airports participate in the program, and more than nine million people are enrolled.
How do you sign up? Begin by applying online, followed by a background check. Once you've passed, you're good to go. And according to the TSA, wait times for PreCheck enrollees average less than five minutes, making it well worth the effort to enroll if you're a frequent traveler.
In addition to TSA Precheck, there are a few other security clearances that may be right for you. And to make your journey even smoother, these airline hacks and new airport procedures will ensure you have the best travel experience possible in 2020.
Ridesharing Helps Get You to the Airport
By now, you recognize the names Lyft and Uber. But back in 2010, 'uber' was just a fun way to describe something outstanding. Fast-forward a decade and Uber is synonymous with ridesharing. Besides catering to taxis, many airports have entire areas dedicated to ridesharing services.
Travelers Need the Help of Tour Operators to Book Trips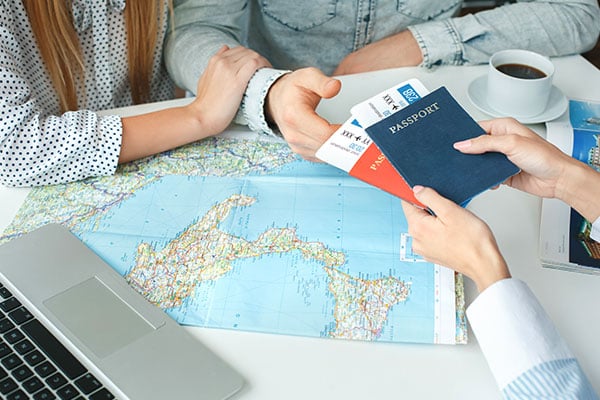 There are now more ways and websites than ever to research travel destinations, book hotels and flights, and snare the best deals. However, that often makes travel research overwhelming for people to navigate. There's so much information that it's difficult to know where to start or what information is accurate.
As a result, there was a surge in the use of travel agents in 2016. In fact, a record 22% of travelers booked their trip through a travel agent. Tour operators and travel advisors help make complex decisions simple and offer not only their expertise, but a human element as well — a friendly voice to talk to and ask questions.
A popular misconception amongst travelers is that a travel agent costs a lot of money. Because of their ability to know about current deals and promotions, travel agents may actually help you save money. They'll also save you time and hassle.
The Travel Industry Is More Environmentally Conscious
We've seen a rise in environmentally conscious travelers over the past decade, and the travel industry is following suit. Many hotel chains promote programs to reduce waste and their impact on the environment, including replacing those small, travel-size shampoo and conditioner bottles with regular-size ones that stay in the bathroom for multiple stays. And nearly all hotels now give you the option to opt out of new sheets and towels each day.
Several travelers are also going out of their way to plan eco-friendly vacations with minimal environmental impact. This type of "green travel" might mean taking public transportation rather than renting a car or supporting a city's local businesses over shopping brand-name stores.
Join the Guided Tours Trend
As mentioned above, it's more popular — and easier — than ever to book your dream destination with the help of a tour operator. At YMT, we can help you get started. If these travel trends excite you and you're eager to go on your next adventure, explore our tour and cruise vacation packages to find the perfect trip for you. To learn more about YMT Vacations guided tour destinations, call our Travel Consultants at 1-888-756-9072.
---