---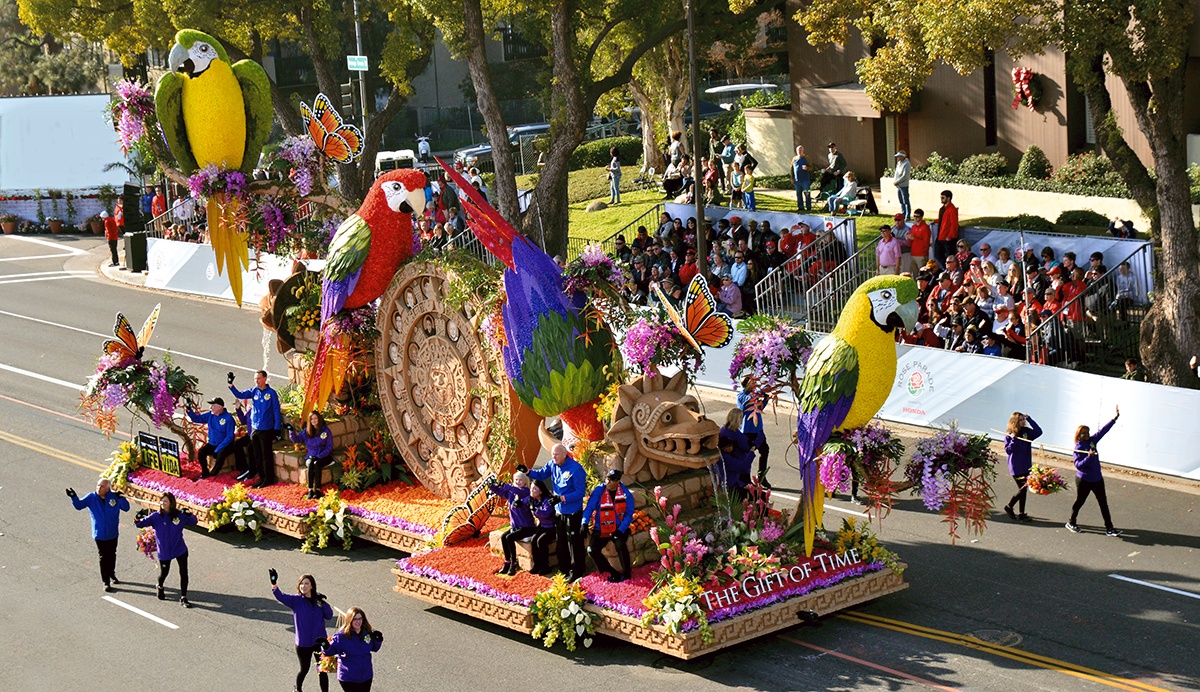 After a year of planning and about 80,000 hours of manpower, the world's most famous New Year's Day parade took off with plenty of pomp and circumstance the first morning of 2018. Beneath sunny California skies, the 129th Rose Parade began with an announcement from Lieutenant Dan himself, grand marshal, actor Gary Sinise, and a military flyover by B-52 stealth bombers. Starting at the corner of Orange Grove and Green, the procession of military veterans, marching bands, equestrian units, and 44 floats decorated entirely with flowers, seeds and organic materials began.
---
Keeping with the theme of the 2018 parade, "Making a Difference," several of the floats rose above the rest, including the Singpoli American BD float. It took the Sweepstakes Award, the top prize of the year, after being voted the year's "Most beautiful entry: encompassing float design, floral presentation and entertainment."
Other awards were given in a variety of categories, including the greatest depiction of national treasures and traditions, the best animation, and the best example of innovation and technology. In total, 24 floats were recognized as the most extraordinary of the year.
The Rose Parade is a Pasadena tradition that has continued since 1890, when decorated carriages covered in flowers announced the beginning of a rather silly day of chariot racing, jousting, and tug of war, culminating in a real nail-biter of a footrace between a camel and an elephant. To see how far this beloved tradition has evolved, and just how sophisticated the floats and performances have become, experience the Rose Parade for yourself on one of five exclusive YMT Vacations journeys. Choose from itineraries in and around the Los Angeles area, or combine the parade with travels up the California coast, the Grand Canyon and even on a cruise through the Panama Canal.
To make your plans to see the parade, which includes VIP Grand Stand seating and a behind-the-scenes tour of these legendary floats as they're being constructed, contact your travel professional or call YMT Vacations at 1-888-756-9072.
---