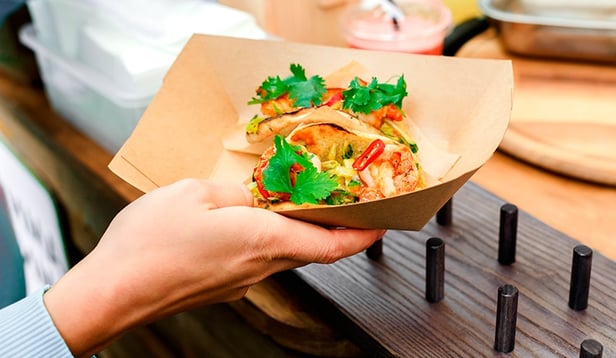 The top travel trends for 2018 are out and they are good news for thrifty, budget-conscious travelers and those on fixed incomes. According to the list created by DailyMail.com, one of the things we can expect in 2018 is a move away from lavish escapes in favor of more authentic experiences found off-the-beaten-path. One of the main trends we can expect to see is a rise in grassroots, local dining where refinement is measured by the quality of the experience -- not the thread count of the linens or the number of stars the restaurant holds.
---
What today's travelers are looking for is real, authentic food. Watch for a rise in street food dining, home food experiences, and small neighborhood restaurants. Foodie favorites also include guided tours of food halls, farmer's markets and produce stalls. From a hearty English breakfast to sweet Italian gelato, hand-rolled tamales in Mazatlán to an ahi taco served fresh from a food truck by the sea, there are plenty of flavors to taste -- especially now that you won't have to break the bank to enjoy them!
To find where the best local fare is, ask the concierge at your hotel where he or she likes to eat with friends. Look for food truck parks and street food vendors as well. And for the ultimate cheap treat, pick up some exotic fare at a nearby grocery store or neighborhood market and enjoy your feast at a picnic in the park.
---
Another way to save on dining is to purchase group travel tours with YMT Vacations, whose packages allow the freedom to choose your meals – and a la carte dining. Not only can you decide what to eat and where, but this freedom also means you can decide how much to pay for your food. No more paying up front for pricey included meals that you may not even enjoy – now that's value! For information on YMT Vacations, or to make your plans to join a journey, call your travel professional or YMT Vacations at 1-888-756-9072.
---