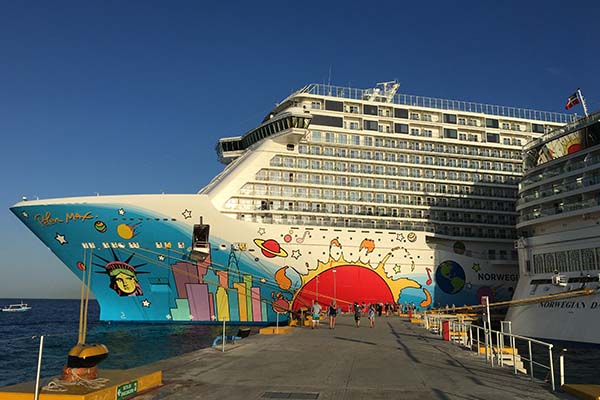 Photo Credit: Daniel Hernandez
Cruise lovers have been dreaming of returning to sea, including YMT Tour Director Daniel Hernandez. Daniel is an avid cruiser who has led countless cruise tours over the course of his career. He was as enthusiastic as our guests to board Norwegian Cruise Line's Norwegian Breakaway for a 7-day Caribbean Cruise—his first cruise in two years.
Daniel's experience leading our New Orleans & Western Caribbean Cruise left him happy and enthusiastic for what's to come. He observed a few changes and new protocols, but the fun of cruising is back and better than ever.
Are you curious what cruising is like now? Read about Daniel's experience, and what you can expect on a cruise in 2022!
Cruise ship Dining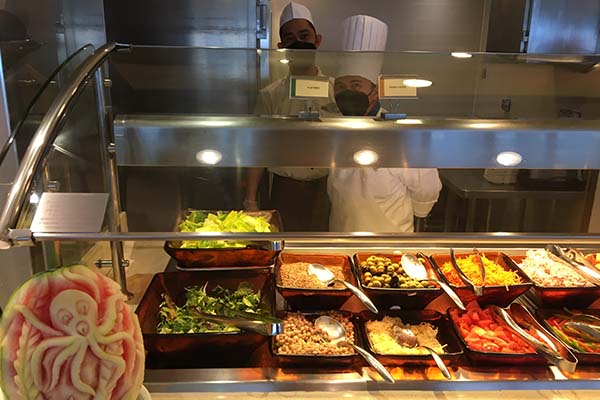 Photo Credit: Daniel Hernandez
On-board dining is back to normal. All of the ship's restaurants have opened, and the buffets have returned to full self-service. That includes a vast array of divine pastries and a half dozen varieties of ice cream, which can all look mighty tempting for someone who hasn't seen a buffet in years.
Daniel has some advice for cruise guests looking to eat well. He says, "I just remind myself that someone is preparing these beautiful fruits and vegetables for me. I have access to such a wide variety of fresh food, so I might as well enjoy it!"
Endless Entertainment Options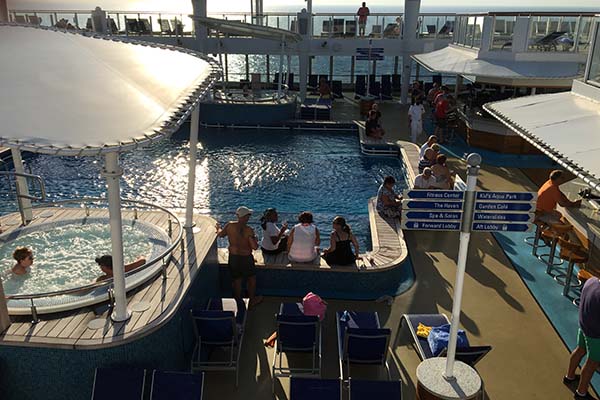 Photo Credit: Daniel Hernandez
The facilities on the ship are open without restrictions. Guests are free to enjoy lounges, spas, entertainment, and all onboard activities. Daniel said, "It felt just like a normal cruise. People were singing and dancing—and trivia night was popping!"
During the day, guests particularly liked visiting the ship's waterpark, pools, and sundecks. These outdoor amenities allowed cruisers to really enjoy the experience of being back on a large cruise ship. Sunshine, great service, refreshing pools, and interesting neighbors remain some of the best reasons to cruise.
The evening activities were equally as popular. Staff wore masks at all times, except for the performers at live shows. Guests enjoyed the bars, shows, casino, and the ship's other nighttime diversions.
Port Stops Made Easier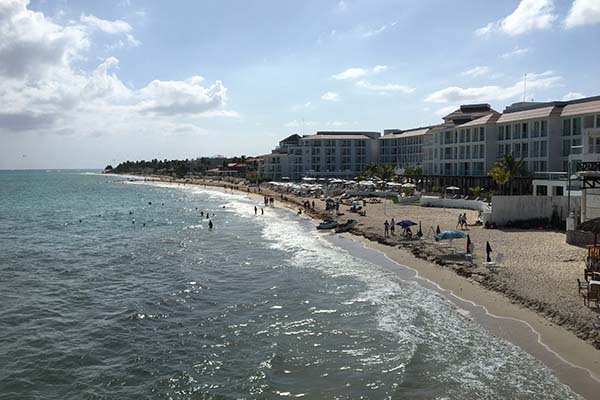 Photo Credit: Daniel Hernandez
To Daniel, embarkation and disembarkation enjoyed the biggest differences. In the past, guests had to scan their room card to get on and off the ship. Now, the process is streamlined and touchless. When guests first board the ship, they are photographed using a facial recognition camera. From that point on, their face is their ticket! The camera even works for masked guests. Facial recognition is a faster, easier process that Norwegian Cruise Lines and other cruise lines are adopting.
The muster drill at the start of the cruise was also notably easier. Rather than having a set time for large groups of passengers to learn onboard safety in person, the muster drill can now be done digitally. Guests can complete their safety training on a smart device or in their stateroom. They must then check-in at their designated muster station to verify that they completed their training and that they know where to report in case of an emergency. They can complete their training at any convenient time before leaving port.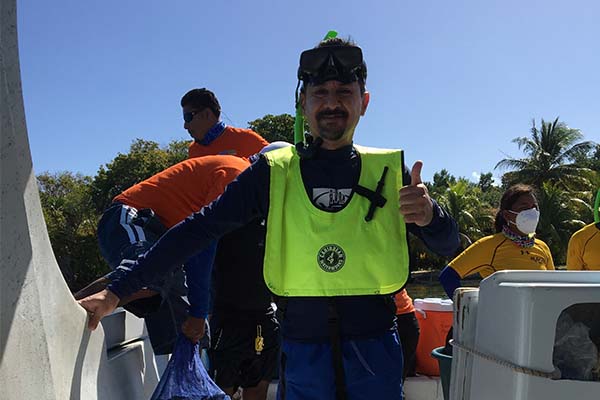 Port stops were a highlight of the trip. Daniel, pictured above, explained, "It was great seeing everyone having fun. Feeling the energy and excitement of these places, interacting with locals, and getting back to checking off bucket list experiences."
Cruise Ship Health and Safety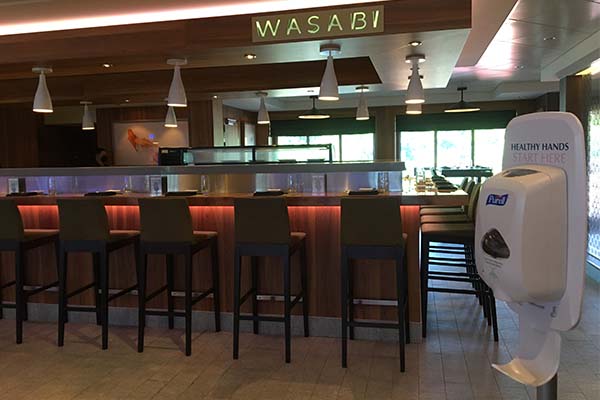 Photo Credit: Daniel Hernandez
There are a lot of very specific rules that apply to cruise ships, both from government requirements and from industry trade associations. Norwegian Cruise Lines is one of many cruise operators that follow the guidelines of Cruise Lines International Association, local governments, and the CDC.
The CDC recently removed its COVID-19 Travel Health Notice risk advisory for cruise ships. With this notice to avoid cruise travel removed, the CDC recommends continuing to:
Make sure you are up to date with your COVID-19 vaccines before cruise ship travel.
If you are not up to date with COVID-19 vaccines and are at increased risk for severe illness from COVID-19, avoid cruise ship travel. If you have questions or concerns, talk with your doctor.
Daniel felt that his cruise achieved a great balance of enjoyment and safety. Before embarking in New Orleans, all guests and crew members were tested for Covid-19. Testing was not required for disembarkation at any of the ports or upon returning to the United States.
At the time of Daniel's tour, guests were mostly free to choose if they wore masks on the cruise. Aboard the ship, masks were recommended but not required. Masks are currently federally required at all times in cruise terminals. Mask requirements at port stops varied by country.
The 1,700 crew members were incredibly diligent with cleaning procedures and safety measures. All staff wore masks, and cleaning protocols were met and even exceeded.
In addition, cleaning wipes and hand sanitizer remained available in all parts of the ship. Daniel felt he had ample opportunity to be as responsible as he personally wanted to be. Particularly at his hospitality desk, which he always keeps spick-and-span!
The YMT Experience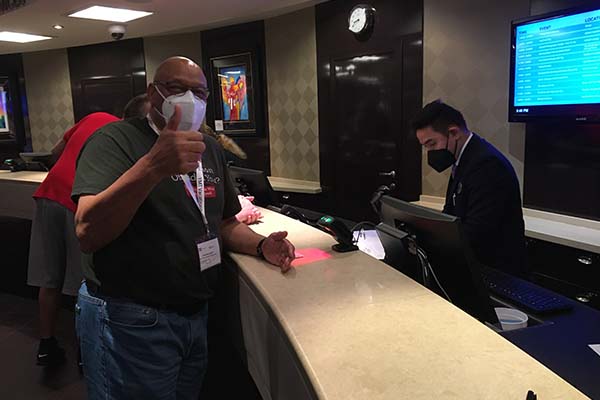 Photo Credit: Daniel Hernandez
Daniel's YMT guests were the only tour group on the ship, and the crew was thrilled to welcome them back. Many guests commented on how well taken care of they felt while onboard.
The group had a wonderful time. And like it always happens with YMT tours, over the course of the journey the guests became like a family. Daniel observed, "People were interested in one another. They really looked out for each other."
Should I Book a Cruise This Year?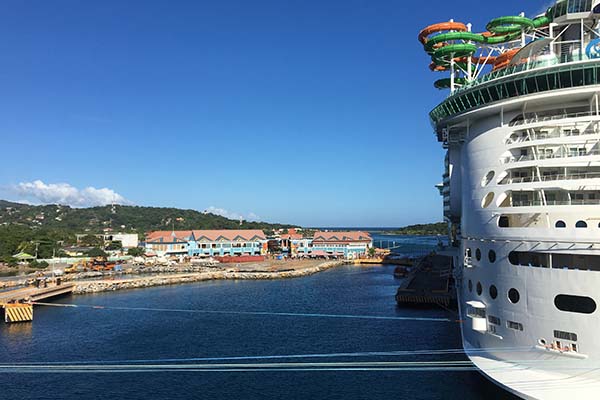 Photo Credit: Daniel Hernandez
Absolutely! The joy of cruising—that carefree feeling you can't find anywhere else—is as strong as ever. Thanks to a few tweaks and some welcome improvements, this is a great time to cruise. The stops are beautiful, the sun bright, and your time at sea can be as relaxing or as active as you would like.
Return to Cruising with YMT Vacations
We have numerous cruises departing throughout the year. It's a fun and affordable way to see the world! To book your dream trip, call your travel professional ort or YMT Vacations at 1-888-756-9072.