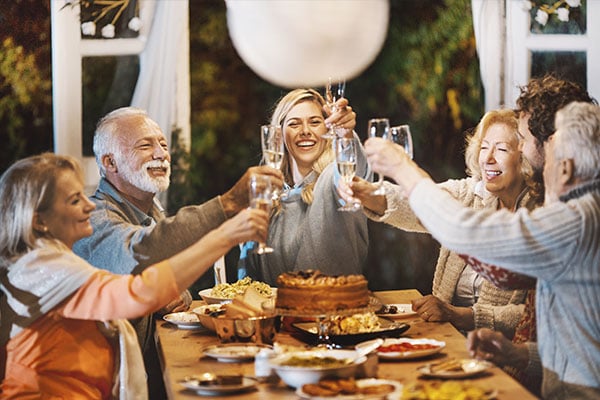 Some people say that wine in Europe is equivalent to water in America. Wine is a distinct part of European. In fact, it predates ancient Rome and Greece.
During your European travels, you will not only experience how art, history, and the sciences have influenced various regions of a country, but also observe first-hand how wine acts as an important part of life there.
Studies tout the benefits of wine in moderation. It has been shown that wine contains antioxidants, promotes longevity, and reduces the risks of certain diseases. What great reasons to raise a glass!
BEST WINE REGIONS IN EUROPE TO VISIT
Europe is home to many of the most beautiful wine regions in the world. From the rolling countryside of Tuscany and its sun-drenched vineyards to charming historic villages in Bordeaux, wine regions in Europe are as diverse as the wines themselves.
The beauty of drinking wine in Europe is the wide range of tastes that appeal to every palate. From sweet ports to refreshing Cava, relax with the perfect wine on your visit to Europe.
France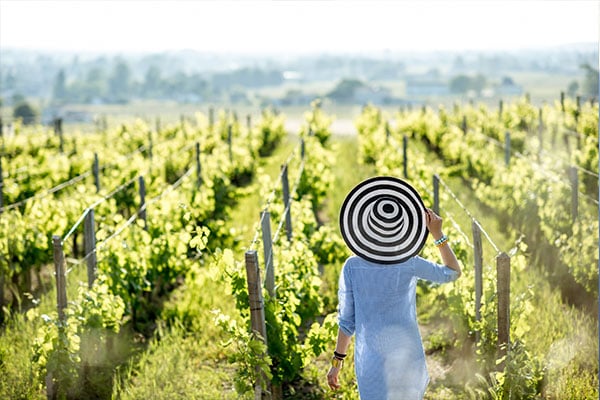 The French are serious about their wine! In fact, French wine is subject to one of the strictest quality control systems in the world. The highest classification indicates wines that have been produced under stringent conditions – only specific grapes used, in designated areas, and adhering to traditional methods.
You may be familiar with some or all of these French wines – Chablis, Chenin Blanc, Gewurztraminer, Côtes de Provence, Shiraz – but the following are well-known around the world:
1. Bordeaux
One of the largest wine-producing regions in the country, with about 10,000 producers. It is the most famous and highly coveted wine blend in the world. Red Bordeaux is a wine that is always made from blending Cabernet Sauvignon wine and Merlot together.
Wines from this region are typically medium-bodied reds with fruity notes.
2. Burgundy
Produces one of the most famous wines in the world. Burgundy wines are typically dry reds made from Pinot Noir grapes and white wines made from Chardonnay grapes. They are usually soft, earthy, and medium-bodied.
Visitors to this region can also find small amounts of rosé, meaning that there truly is something for everyone.
3. Champagne
France is known for its sparkling wines, and only wines made in the Champagne region can be labeled as champagne! This wine dates back to the early 12th century and the double-fermentation method can be attributed to the region's climate – cold winter temperatures and warm spring weather.
Italy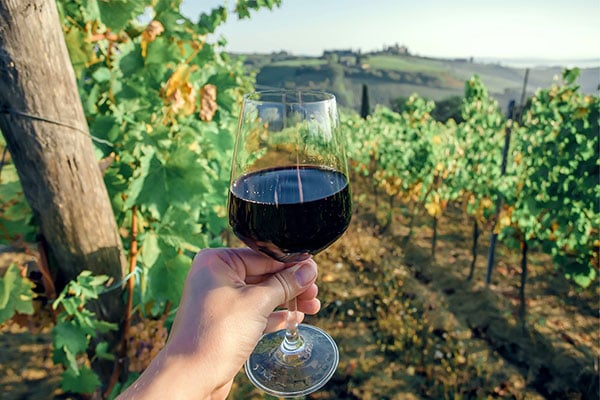 Italy is a global influencer for setting trends in the food and wine industry. The country has produced wine for over 4,000 years and is the largest producer in the world. Romans worked to make winemaking methods more efficient while also innovating bottle and storage techniques that forever changed wine culture.
Italy's top three grapes in terms of production are Sangiovese, Trebbiano, and Montepulciano.
1. Tuscany
Tuscany is the most famous wine region in Italy. With rolling hills, country roads, and quaint villages, it is truly a wine-lover's paradise.
2. Sangiovese
Sangiovese grapes flourish in Tuscan, and are used in a wide range of Italian wines including Chianti. These grapes are medium-bodied and have high acidity. Flavors include cherry, blueberry, plum, violet, and earthy.
3. Trebbiano
About one-third of all wines in Italy are Trebbiano. Trebbiano grapes have high acidity properties that make it a nice base for Cognac and Brandy. Expect a refreshing, light-bodied white wine that has little aroma. It tends to be dry and crisp, with a fruity flavor. Versatile and food-friendly, enjoy this wine with meals featuring cheese, fish, and pasta.
4. Prosecco
Wine drinkers have likely had a fair share of Prosecco. This refreshing and flavorful sparkling wine is produced in select parts of northeastern Italy. It is made from Glera grapes which grow mostly in soil that is heavy in minerals. Prosecco is typically Italian's beverage of choice for a pre-dinner drink and you may also find yourself adopting this habit during your Italian vacation.

Spain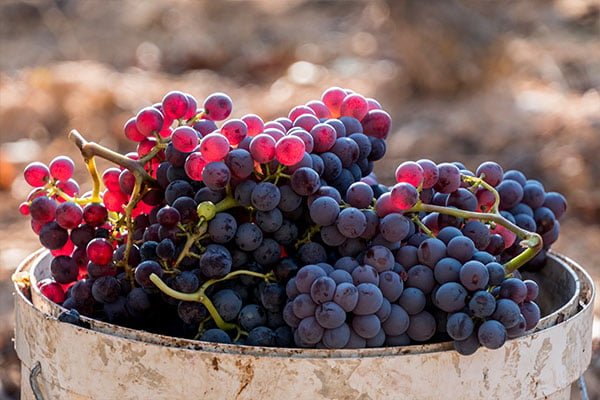 Spain is the most widely planted wine-producing nation in the world, with nearly three million acres of grapes. Reds and whites play their role, but it is the country's famous sparkling wine that really sets it apart. A must-try, Cava is made in the same fashion as France's more famous Champagne. It offers the perfect option for those who consider red wines too bitter and white wines too dry.
1. Cava
Cava, produced mainly in the Catalonia region of Spain, goes through a method of secondary fermentation in the bottle to get those famous bubbles. Expect a crisp and refreshing taste.
2. Tempranillo
Tempranillo is another popular native Spanish wine. This grape is grown in the north and central regions, and is the most popular wine grape in Spain. When young, the taste can be fresh and fruity, while older Tempranillos have more tobacco and leather flavors that serious wine lovers adore.
Wine is an important part of Spanish culture, as well as its economy. Spain devotes the largest amount of land in the world to vineyards, and is the third largest wine-producing country in the world after Italy and France. More and more tourists are visiting Spain just to explore the various wine regions.
Portugal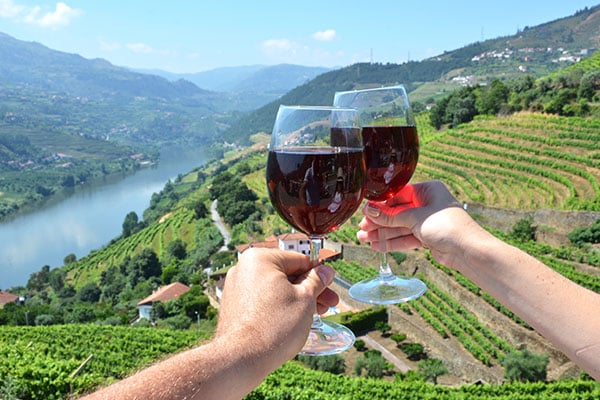 Portuguese wines have historically been in the shadow of wines from France, Spain, and Italy. However, the country has more than 200 indigenous grapes, few of which have been exposed globally.
1. Port
The most popular wine produced in Portugal is Port. Port wine is sweet, flavorful, and delightfully aromatic. It is only made in the Douro Valley of the country, and you will have a tasting on your tour! A small glass of Port goes a long way and those new to wine will appreciate the idea of sipping small portions. Because it has brandy added during fermentation, it has higher alcohol content and more body than your average wine.
2. Madeira
Madeira wine is another popular option that is made in the Portuguese Madeira Islands, off the coast of Africa. It is produced in a variety of styles – from dry to sweet. If you want to try this wine at a restaurant, ask for a glass of 10-year Madeira, as it will have a more complex and developed richness.
VISIT a winery WITH YMT VACATIONS
There is no shortage of amazing wines in Europe. Each country offers unique varieties and distinct wine-drinking habits. As a tourist, you may have a more fulfilling cultural experience by tasting new types of wine in the various cities you visit.
If Europe wineries interest you, join us on our European Land Tours!
To join us and see these sites for yourself, call your travel agent or YMT Vacations at 1-888-756-9072.