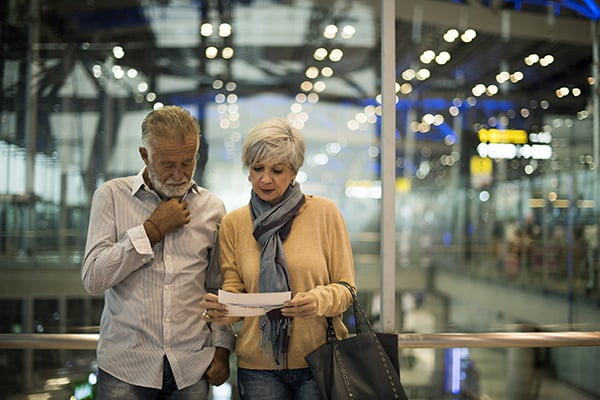 Travel security has never been tighter—from airport scans to train station protocol, we're all a bit more conscious and aware of our surroundings. While most of the countries you'll visit are likely just as safe as the United States, it still pays to be prepared when heading abroad. Here are our top tips for staying safe, and feeling secure, when vacationing internationally:
Enroll in STEP—The U.S. State Department's Smart Traveler Enrollment Program (STEP) registers your travel plans and sends you messages regarding your destination and dates of travel. After making your flight and hotel arrangements, you should alert the nearest U.S. Embassy or Consulate of your name, date of birth, passport number, travel dates, email addresses, and phone numbers—you should also provide a stateside emergency number. Once your information has been filed, you'll receive warnings and travel advisories about incidents in your region, and alerts relating to your travel dates. In addition, your family members can receive assistance in the event they have difficulty getting in touch with you during your travels.
Be on the Lookout for Travel Warnings—While less informative, travel alerts and warnings from the U.S. State Department also appear in the news. In case of an emergency, these alerts detail general safety, security, and travel information about specific dates and destinations.
Stay Social—Beyond just keeping friends and family informed of how much you're enjoying your vacation, Facebook also offers a Safety Check feature to inform loved ones of a user's safety in the event of a tragedy or natural disaster in their destination country.
Go Together—Another great way to ensure your safety is to travel with a group travel organization like YMT Vacations. In addition to providing customer service prior to departure, these companies also offer assistance during your vacation. That means having someone to greet you at the airport so you don't have to deal with finding a taxi or paying the local currency when the bill comes due. It's someone to go to if you lose your passport or something more serious happens en route.
To learn more about YMT Vacations and all the places this group travel organization can take you, contact your travel professional or call 1-888-756-9072.