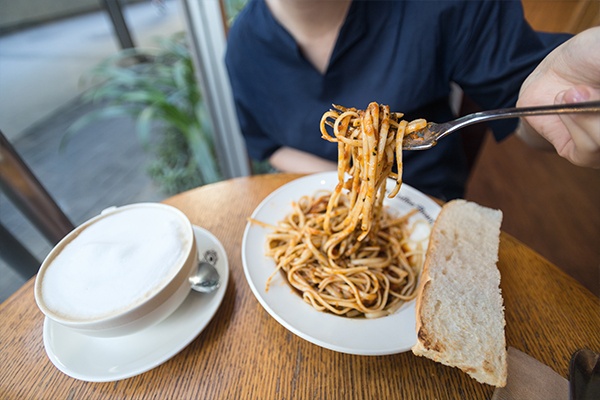 Nothing allows you to embrace the open-minded spirit of travel—the willingness to risk and to experience something entirely new, unexpected, and potentially spectacular—like trying local foods. When you step off a long flight, do you seek out burgers and fries? Or do you embrace the culture and take a big bite of adventure?
Many of our tours allow YMT guests to delight in the delicious food offerings of new and exciting destinations. Here are some of the best dishes to try in the places that made them famous:
DIM SUM IN HONG KONG
Dim sum is a style of Chinese cooking where a variety of individual-sized portions make up a full meal. Dim sum is served, typically from full-to-the-brim metal carts wandering through the dining area, directly from the steamer basket they were cooked on, or on very small plates. Expect to be presented with steamed buns packed with savory barbecued pork, dumplings, shrimp-filled rolls, and vibrant steamed vegetables. Dim sum is most often fried or steamed, and the small portions are served family-style, which allows guests to taste a greater variety of dishes in one meal. Hong Kong's dim sum scene is one of the best in the world—taking the traditional food and perfecting it on both the low and high ends. Don't be shy when ordering—try as many kinds of dim sum as possible while you're in Hong Kong.
MACARONS IN FRANCE
French macarons, spelled with a single "o", are an utter joy. The refined confection sandwiches a smooth, flavorful filling, usually ganache or fruit preserves, between two airy, almost cloudlike meringues. Macarons are mild yet flavorful, and come in every possible color. France is the best place to sample the petite treat—they somehow taste better in their birthplace, where they are taken very seriously and are balanced, beautiful, and absolutely delicious!
FRESH PASTA IN ITALY
Eating fresh pasta is less a meal than an experience. Dull, nondescript noodles are entirely different from the tender, eggy, softly yellow mouthfuls of fresh pasta you'll be able to taste in Italy. Seek out the smallest, least fancy restaurant you can find and ask for pasta fresca. It is made using eggs, semolina flour, and just a touch of salt, kneaded briefly, rolled out, and cut into shape. Cooked for mere moments and dressed with a simple sauce, this most perfectly Italian of meals is one you might never forget.
TAPAS IN SPAIN
Tapas are one of Spain's best-loved culinary traditions, which legend states started in the 13th century when a Castilian king with a sour stomach mandated that taverns start serving snacks, or tapas, along with their very fine wine. Today, tapas are appetizers, snacks, or small portions of hot or cold Spanish dishes such as mixed olives and cheese, fried potatoes with spicy salsa brava, Galician scallops, chorizo sausage, and of course gambas, or shrimp sautéed with a powerful flavoring such as fresh garlic or diced chili peppers. Tapas are best enjoyed, like dim sum, by an enthusiastic crowd happy to sample and pass around a wide variety of the small plates.
SHAVE ICE IN HAWAII
When you're on the islands, there is no better way to cool down than with a big bowl overflowing with shave (not shaved) ice. Shave ice was imported to Hawaii by Japanese plantation workers, who would shave large blocks of ice into a fine powdery snow, then douse it with just-squeezed fruit juice and enjoy. Hawaiians have taken this traditional, simple refreshment and elevated it by using fresh local fruit like guava, pineapple, passion fruit and lychee, and introducing textures such as creamy condensed milk, rich ice cream (buried in the center), chewy mochi balls, and even nutty adzuki beans. Shave ice is a delicious island institution that you should definitely try!
We hope you take the opportunity to delight your palate with some of the wonderful local foods you'll encounter on your next YMT vacation. See and taste the world in a whole new way by calling your travel consultant or YMT Vacations at 1-888-756-9072.