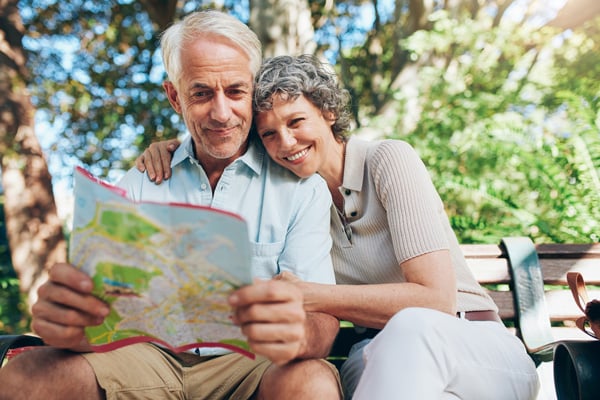 Retirement is the ideal time to travel. Say goodbye to days spent packed with meetings, phone calls, and paperwork. Say hello to a leisurely lifestyle doing things you love and taking up hobbies that capture your interest! Retirement travel is the most desirable activity for baby boomers, and it's time for you to take advantage of an open schedule to go wherever and whenever you want, for as long as you want.
Top 5 Retirement Travel Destinations
From road trips to transatlantic cruises, here are 5 retirement destinations to visit soon:
1) Italy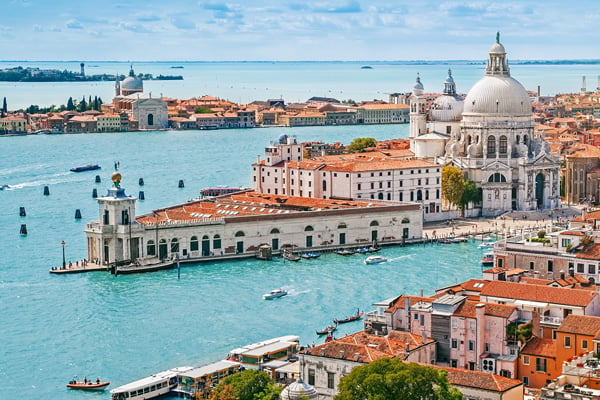 If you love art, history, food, shopping, architecture, and nature, then Italy should be at the top of your list for visiting as soon as you retire. There is something for everyone in this European country. Rome, Venice, Florence, and Sicily are just a few of the Italian cities worth visiting. With no work to get back to at home, enjoy your time exploring Vatican City, Roman ruins, and interacting with locals around the country. Consider a transatlantic cruise to Italy if you prefer a relaxing way to get across the Atlantic with all the comforts and amenities you desire, but without any of the hustle and bustle.
2) Australia
Have the winter blues and want to escape to a magnificent (and warm) destination? Head to Australia! Flight times from the U.S. range from 16 to 21 hours – time you may not have had with a limited vacation policy. Seasons in Australia are opposite of those in the U.S., making winter the perfect time for a trip. Tour world-renowned Sydney Opera House and walk across the city's iconic Harbour Bridge. Head north to snorkel in the Great Barrier Reef, the world's largest coral reef. A guided tour of the region will allow to you see the natural beauty of the country.
3) China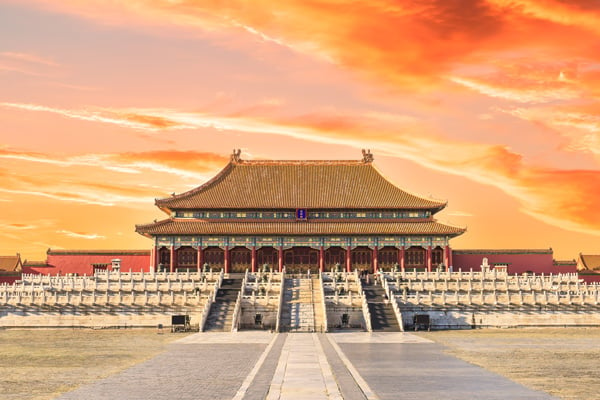 With so many interesting sights and cities, give yourself plenty of time to explore this expansive country. Start your visit in Beijing, where you can tour Tiananmen Square and the Forbidden City. Beijing is also your gateway to the 4,000-mile-long Great Wall, a must-see on any trip to China. A cruise along the Yangtze River will give you a candid look at the day-to-day lives of locals and their culture. This country may seem intimidating, but a tour will help you understand local traditions and history. You will return from China with a new sense of understanding and appreciation about the country and its people.
4) Argentina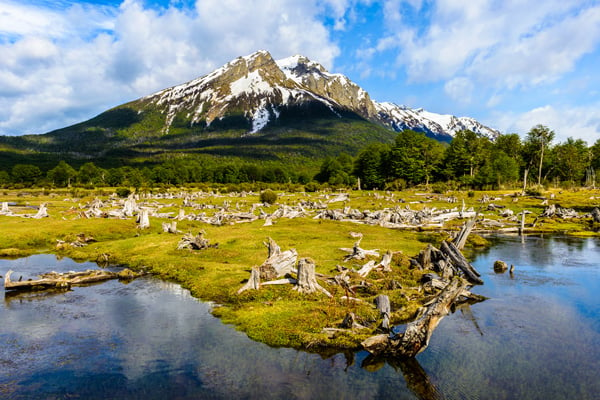 There are many interesting destinations to visit in South America, and Argentina is a great place to get started when exploring the continent. Sample your way through delicious meals, observe the diverse culture of locals, and learn the art of tango! YMT Vacations offers a South American cruise that will take you to Argentina and several other countries in the region. As a new retiree, why visit just one country when you can now take multi-destination trips?
5) Grand Canyon National Park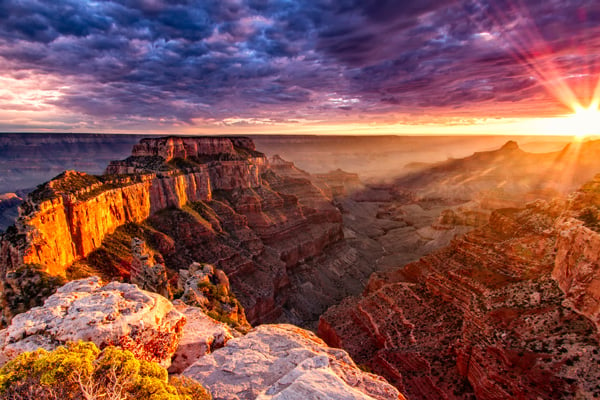 If you are looking for adventure a little closer to home, there are plenty of beautiful destinations at your fingertips, such as the Grand Canyon in Arizona. America's park system provides awe-inspiring landscapes and is a great way to ease into retirement. You will feel right at home, but the park's natural beauty will still make you feel like you are in a different world.
Additional Retirement Travel Ideas
These 5 locations are wonderful options for kicking off your retirement, but there are plenty of amazing destinations to explore. Let YMT Vacations handle your itinerary and book your accommodations so you can avoid the unnecessary legwork. You've worked hard over the years, and it's time to enjoy a stress-free retirement!