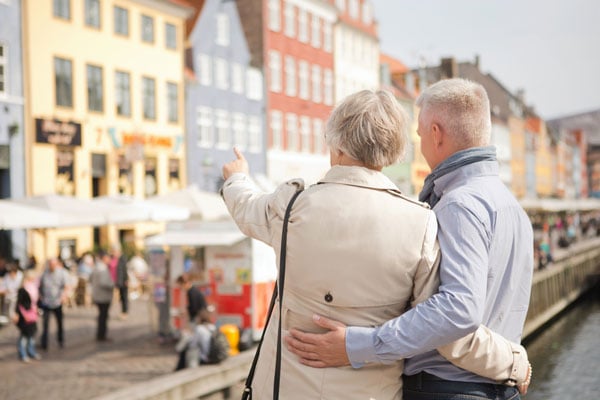 Technology has changed the way people travel today compared to even ten years ago. For example, travelers now have access to mobile maps, translation apps, and cultural information with just a few taps. English has also become the universal language for many industries and has definitely been embraced by the tourism sector.
Americans are no longer limited to travels to Canada, the UK, and Australia in order to feel comfortable with the local language, as the list of English-speaking countries continues to grow. There are plenty of English-speaking European countries to explore with ease, as well as surprising destinations in Asia. Here are 8 countries where English speakers can easily travel around – some of which are part of YMT Vacations guided tours!
Sweden – According to the EF English Proficiency Index, Swedes are able to speak English at a very high level. Known for Viking culture, locals are happy to interact with tourists in English so be sure to ask questions about their local customs and history.
Netherlands – Coming in second, English may be heard more often in some parts of the region than Dutch. Nine out of ten Dutch people speak English as a second language, which allows tourists from English-speaking countries to feel more confident when traveling around the country.
Singapore – English is one of four official languages in Singapore, one of Asia's main tourist hubs. Once a British colony, the island also has cultural influences from China, India, and Malaysia. English acts as the common language for communication amongst all people. Spend several days in Singapore on the Wonders of Southeast Asia Cruise & Tour.
Norway – With a population of only 5.3 million people, Norwegians understand that their language is mainly spoken within their own borders. Therefore, English is taught in school from an early age since it acts as a bridge to the rest of the world.
Denmark – Danish students are also taught English beginning in first grade and it is viewed as a powerful tool for both commercial and cultural exchange. This means ease of getting around and interaction with locals for English-speaking tourists.
South Africa – While English is not the first language of many South Africans, it is the main language used in government and business. English is one of the official languages and if you are traveling in South Africa, rest assured that most people speak with a high level of fluency.
Germany – You can easily navigate around the country with English during your vacation, as it is the unofficial second language in Germany. As it is in the other European countries on this list, English is a gateway language for Germans when it comes to tech and industrial sectors. YMT Vacations offers many tours with stops in Germany as the country has something for everyone.
Philippines – Americans occupied the country at the turn of the 20th century and some of that influence still remains. English is widely spoken and is one of their two official languages. It is taught in schools nationwide and travelers will have few problems getting around, as the tourism industry in the Philippines caters to English-speaking people from around the globe.
Technology has made the world smaller than ever, which is great for English-speaking tourists. As the tourism sectors continue to grow, English is becoming the "go to" language. If you are still slightly intimidated by the notion of traveling to a foreign country on your own, guided tours are one of the best options for you. YMT Vacations offers tours throughout the world that will give you the pleasures of travel, without the stress of having to navigate a foreign country on your own.