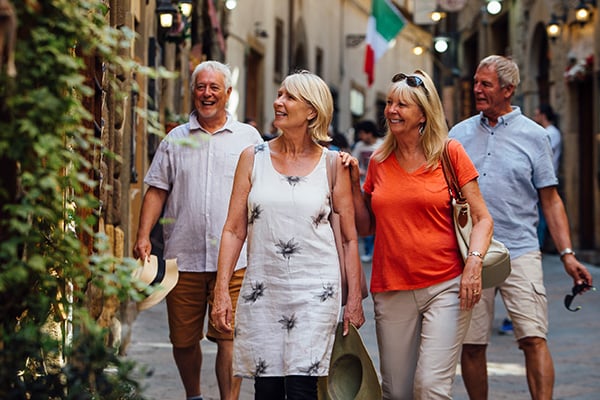 You can have as much fun traveling as a senior as you did when you were young. The joy of experiencing different scenery and cultures doesn't dull as you age. If anything, the older you get the more you can enjoy travelling. You've lived more, learned more, and might finally have the time and patience to really treasure journeys away from home. Historical sites, welcoming locals, and glorious natural beauty are somehow easier to appreciate than when you were younger. Travel is magical, no matter your age.
There are also considerations to take into account for mature travelers. You need to be aware of what to expect, honest about your needs, and diligent about how you manage medications and other essential items.
We've been leading mature travelers on guided tours for decades, and here are 8 of our top senior travel tips.
Embrace Slow Travel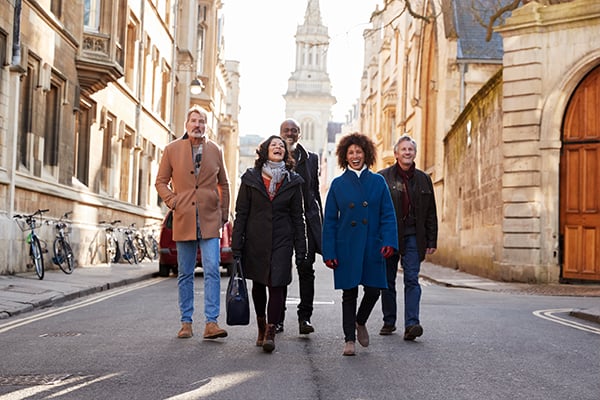 It can be tempting to try to cram as much activity as possible into your vacation. After all, time is at a premium! But rushing around and pushing yourself too hard will prevent you from really experiencing the place that you're visiting. Instead, just enjoy being there. Take time for breaks, for spontaneous café stops, for chats with locals. We call this slow travel, and we think it's the best way to vacation.
Consider Travel Insurance
Travel insurance offers you peace of mind in case something happens before or during your trip. YMT partners with Allianz to provide you with optional trip cancellation, interruption, and post-departure benefits. If you're unable to travel, or something goes wrong during or after your trip, travel insurance can save you a lot of money and hassle. We highly recommend purchasing travel insurance for every trip.
Try Group Tours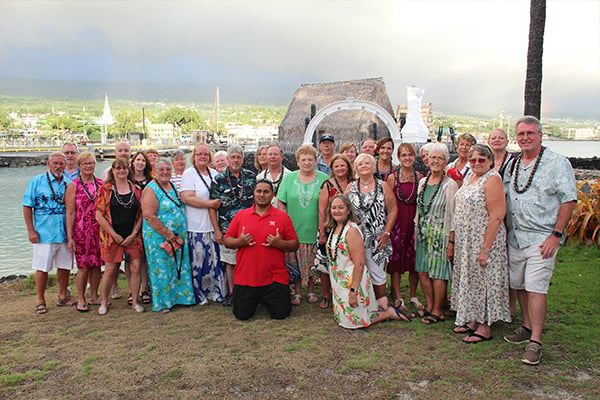 Group tours are an easy, fun way to travel. You pay a base rate for transportation, lodging, and included meals and activities, with optional activities also available. Group tours provide a worry-free experience where you can see everything you want without having to stress about planning.
In addition to being convenient, group tours are a lot of fun! You'll be joined by other like-minded travelers and will be able make new friends while you see the sights. YMT Vacations' group tours are particularly known for building camaraderie. We've seen romances bloom, best friendships begin, and even marriage proposals on our tours!
Be Flexible
When it comes to travel, flexibility is key! To save money, avoid crowds, and get the most out of your vacation, we encourage you be open minded about where and when you go. Costs can vary widely based on the time of year you travel and the popularity of the destination you visit. For example, Europe can be very expensive in the summer. Because of higher costs of everything from airfare to hotels, we often encourage our guests to travel during the "shoulder season" instead. These less busy times of year are in the fall or spring and can save you money at many popular vacation destinations.

And if you're looking to see the great cities of the world, you can really stretch your money by staying outside of the downtown areas and traveling to sightseeing destinations during the day. Food and lodging are always going to be more expensive closer to landmarks and popular attractions, so it's usually financially worth it to sleep and eat outside of the major tourist hubs. In addition to being affordable, out of the way spots are often much more authentic.
Be Aware of Physical Requirements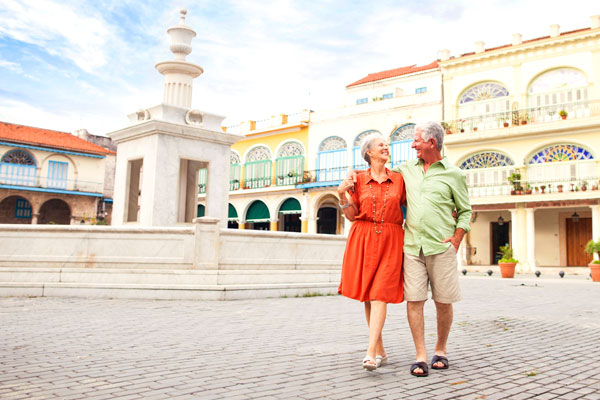 It's important to know what will be physically required from you on a trip. Will there be a lot of walking? Will there be hills? Is the ground even? What will the weather be like? Know what your itinerary is and plan accordingly.

It's just as vital to know your own limits. The last thing anyone wants on a relaxing vacation is to be physically unable to enjoy the experience. We encourage you to be honest about what you can safely and comfortably do, and to be mindful of your trip's activity level. YMT has five different tour activity levels ranging from relaxed to very active. Choose the one that fits you best!
Remember Your Medication
Be sure to pack all the medication you need for your trip, plus a few extra days' worth in case of unexpected travel delays. It's also a good idea to have a copy of your prescriptions in case you need to refill them during your vacation or they get lost. Finally, we recommend that you know where the closest pharmacy and hospital are to where you're staying. The safety and peace of mind these steps will provide are invaluable.
Pack Well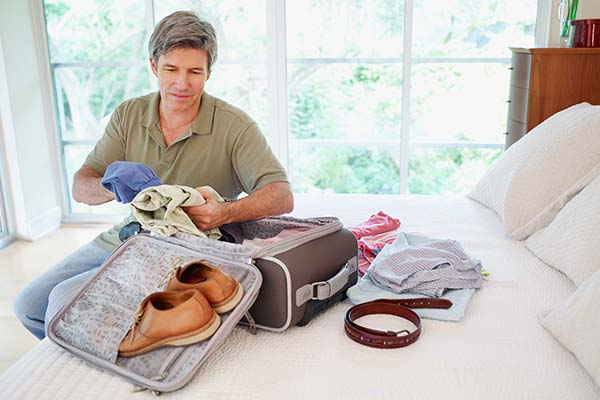 When packing for a trip, it's so important to pack what you need—and not too much else. Being unprepared for weather and conditions isn't fun, but neither is having to deal with heavy, overstuffed baggage. Remember that you can always do laundry, wear certain items more than once, or go shopping for new clothes on your trip.

We have a lot of resources to help you pack for your specific destination, how to best take care of your clothes while you travel, and travel accessories you can't leave home without.
Be Adventurous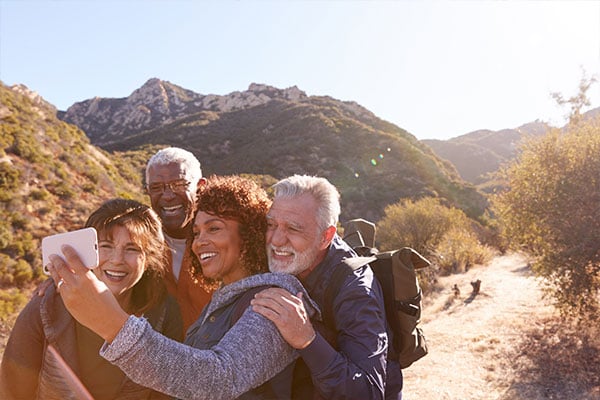 Most YMT guests are mature travelers whose tremendous zest for life hasn't been affected by age. And why should it be? Your golden years can be the most fun if you're able to step outside of your comfort zone. If you're willing to board that plane, introduce yourself to new people, try something different—then some of your greatest adventures can still be ahead of you.
Take a Tour with YMT Vacations
Our guided group tours are a great way to see the world with fellow senior travelers. YMT trips are fully guided by experienced leaders. They include lodging, transportation, and select meals and activities. These tours take you to the must-see sites of bucket list destinations around the globe and are perfect for seniors with wanderlust. Call your travel professional or YMT Vacations at 1-888-756-9072.