---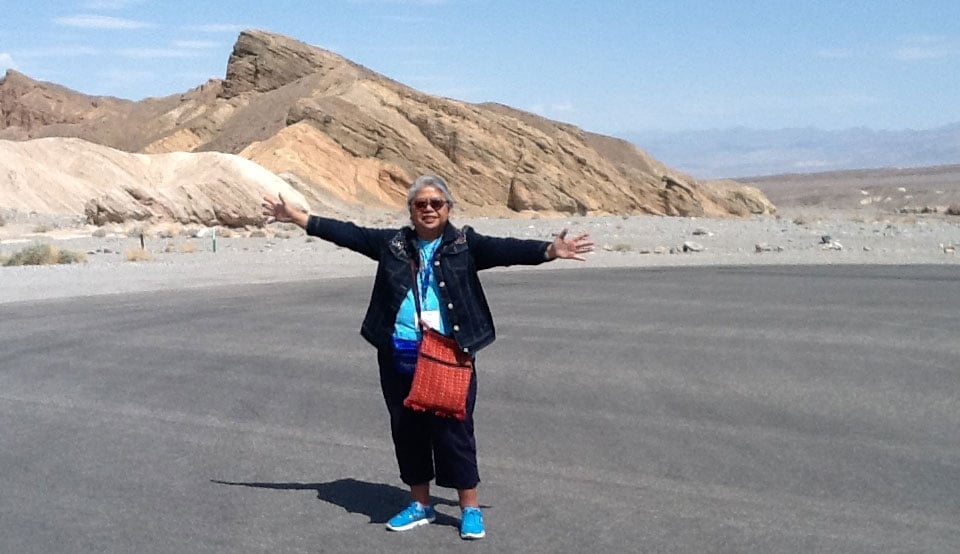 Thelma Tiambeng-Bright is more than a tourist, she's a traveler. At 73, this former teacher is still crisscrossing the globe in search of new experiences. Even though she has been widowed for 10 years, she has never let being single stop her from exploring what's next. Here are her recommendations for seniors looking to pack their bags, fill their passports, and see what comes next in this great, big world:
---
Group Tours Are Ideal for Seniors -- Going with a tour group, like YMT Vacations, helps seniors navigate the logistics of travel. Tour guides are there to assist with check-ins and arrange fun yet safe itineraries, suggest the best places to eat, and ensure guests are where they need to be safely and on time. Single travelers will especially appreciate the added security, companionship, and attention that comes with group travel.
Going Alone Doesn't Mean Being Alone -- Even though single travelers may arrive on their own, group travel means they are quickly in the company of friends. "When I went to China I was surprised by the camaraderie," Tiambeng-Bright explains. "Our Travel Director was able to involve each of us in what we were doing. They call it 'Ohana,' which means family."
Be Adventurous -- Tiambeng-Bright makes a point to try any new foods she can, which helps her truly experience the unique cuisine of each country. Her favorite meal abroad? Traditional steamed dim sum in China.
Don't Compare -- "Each place has its own ambiance," Tiambeng-Bright says. "You can't compare it to home. Look for what's unique about the history, culture, and people. The world is a classroom."
Loyalty Matters -- Not only do you build a rapport and relationship with Tour Directors and staff when you book with the same tour company, you also receive a variety of added perks. Tiambeng-Bright enjoys a five percent discount for her repeat travel with YMT Vacations, and coupons she can redeem on future trips, among other benefits.
Plan Ahead -- By planning ahead, Tiambeng-Bright was able to secure her spot to see the Oberammergau Passion Play, a reenactment that has been held for 400 years in the same idyllic German village. Since it only happens once every ten years, her pre-planning ensured she was one of the lucky few guaranteed a spot in 2020.
Sometimes Places Are Best Seen Twice -- "Just because you've already been there doesn't mean there's not more to experience," Tiambeng-Bright adds. "I've gone to Alaska twice and there's still more to see."
Combine Travel with Celebrations -- This summer Tiambeng-Bright will travel to the Canadian Rockies with YMT Vacations to ring in her 74th birthday. The majestic mountain landscape, and Thelma's unsinkable spirit for adventure are sure to make the celebration unforgettable.
To learn how you can join YMT Vacations on any of our tours through America and beyond, contact your travel professional or call YMT Vacations at 1-888-756-9072.
---