---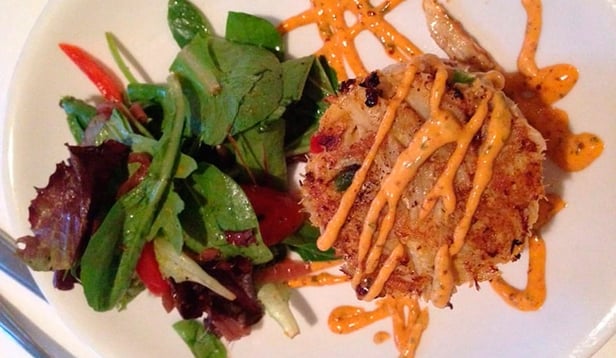 In 1852 Guillaume and Marie Abadie Tujague set sail for America from Bordeaux, France. Like many immigrants, they set their dreams on the promise of success they saw in the New World. The butcher and his wife plied their trade in the French Market of New Orleans for three years before deciding to do what their people did best: cook.
---
Tujague's Restaurant opened its doors in 1856 serving breakfast and lunch to the dock workers, market staff, and seamen who would crowd the riverfront. Even though the restaurant's bread and butter came from what was essentially the city's blue collar work force, lunches here were seven-course affairs. However, despite the extensive menu, the reputation of Tujague's was built upon just two dishes -- spicy cold shrimp swimming in a piquant remoulade and a beef brisket boiled with vegetables and horseradish sauce.
Before he died, Guillaume sold his beloved restaurant to Phlibert Guichet who later joined forces with the proprietor of Begues, Tujague's closet competition, and created one of the city's most-acclaimed eateries. Long seen as a New Orlean's institution, Tujague's has served everyone from President Roosevelt to Cole Porter, Harrison Ford to John D. Rockefeller.
Today, many of the original French dishes have been resurrected. Diners are still served several of the culinary traditions -- shrimp remoulade, beef brisket with horseradish and "cap" bread, a Tujague's original. Despite the fine dining tradition, the restaurant's style is still as unpretentious as ever and the flavors as unmistakably New Orleans as the institution itself.
You can savor the flavor of the Big Easy on YMT Vacations' New Orleans & Western Caribbean Cruise. This 11-day land and sea journey lets you tour the French Quarter, Bourbon Street, and a beautiful 1800s plantation before boarding a cruise for the Caribbean. After your return to New Orleans, you'll have a day to explore the city and savor its authentic flavors like those of Tujague's. Laissez les bons temps rouler, let the good times roll!
---
To make your reservation to join this unforgettable itinerary, call your travel agent or YMT Vacations at 1-888-756-9072.
---