---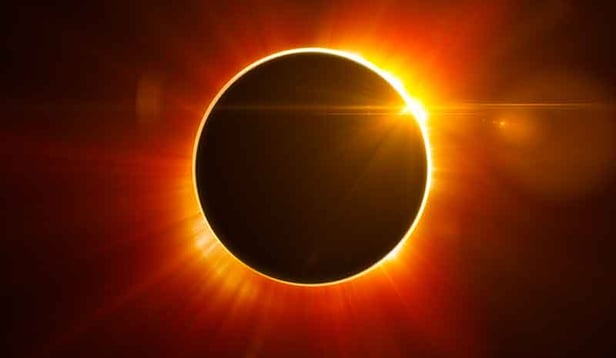 This August everything will go dark as the moon passes between the sun and the earth. The solar eclipse, slated for August 21, will the first to be visible from the continental U.S. in almost four decades.
---
Stretching from Oregon to South Carolina, the path of the eclipse is best seen in the Pacific Northwest in states like Wyoming and Montana where amazing scenery and very little light pollution make it the premier spot for viewing.
Imagine walking outside your rustic cabin with a glass of wine and a comfy blanket thrown across your shoulders as you gaze into the night sky. From your western vantage point in Cody, Wyoming you'll see the moon creep across the face of the sun until the whole world is bathed in darkness. It's a once-in-a-lifetime experience you'll never forget.
You can watch this year's solar eclipse on YMT Vacations' August 16th departure of the Rocky Mountains & Western Frontiers journey. This 14-day itinerary takes you from Mount Rushmore to Little Big Horn, from the majesty of Old Faithful to the wonders that lie along the Highway to the Sky. Visit Jackson Hole and the Teton Mountain Range, Yellowstone National Park and the Great Salt Lake. To make your plans to join the tour, call your travel consultant or YMT Vacations at 1-888-756-9072.
---