---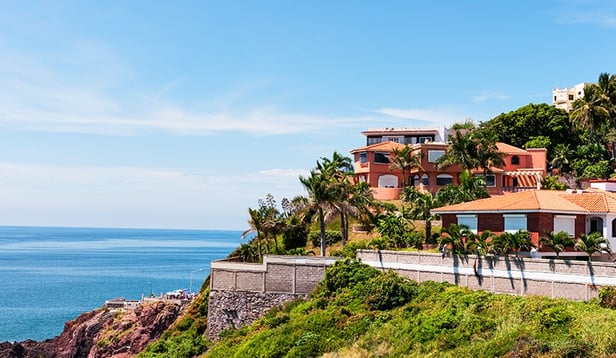 Mazatlán is making a comeback. Luring visitors with postcard-worthy beaches and charming sidewalk cafes, the "Pearl of the Pacific" is once again in high demand. Thanks to the revitalization of the Centro Historico and a new host of museums and theaters, there's more to see and do in one of Mexico's best-loved destinations. Here are some top tips and things to do on your next visit to Mazatlán:
---
Why Go? According to S. News & World Report, Mazatlán is ranked among Mexico's top 10 best beaches and its best places to visit.
What Time of Year Should You God? Experts agree that late fall is this Mexican destination's best season. The rainy summer months have passed and the expensive winter months have not yet begun. Other good options include April and May.
What is the Weather Like? The winter in Mazatlán averages between the high 70s and low 60s. Spring is roughly 10 degrees warmer. The summer has a high of 90 degrees and lows in the high 70s, while late fall and early winter hover between the low 60s and low 80s.
What Can I Do? After a day spent on the area's gorgeous beaches, you'll want to visit Old Mazatlán, the Malecón, and the Basilica of the Immaculate Conception.
History 101? Founded in the 16th century, the city grew to include a mixture of indigenous settlers, Spaniards, and German seamen. The blend led to cultural traditions and culinary flavors that are unique, some of which you won't see anywhere else. For example, the city's beer culture is a result of the Germans as is the "banda" music which has its origins in Bavarian fold music.
What is the Food Like? As a coastal city, seafood is king. Enjoy fresh cerviche, shrimp, and molcajete - a dish of seafood, meat, vegetables and spices cooked in a volcanic rock. There are also a number of meat dishes and produce options that can be found at the Mercado Central, an outdoor market in Old Mazatlán that is a foodie's dream.
Traveler Tips: While the water in the area is somewhat safe, the pipes tend to be old and are not safe to drink from. Water and ice found in restaurants is always filtered, but be careful with street carts and food stalls. If you're unsure, use a lime on your fish tacos to act as a natural anti-biotic.
Best Sunrise and Sunset: If you're up for a bit of a climb, hike the 30 minutes or so to the top of the El Faro Lighthouse. Wear sturdy shoes, bring water, and be prepared for some jaw-dropping views.
---
Mazatlán is just one of the stops on YMT Vacations newest journey: Mexican Bliss and Los Angeles Cruise & Tour. This blended itinerary takes you from the hustle and bustle of the City of Angels to the new Norwegian Bliss cruise ship. You'll stroll the iconic Santa Monica Boardwalk, sample the local cuisine in Puerto Vallarta and relax on the world-class beaches of Cabo San Lucas. To make your reservation to join this once-in-a-lifetime itinerary, call your travel agent or YMT Vacations at 1-888-756-9072.
---