---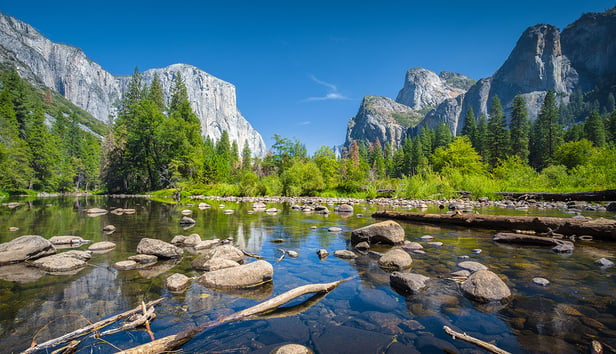 The recent controversial decision to drastically reduce the boundaries of the Bears Ears National Monument has many people wondering just why Americans should care about our National Parks system.
To answer the question of why this once-radical idea deserves preserving, we have to go back 150 years to the beginning.
Who Created the National Park System?
It all started in 1851 with the "discovery" of Yosemite by an armed battalion in search of Indians. Eight years later, a photographer visited the striking landscape and his images soon led to a rush of artists, writers, and other tourists wanting to see the wonder for themselves.
While lawmakers and nature-lovers did their best to praise the beauty and significance of Yosemite, it was a Scotsman named John Muir who would best champion the land and set the stage for the invention of the National Parks System. His lyrical voice and poetic style did more than just describe the landscape, he took the nation to church with a religious fervor that compared our natural wonders to temples and sanctums.
However, as the 19th century neared its end the nation experienced an unrelenting push to conquer the west at any cost. As a result, forests were devastated, and species of animals were decimated in the name of progress.
Muir's words sparked the concern of a handful of prominent Americans, including a young politician who would soon be President, Theodore Roosevelt. During his administration five new parks were created along with 18 national monuments, four game refuges, 51 bird sanctuaries and more than 100 million acres of national forest.
What the writer Wallace Stegner called "the best idea we ever had" is now a park system that includes 392 parks, monuments, battlefields, seashores, and recreation areas. They remain a source of national pride, much like the great castles and cathedrals of Europe, and it is the aim of the parks system that America's greatest natural treasures will belong to everyone and remain preserved forever.
Experience our most Inspiring National Parks with YMT vacations
For an overall view of the most well-known sites we recommend the National Parks of the Golden West Tour, which features nine parks on a 14-day itinerary. You'll stay overnight in the Grand Canyon and see the sandstone cliffs of Zion, witness the fascinating "hoodoos" at Bryce Canyon and stand beneath the towering bridges of Arches.
In addition to experiencing five other National Parks, you'll also visit Las Vegas and Salt Lake City.
To make your reservations to join this once-in-a-lifetime journey, call your travel professional or YMT Vacations at 1-888-756-9072.