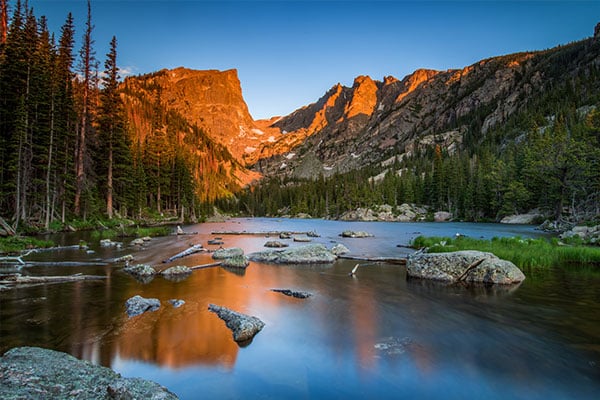 The Rocky Mountains span all the way from northern British Columbia in Canada to northern New Mexico in the United States. They offer breathtaking landscapes and vistas dotted with snow-capped mountain peaks, rivers and lakes, trails, and abundant wildlife.
Each year, millions of visitors flock to the Rockies to experience the majestic beauty of nature and explore the vast trails, rivers, alpine forests, and lakes.
The Rocky Mountains are home to seven United States National Parks, including the world-famous Rocky Mountain National Park, Yellowstone National Park, and Grand Teton National Park. This makes the Rockies an ideal getaway destination to escape the everyday world and discover all that nature has to offer.
Rocky Mountain National Parks' Must-See
When it comes to sightseeing in the Rocky Mountains, the options are endless.
Watch Old Faithful erupt in Yellowstone or straddle the Continental Divide in Rocky Mountain National Park. YMT's Rocky Mountains National Parks Tour is the perfect option to take all the guesswork out of planning and ensure you do not miss a thing.
Rocky Mountain National Park Highlights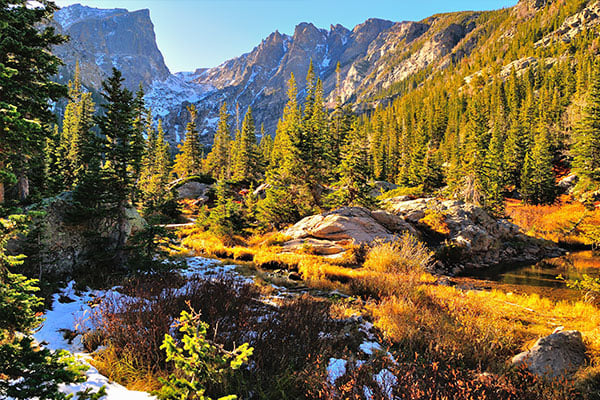 Rocky Mountain National Park in northern Colorado boasts rugged forests, alpine tundra, and protected mountains. The park's Trail Ridge Road is the highest continuous paved highway in the United States, traveling at one point over 12,100 feet above sea level.
Renowned as an engineering masterpiece, this popular road offers unparalleled views and crosses the Continental Divide at Milner Pass. As you explore this American treasure, keep an eye out for the stunning, turquoise-blue Mountain Bluebird
Yellowstone National Park Highlights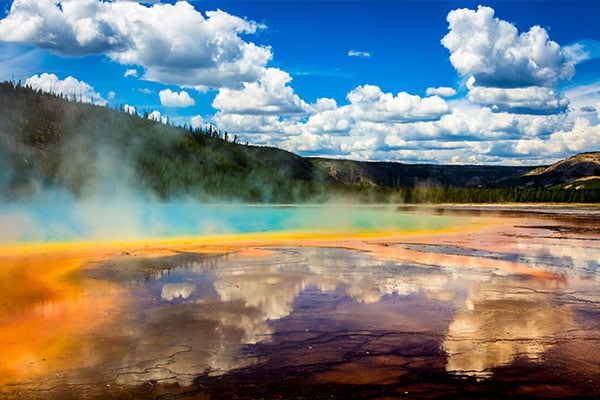 Located mostly in Wyoming, Yellowstone National Park is massive in scale. It covers nearly 3,500 square miles and features lush forests, rivers, canyons, and geysers.
Discover the most famous geyser, Old Faithful. This geothermal feature wows visitors with its clockwork eruptions of well over 100 feet high. Old Faithful erupts on average every 90 minutes.
While Old Faithful may be the most famous thermal feature in Yellowstone, the most photographed is Grand Prismatic Spring. This hot spring is the largest in the United States. Its unparalleled size may awe, but the spring's mesmerizing bright colors of yellow, orange, green, and blue are the real showstopper.
Grand Teton National Park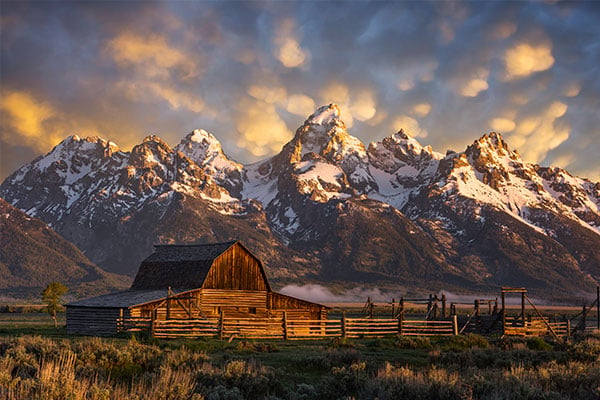 Explore vast mountains, lakes, and over 200 miles of scenic trails in stunning Grand Teton National Park.
Take in the glorious Teton mountain range and Grand Teton, the highest peak at 13,770 feet. Step back in time at Menors Ferry Historic District. Here you can explore preserved 19th-century structures and shop a working general store.
The Benefits of an Outdoor Vacation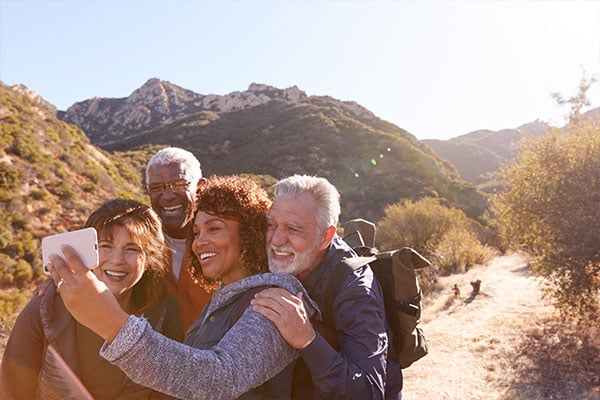 Scientific studies show that embarking on an outdoor vacation improves your health and well-being. By escaping to the peace and beauty of nature, people tend to see improvements in short-term memory, lower heart rates, and less fatigue.
Trying new activities and stepping outside your comfort zone can boost your confidence and increase your happiness. Those new activities can certainly be tiring, which means you will likely sleep better on your vacation. And better sleep habits tend to carry over when you get home.
Experiencing nature firsthand can increase your appreciation of the environment and even help the environment itself. The more popular a park is, the more likely it is to attract financial investments. Your visit may help ensure the area receives increased services and better infrastructure to support future visits from tourists like you
Visit the Rocky Mountain with YMT Vacations
Take the guesswork out of planning your getaway to the majestic Rocky Mountains and let YMT take care of the details.
Book your outdoor vacation to the Rockies and focus your time on enjoying the refreshing outdoor air and stunning sights. Call your travel consultant or YMT Vacations at 1-888-756-9072.