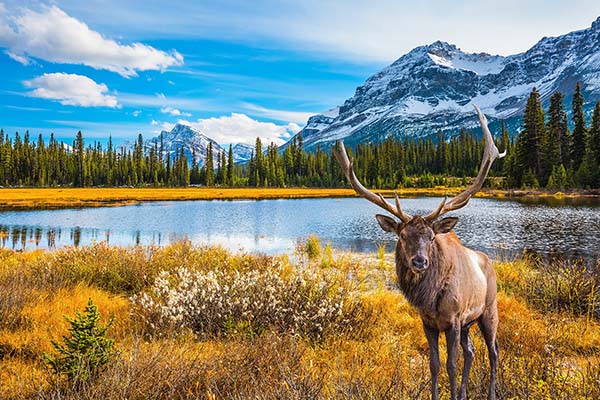 The Canadian National Park system contains some of the most beautiful scenery on the planet. This world-renowned collection of 37 parks and 10 park preserves represents the best of what Canada has to offer. From beaches to the Rocky Mountains and everything in between, these national parks in Canada are full of dazzling natural beauty you will never forget.

Banff National Park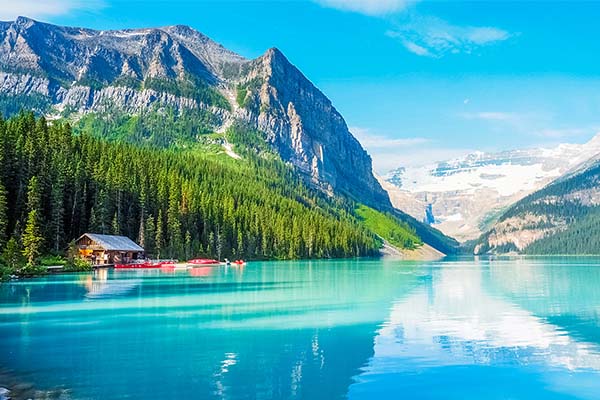 Banff is Canada's oldest national park, and arguably the crown jewel of the Canadian national parks system. Its mountainous, heavily forested terrain is dotted by glaciers, spectacular ice fields, rivers, and dazzling lakes. The most famous site on Banff is Lake Louise, whose shockingly blue water and view of the Mount Victoria Glacier are nothing short of glorious.
Banff, along with Jasper and Yoho National Parks, are part of the Canadian Rocky Mountain Parks UNESCO World Heritage Site.
Jasper National Park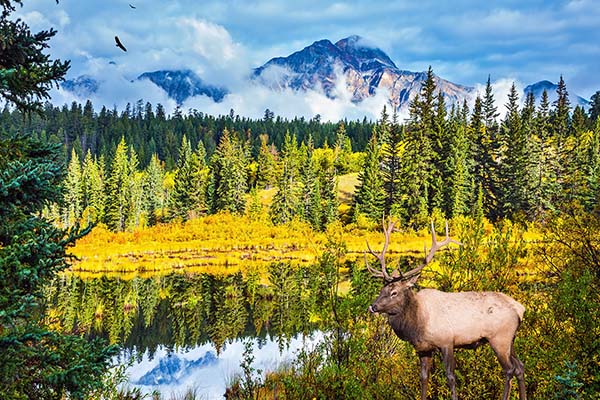 The sprawling Jasper National Park covers almost 7,000 square miles. It is the largest, perhaps most rugged stretch of the Rocky Mountains. Jasper is a great spot to catch sight of wild animals. It's common to see bears, moose, elk, and more!
Yoho National Park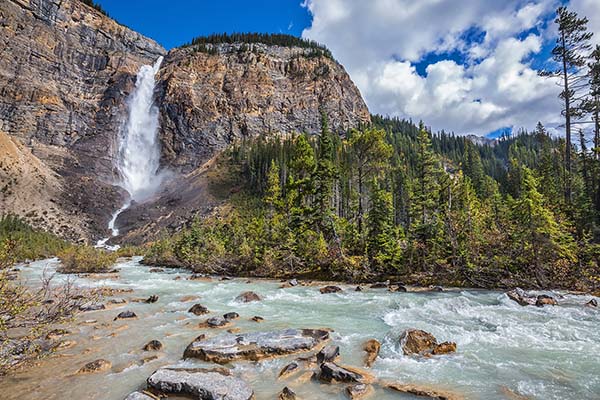 Yoho's famous for reaching some of the highest heights in Canada, despite its relatively small size. The 500 square mile park is home to nine 10,000-foot + mountains, and the roaring Takakkaw Falls. This waterfall cascades 1,224 feet and is the second tallest waterfall in the country.
Waterton Lakes National Park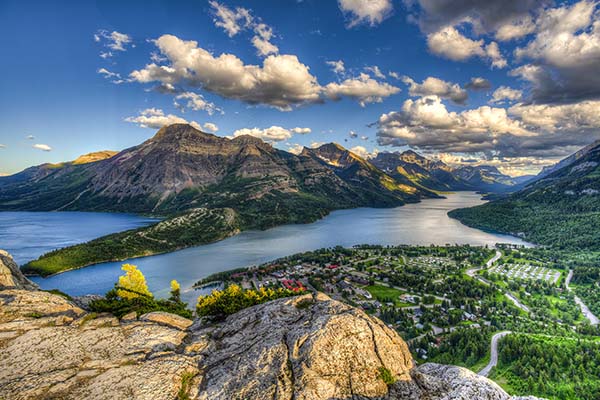 Waterton Lakes National Park is best known for its dazzling bodies of water. Its series of lakes, including Upper and Middle Waterton Lake, are surrounded by the Rockies. This gives them some of the most majestic views in the world. Over the park's 200 square miles, prairies and mountains blend seamlessly together, creating one continuous frontier landscape.
Waterton Lakes National Park shares a border with Glacier Bay National Park in Montana. Together, they make up the Waterton Glacier International Peace Park UNESCO World Heritage Site.
Kluane National Park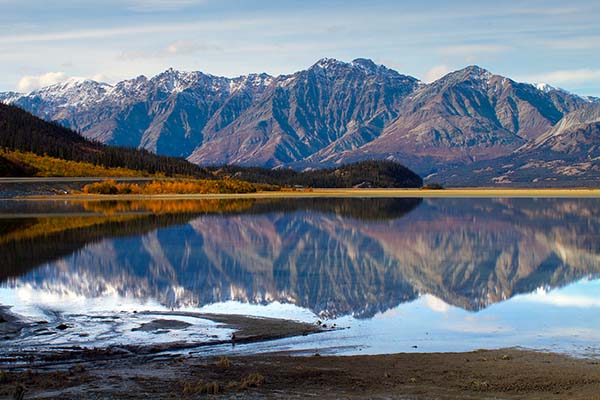 Deep in the heart of the rugged Yukon, the 2,300 square mile Kluane National Park and Reserve is a sprawling expanse of wilderness with ice fields, lush forests, and towering mountains including the 16,000-foot Mount Logan. The frigid Alsek River winds through the park, whose grizzly bear population is one of the largest and biologically diverse in the world.
Pacific Rim

National Park Reserve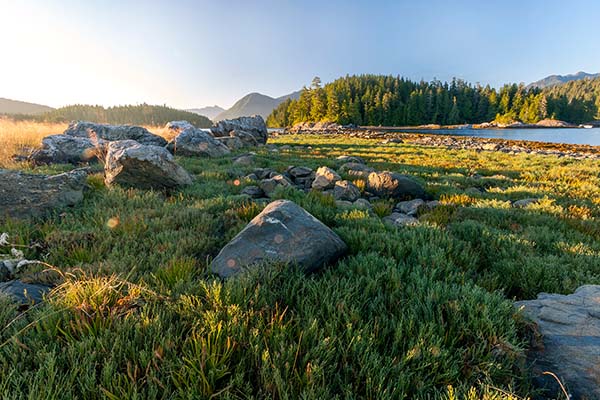 Perched on British Columbia's exquisite Pacific coastline of British Columbia, the Pacific Rim National Park Reserve features three distinct sections. Long Beach is made up of serene sandy beaches. The Broken Group Islands are made up if more than 100 small islets. Finally, the West Coast Trail is an almost 50-mile-long backcountry hiking trail.
Thousand Islands National Park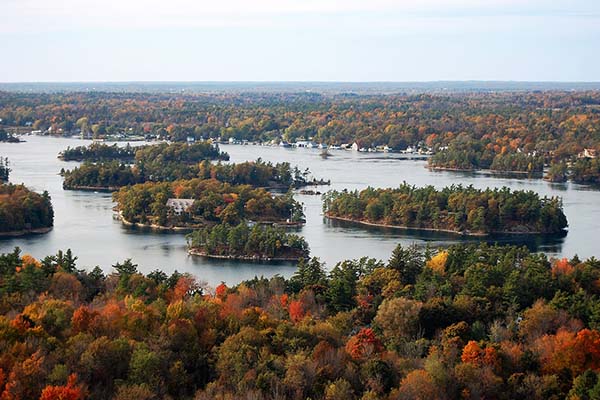 Ontario's Thousand Islands National Park is named for the 21 islands and countless smaller inlets that make up this stunning stretch of the Saint Lawrence River. The islands are actually the eroded tops of ancient granite mountains, with thick forests and rocky shores.
The national park is just 9.4 square miles, much of which is only accessible by boat. The park is part of the highly biodiverse Frontenac Arch Biosphere Reserve, so visitors can expect to see a variety of wildlife.
Cape Breton Highlands National Park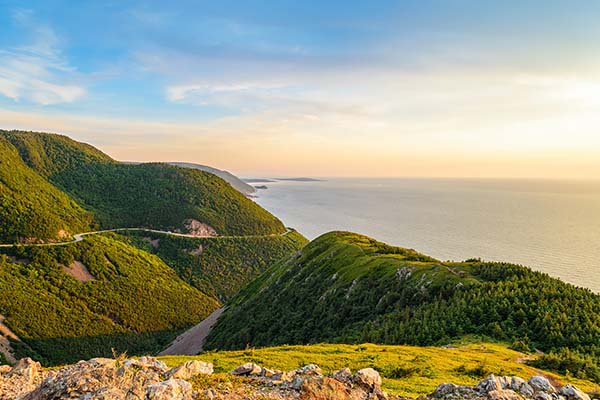 Cape Breton Highlands National Park in Nova Scotia is a stunning mixture of mountains, valleys, highlands, waterfalls, rivers, and rugged coastline. The magnificent park is known as the place where the mountains meet the sea. It is famous for its five Atlantic beaches that stretch out in front of the steep cliffs and towering peaks of the park's interior.
Visitors might not expect one of the top 100 golf courses in the world to be nestled into the east side of the 366 square mile park, but Highland Links in Cape Breton is a surprising feature of this glorious national park.
Visiting Canada's National Parks with YMT Vacations
If you want to see Canada's most scenic national parks, join one of YMT's incredible journeys to our neighbor to the north. The best national parks in Canada and so much more await you on adventures including Best of Eastern Canada, Canadian Rockies Tour, Autumn Leaves Tour, and more. To make your reservation, call your travel professional or YMT Vacations at 1-888-756-9072.