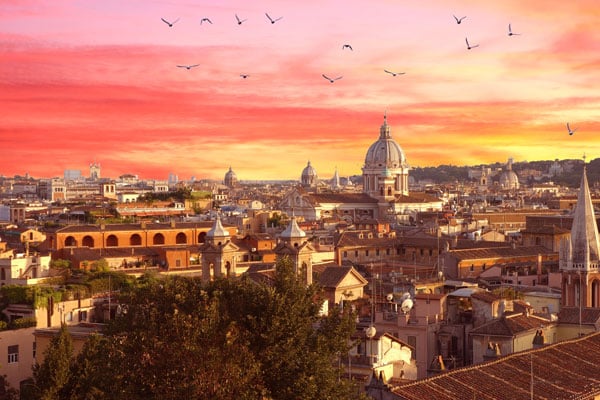 As one of the most popular vacation destinations in the world, it's no wonder a trip to Italy has become a bucket list item for many people! Italy is world-famous for its many rich attractions, from historical sites and unique art, to beautiful coastlines and picturesque cities and countryside's, And, of course, we can't leave out the variety of incredible food!
Italy has different regions, each one boasting its own unique characteristics and being home to some of the best cities in Italy. We've rounded up the best places to visit in Italy below, broken out by 3 of Italy's main regions: the Northern Region, the Central Region and the Southern Region.
Best Travel Destinations in the North Region of Italy
Discover the best Italian cities to visit in the North Region. This region has a few!
Milan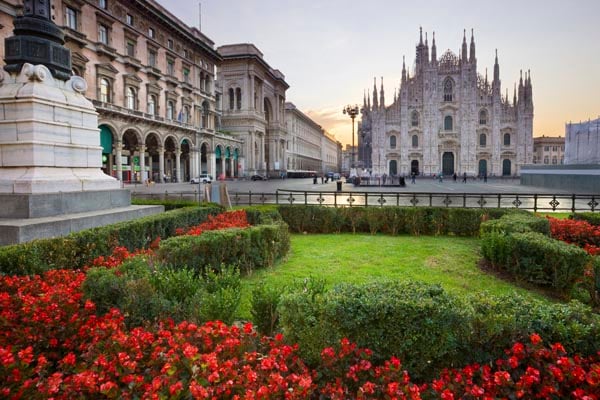 Milan is famous for fashion, art and culture. Leonardo Da Vinci's famed "The Last Supper", the La Scala Opera House and one of the world's largest Gothic cathedrals are all popular attractions here.
Venice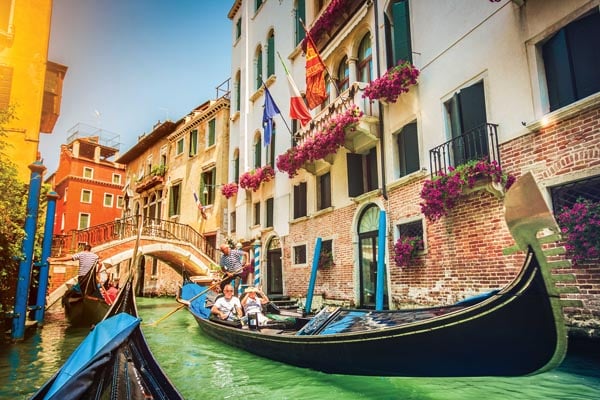 The most famous aspect of Venice is the canals that run through the city like roads, as you've likely seen in pictures. These canals carry water taxis and buses, as well as the city's famous gondolas.
Bologna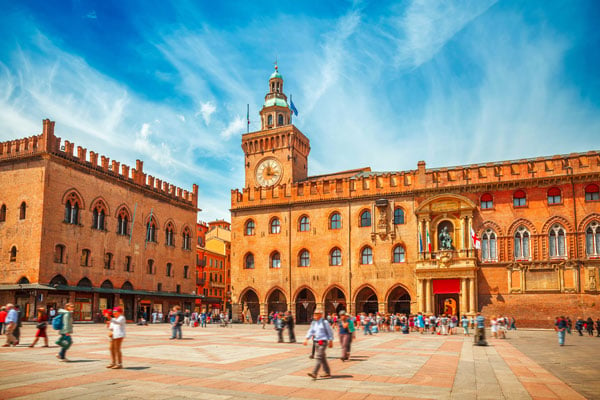 Bologna is home to the oldest university in Europe, the University of Bologna, and features an array of terracotta-roofed medieval buildings. This city is also known for its cuisine, which includes much-loved Italian staples such as tortellini and lasagna covered in…you guessed it…Bolognese sauce!
Verona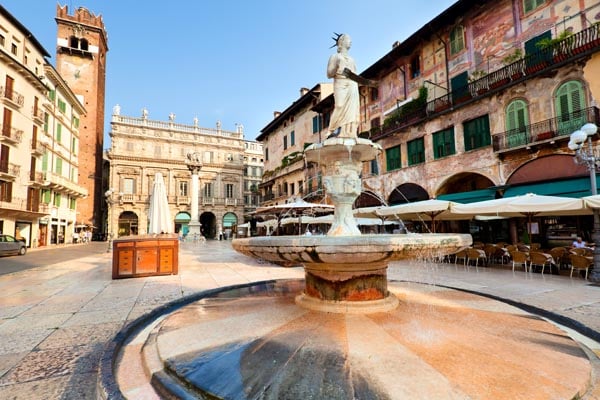 Verona is home to many top attractions, including the Verona Arena (a first-century Roman amphitheater that is still in use) and Giardino Giusti (a beautifully sculpted Renaissance garden). This city is also where the sights that allegedly inspired Shakespeare's famous play, "Romeo and Juliet", are located.

Top Cities to Visit in the Central Region of Italy
In the Central Region of Italy, you'll find the famous cities of Rome and Florence. Tuscany, while not actually a city, is another must-see spot in this region that can't be left out!.
Rome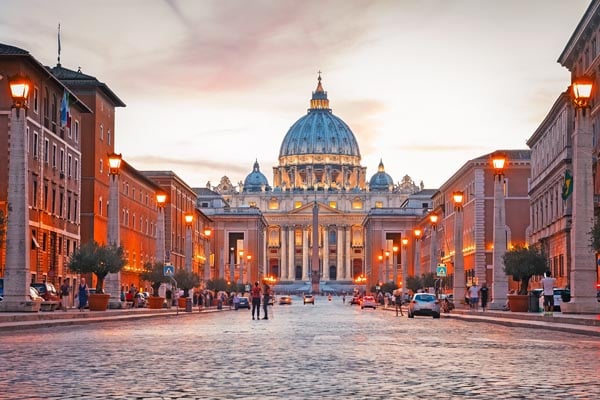 Rome is a staple on many European vacation itineraries – and for good reason. This city is world-renowned for its wealth of cultural and historical attractions, including the Colosseum, the Sistine Chapel and the Vatican. It's also home to many Michelin-starred restaurants.
Florence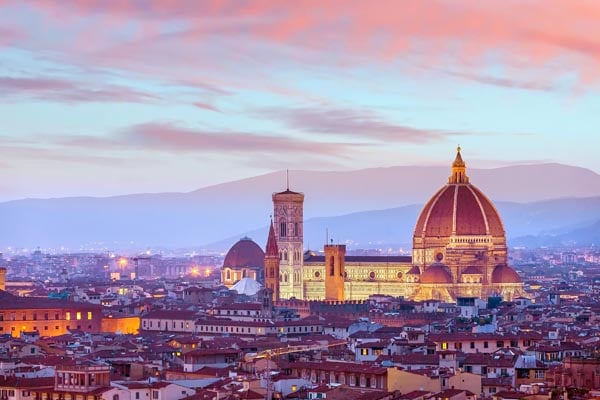 Located in Tuscany, Florence is a center for art, featuring a variety of museums that have many different mediums on exhibit. While this city is large, it has a lovely small-town vibe. It also has small and large picturesque piazzas, including The Piazza del Duomo, which is home to four famous monuments.
Tuscany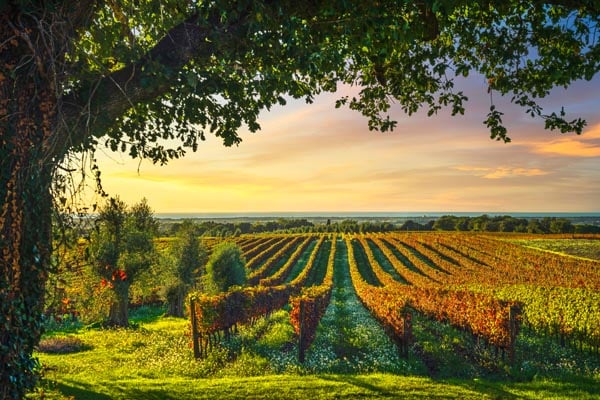 Tuscany is Italy's famous countryside, offering breathtaking landscapes with romantic villas. It also features castles that house excellent restaurants and some of the top wineries in Europe.
Best Places to Visit in the Southern Region of Italy
The Southern Region of Italy is known for its warm, Mediterranean climate and island life. Naples and Sicily are two of the top cities to visit in this region.
Naples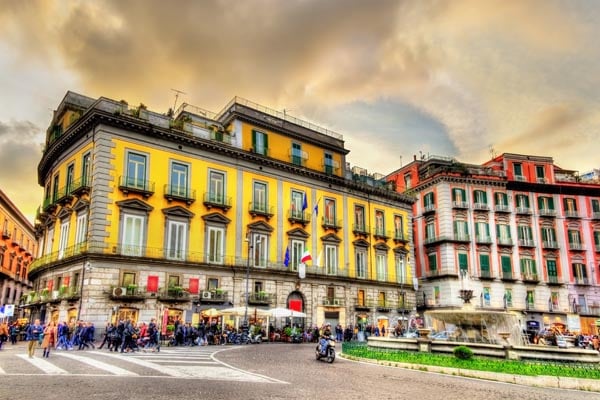 Naples is famous for its food and is credited with being the birthplace of pizza. In addition to its food, Naples is also home to some impressive art and Napoli Sotterranea (Naples Underground), a network of underground tunnels and chambers built by the ancient Greeks and Romans.
Sicily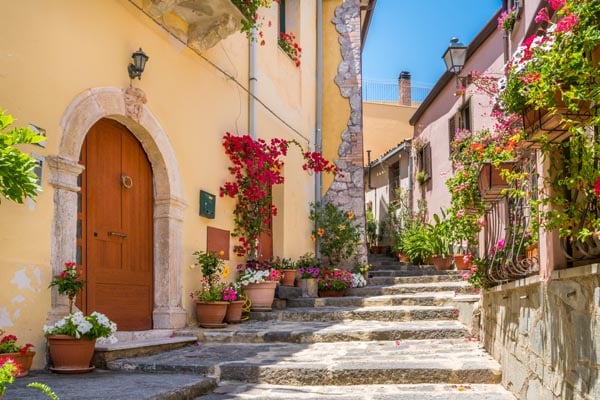 Sicily is the largest island in the Mediterranean and features many cathedrals and archaeological sites. This island is known for its beautiful, clear blue waters and black sand beaches. It's also home to Mount Etna, the highest active volcano in Europe.
Planning Your Italian Vacation
Avoid being overwhelmed when planning a trip to Italy by booking a guided tour with YMT. We offer amazing tour packages, each of which stops at some of the best places in Italy to visit.
For a trip to Italy that hits all of the highlights, book our 10-day Bella Italia Tour, where you'll explore Rome, Florence, Bologna, Verona, Venice, Tuscany and more. Enjoy an unforgettable Italy and Greece cruise tour and visit the best of what both countries have to offer on our Gems of the Adriatic Cruise. Visit 5 countries on our Mediterranean Escape Tour: France, Monaco, Italy, Malta and Spain. But before packing your bags, get familiar with the most popular Italian sayings and phrases so you can communicate with confidence!
Find out more or make your reservation to join us. Call your travel agent or YMT Vacations at 1-888-756-9072.