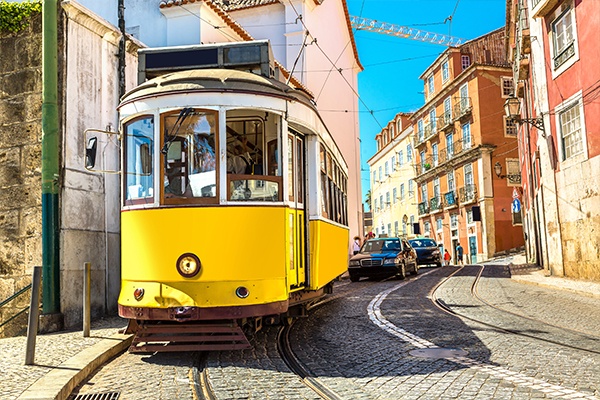 When readers of Travel + Leisure ranked the World's Best Awards for 2018, several YMT Vacations destinations topped the list. From culinary hot spots to old-world villages and cosmopolitan cities, there's plenty to choose from. Take a look at these winning destinations sure to make your bucket list, and inspire some serious wanderlust:
Florence—This monument to the Renaissance was home to Dante and Michelangelo. Stroll the cobbled streets past the Baptistry and the golden Gates of Paradise, the Palazzo Vecchio and treasures of the Medici.
Rome—Since the days of the Republic all roads have led to Rome. Marvel at the Colosseum, toss a coin in Trevi Fountain, and gaze at the world's most famous ceiling.
Lisbon --Year-round sunshine, mouth-watering tapas and a vibrant Basque culture make this Iberian destination a favorite of travelers in the know.
Seville—This sun-kissed region is home to sandy beaches, flamenco dancers, and open-air plazas dripping with orange trees.
Barcelona—The Old Town of this Catalan capital has the most extensive medieval city center in Europe. Among the twisting maze of streets lie the Gothic cathedral, the Sagrada Familia and the rippled exterior of Gaudi's Casa Mila.
Bangkok—Bangkok is a city of lights, sounds and exotic flavors. Bustling and sky high, it's also full of spectacular temples and palaces, authentic markets and festivals.
Tokyo—Japan's mega city is abuzz with progress, but it also takes time to observe the cherry blossoms, the flavors of the Tsukiji Market, and the traditions of the Meji Shrine.
Sydney—The Sydney Opera House and the views from the harbor may be all you know of this iconic city, but the nearby wine region and its dozens of world-famous restaurants are just as good of a reason to head down under.
Auckland—Nestled on a harbor peppered with white sails, this Polynesian city is known for modern cuisine and alfresco dining, beautiful fauna and stunning views.
Buenos Aires—The "Paris of South America," Buenos Aires is a vibrant city renowned for its exquisite French architecture, fabulous dining options, and charming shops. Stroll through quaint neighborhoods where you can shop at tiny boutiques or pop into the latest gallery.
There's more to come next month when we take a look at the YMT Vacations destinations that made the Travel + Leisure World's Best Awards for North America. We'll have island locales and bohemian neighborhoods, foodie cities and desert towns