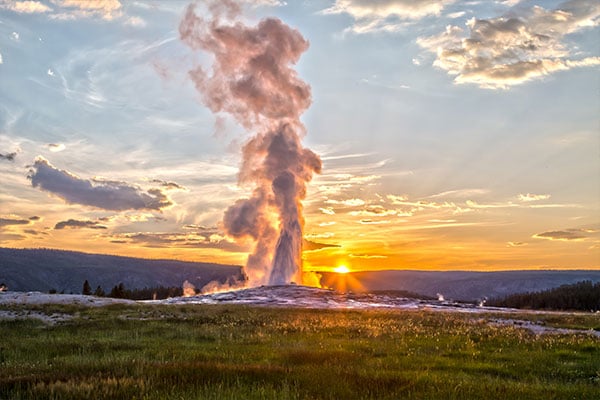 Visiting a national park can be a completely different experience from season to season. Each time of the year brings its own challenges and new adventures with it. With warmer temperatures, longer daylight hours, and plentiful sunshine, summer is the perfect season to visit many national parks. Be sure to keep these tips in mind.
Visit National Parks with Shorter Summer Seasons
Parks in the northern regions of the U.S. have a shorter summer season and tend to avoid the worst of the heat during those key months. The best national parks to visit in summer include Rocky Mountain Grand Teton, Denali, and Kenai Fjords.
During summer months, their temperatures are mild and flowers are in bloom. Save hotter desert parks such as Joshua Tree and Death Valley for the shoulder seasons.
Grand Teton National Park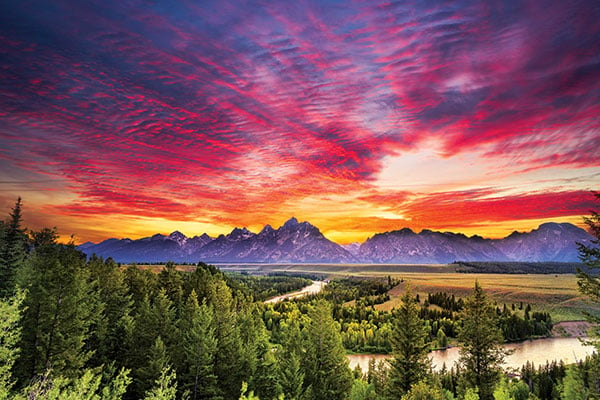 Grand Teton offers a welcome getaway from the summer heat. Explore rugged alpine terrain and dozens of small glaciers. Stop for a picnic along the Snake River or one of the many crystalline lakes that dot the landscape.
Rocky Mountain National Park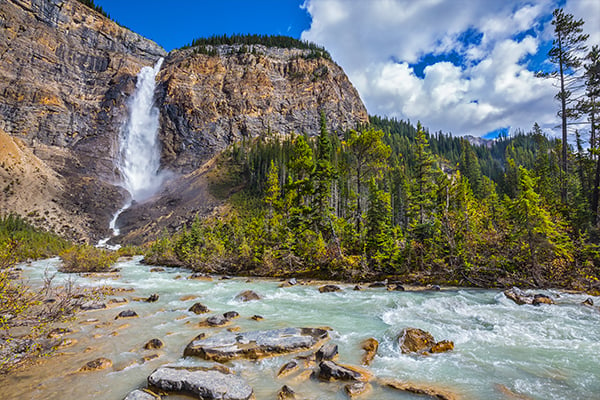 Plan your trip to Colorado's Rocky Mountain National Park during the summer, when it's at its most beautiful. It is easy to see why, with wildflowers decorating the alpine tundra and free-flowing rivers and waterfalls. Animals are active with their newborns. There are plenty of activities, including backpacking, fishing, hiking, and horseback riding.
Yellowstone National Park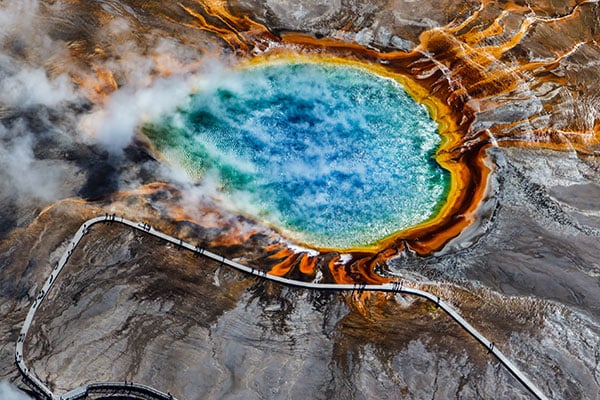 Yellowstone in summer is glorious but also busy. The weather in July is nearly perfect, offering ample opportunities to enjoy time in the great outdoors. Pay a visit to Old Faithful, the world's most famous geyser. Explore spectacular lakes and show off your photography skills as you capture the beauty of the surrounding mountains. Yellowstone is famous for its wildlife, and during summer you may see bears, bison, deer, and moose.
Denali National Park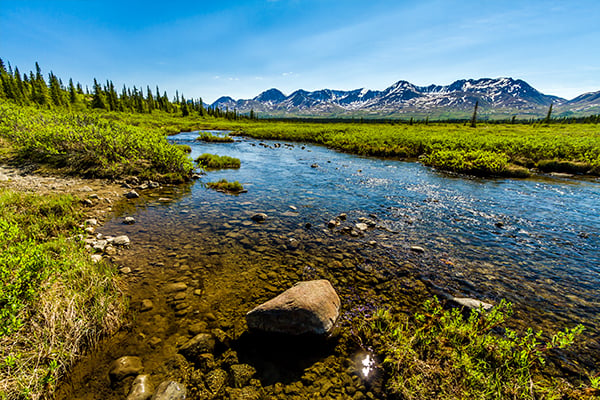 Summer is the best time to view wildlife in Alaska's Denali National Park. The weather is moderate, and daylight lasts for up to 20 hours starting in June. Wildflowers bloom while wildlife roam the landscape unimpeded. As the summer comes to an end, days grow shorter and fall foliage begins to appear toward the end of August.
Kenai Fjords National Park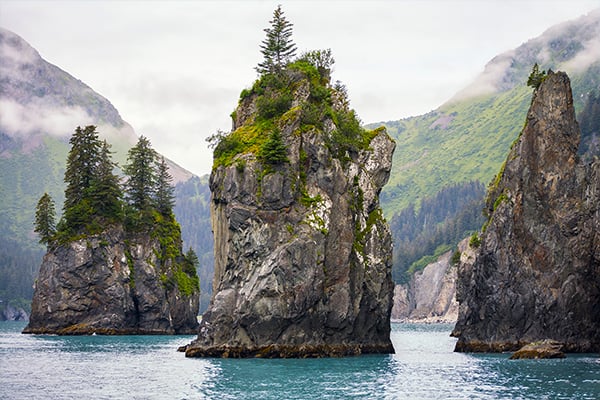 Kenai Fjords offers a glimpse into what the Ice Age looked like, with giant icebergs and countless glaciers. The summer season means longer days with temperatures topping out in the 60s. Enjoy outdoor activities such as hiking, kayaking, and stand-up paddleboarding.
Glacier National Park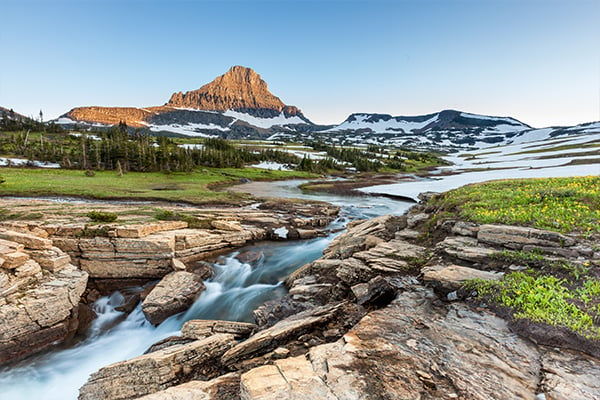 Glacier is in the Cowboy State, Montana. Its iconic Going to the Sun Road typically opens in late June or early July. Travel this scenic road and take in glorious mountains, waterfalls, and wild animals. Look for bighorn sheep near Logan Pass, and visit Jackson Glacier Overlook to see one of the largest remaining glaciers.
What to Bring for Summer National Park Travel
Sun protection and insect repellant are must-haves for any summer trip to a national park. Although temperatures at many of the parks mentioned above are relatively mild, you may still encounter hot and sunny days. You should pack moisture-wicking shirts, pants, and shorts to help keep you cool and dry.
Don't forget a hat for added sun protection. Wide-brimmed hats are a great option to also protect your neck and shoulders. Sunglasses with UV protection are a must to help protect your eyes from the glare of the sun.
Stay hydrated and always have a reusable water bottle you can fill up at any time. Although not all parks charge an entrance fee, some do. If you plan to visit many national parks during the summer, consider purchasing an annual pass.
Wildlife Watching in the Summer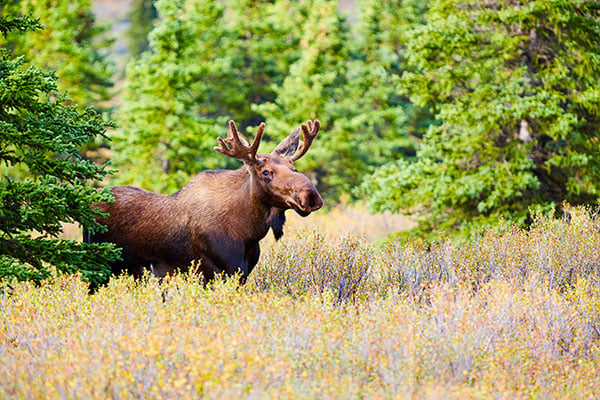 Summer is one of the best times to view wildlife in the national parks. It is incredibly exciting to see creatures like elk, bear, antelope, moose, and wolves grazing and roaming the land. Keep in mind that the types of animals you may see can vary depending on the season. Be sure to follow our wildlife safety tips to remain safe at all times.
Visit the National Parks During Summer with YMT Vacations
Start planning your next summer national parks visit with YMT Vacations. Choose a guided tour and let us handle the details. We have curated the best sights to see and must-do activities, no matter what season you travel.
Call your travel consultant or YMT Vacations at 1-888-756-9072 to get started.