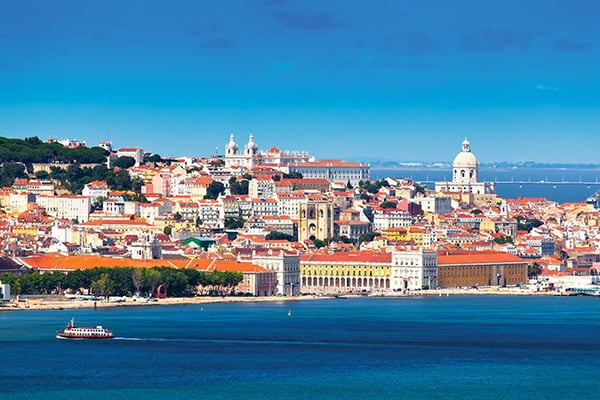 European travel is expected to come back in a big way in 2022. There is so much to see across the 44 countries that make up Europe that it can be a little overwhelming deciding where to start. Do you want to see history? Drink good wine? Watch the sunrise over a famous skyline? No matter your travel dreams, there is a European destination for you. Here are 22 of our favorites for 2022.
1. Athens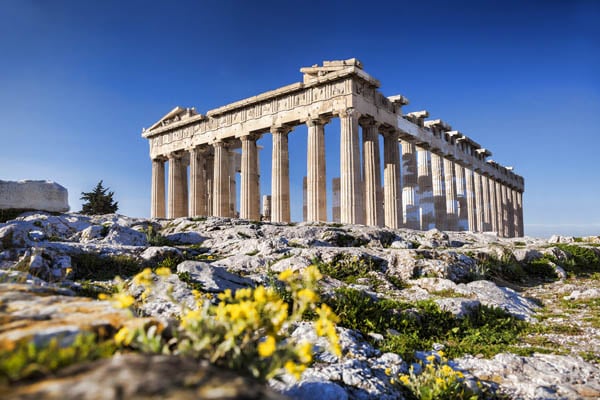 Athens is the birthplace of democracy and the oldest city in Europe. The Greek capital is full of treasures dating back thousands of years, to its time as the epicenter of the ancient world. The crown jewel of the city is the Acropolis, visible from nearly every corner of Athens from its hillside perch. The sprawling 2,500-year-old UNESCO World Heritage Site is one of several spectacular ancient landmarks found throughout Athens.
2. Bruges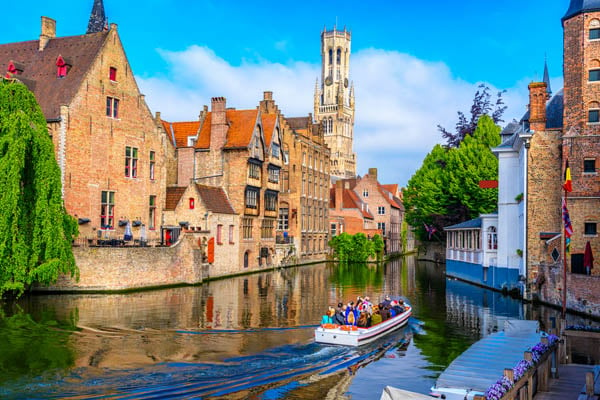 Bruges is among Europe's most picturesque fairytale destinations. A series of canals cut through the Belgian city, passing by the UNESCO-recognized medieval center. Visitors are charmed by Bruges' cobblestone squares, the towering brick Church of Our Lady, and cozy whitewashed 14th century almshouses. It's easy to enjoy the compact city on foot, visiting landmarks in between beer breaks at the city's countless friendly pubs.
3. Budapest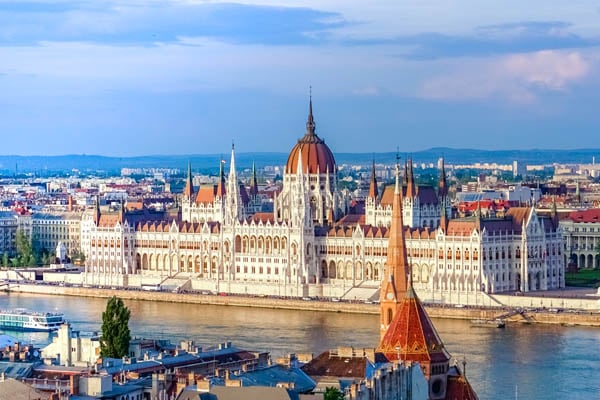 Hungary's history-rich capital city is a fascinating fusion of natural beauty and varied cultural influences. It was once two distinct cities on opposite sides of the Danube. Buda, on one bank, was characterized by rolling hills and valleys. Pest, on the other, with its flatter landscape, offered a panoramic view over the banks of the Danube. The now united Budapest houses a massive UNESCO World Heritage Site including the banks of the Danube, the Buda Castle Quarter, and Andrássy Avenue. This site has the remains of monuments such as the Roman city of Aquincum, the forests of Gellért Hill, and the Gothic Castle of Buda.
4. Copenhagen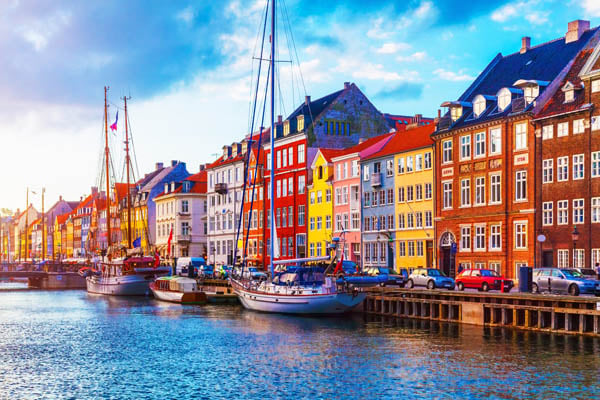 Denmark's most famous city was first established in the 10th century as a Viking fishing village. In the thousand years since it has done a uniquely successful job of fusing its storied history with modern technology and style.
The 12th century Christiansborg Palace is just minutes from minimalist boutiques. The clean waters of Nyhavn Harbor are lined by some of Europe's best restaurants, which visitors flock to after disembarking from permanently anchored historical museum ships. The home of both tech startups and the Little Mermaid, Copenhagen is as effortlessly cool as it is historically rich.
5. Dublin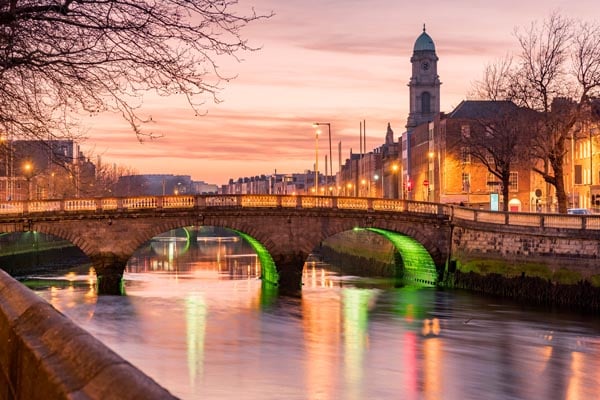 The fair city of Dublin is known for its warm culture and colorful past. Dublin is laid out perfectly for casual walkers, so shops, restaurants, the River Liffey, and many other highlights are lovely to explore on foot. Dublin Castle and the 12th century St. Patrick's Cathedral shouldn't be missed.
For anyone tempted by Ireland's lush scenery and brilliant literary tradition, Trinity College and College Green are perfect places to while away several hours. Most important of all, however, is a visit to one of Dublin's world-famous pubs. Find a seat, order a pint, and have great craic with the friendliest and funniest people in Europe.
6. Dubrovnik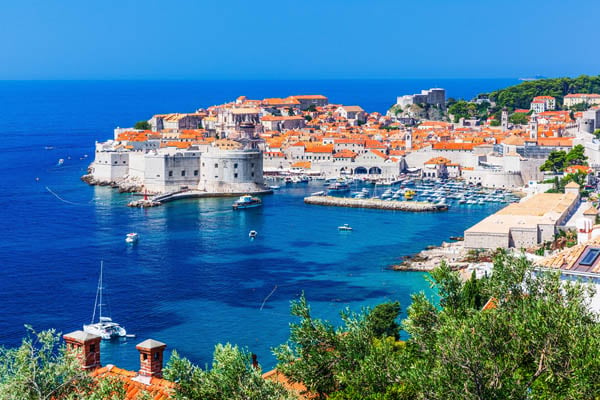 Dubrovnik is one of Europe's most magical cities because of its awe-inspiring Old City. Enclosed by imposing stone walls, much of Old City dates back centuries. Its spectacular 800-year-old Gothic monastery is home to the world's oldest pharmacy—serving Franciscan friars since 1317!
The Pearl of the Adriatic also boasts breathtaking views of the Dalmatian coast, a stunning collection of ancient red-roofed buildings, and plenty of English speakers happy to make you feel welcome.
7. Edinburgh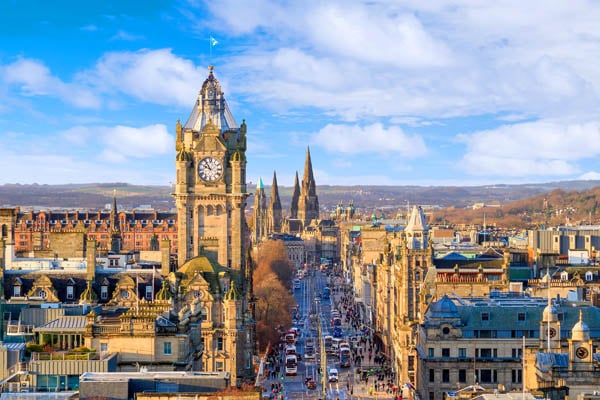 Scotland's spectacularly scenic capital city offers incredible sightseeing and unique local experiences. Much of Edinburgh is designated as a UNESCO World Heritage site, including the medieval Royal Mile from Edinburgh Castle to the Palace of Holyroodhouse, and the neo-classical 18th century "New Town." The beautiful setting of Edinburgh is further enhanced by the art you'll find across its museums, galleries, and world-famous festivals.
8. Florence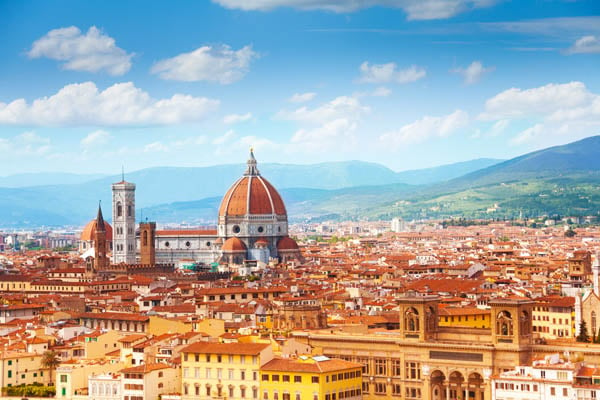 The Tuscan city of Florence is considered the cradle of the Renaissance, renowned for its culture, art, architecture, and historical monuments. The city's historic center is centered around the Plaza del Duomo or Cathedral Square. The site contains the magnificent Florence Cathedral, whose massive dome and ornate bell tower are the most iconic Renaissance buildings in Europe./p>
Florence is petite and compact enough to explore on foot, but whether you will feel up to a nice long stroll after enjoying the local cuisine is another story. Florence is the culinary capital of Tuscany, so you can find fabulous food and wine everywhere from the humblest of taverns to numerous Michelin-starred restaurants.
9. Lisbon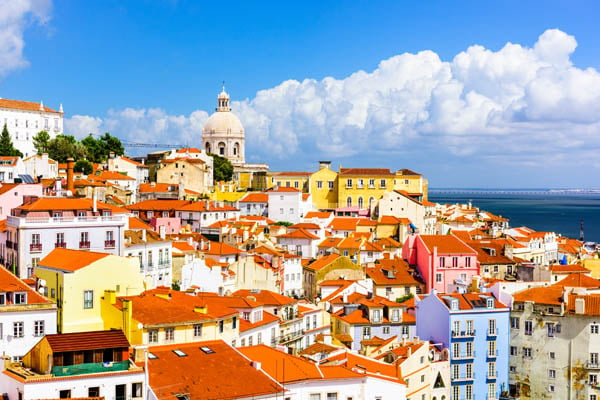 Seven picturesque hills watch over Portugal's coastal capital. Their view of Lisbon's historic cobblestone streets, stately ruins, Medieval architecture, and modern life is one of Europe's prettiest. Key sights of this city include the Belem Tower a UNESCO World Heritage Site built in the 16th century, and the historical downtown region of Baixa.
Foodies are also sure to love Lisbon. Portuguese chefs use extraordinary local ingredients in flavorful regional specialties like the prego sandwich, fresh seafood, and the world's best churros. Sample a variety of food at the Mercado da Ribeira, or visit some of the countless restaurants across the city. You're sure to enjoy whatever you order.
10. London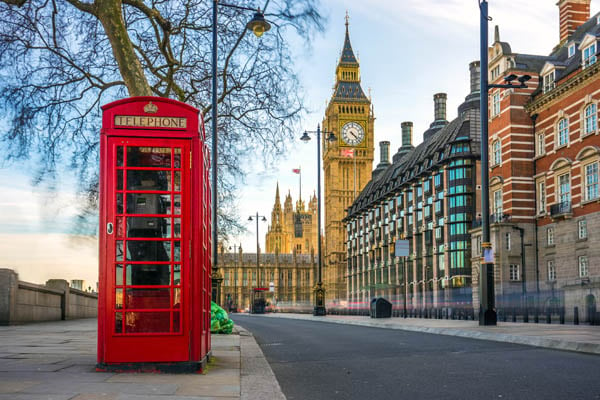 London is an essential stop for visitors to Europe. No city in the world is more influential, more packed with recognizable landmarks, or more famous. The English capital on the Thames River is rich with historical sites including the Tower of London, Big Ben, Westminster Abbey, and Buckingham Palace.
Travel by iconic double-decker busses to spectacular museums, the theatres of the West Ends, world-class shopping, and incredible dining ranging from humble pub grub to cutting edge haute cuisine.
11. Madrid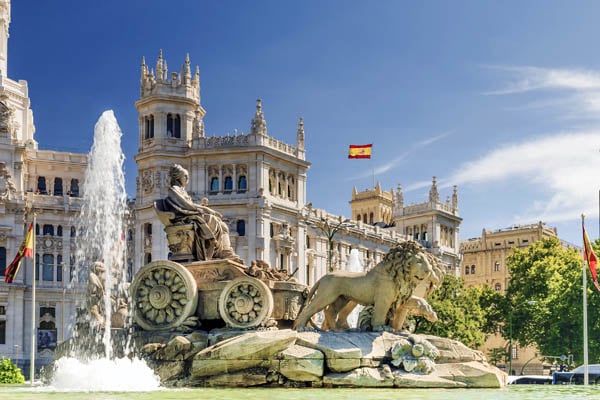 Madrid's colorful history, vibrant culture, and warm weather make it a perennial favorite where you would be hard-pressed to run out of interesting and unique things to do. The Spanish capital is full of incredible museums, including art museums packed with the masterpieces of local artists like Goya, Picasso, and Dali.
Madrid is equal parts modern and historic. This is a place where you can enjoy sophisticated cuisine in a trendy tapas bar next door to elaborate cathedrals or an 18th century palace.
12. Monaco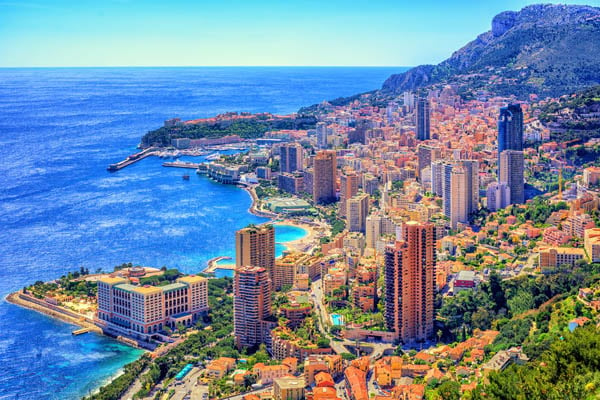 There is a lot to recommend Monaco, the world's second-smallest country. Soak in the aura of wealth and glamour across the jewel of the French Riviera. Marvel at the old stone Monaco Cathedral, Princess Grace's final resting place. Discover the luxurious Monte Carlo, renowned for its F1 Circuit and world-famous casino. James Bond's favorite vacation destination more than lives up to its posh reputation.
13. Munich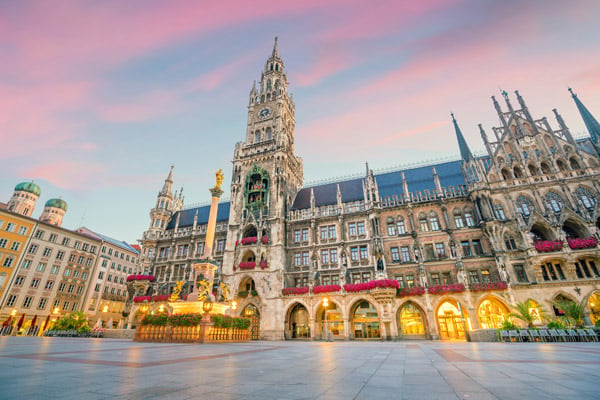 Munich, on the banks of the River Isar, is known for its hearty German cuisine, exceptional beers, and the original Oktoberfest. Beyond that, Munich has a vibrant art scene and beautifully preserved architecture.
The city is one of the wealthiest in the world, which means sites like the 12th century Marienplatz plaza and numerous ancient churches and castles are always clean and well maintained. Unique museums like the avant-garde Brandhorst, the BMW Museum, or the Deutsches Museum of Technology contain treasures from priceless artworks mining exhibits.
14. Oberammergau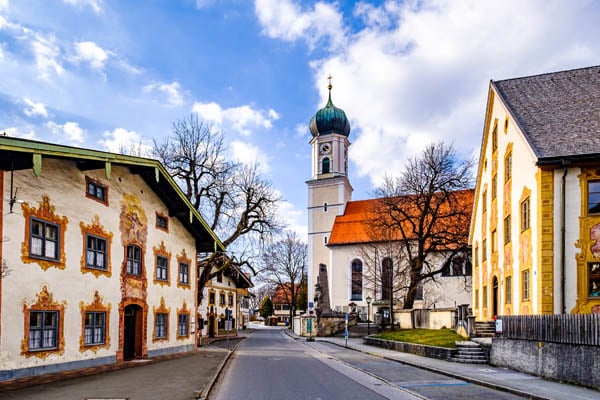 Oberammergau is a small German village in the Bavarian Alps best known for its lavish, once-in-a-decade Passion Play, which will be performed this year. In 1633, out of gratitude for being spared from the Black Plague, the people of Oberammergau swore an oath to reenact the crucifixion of Christ every 10 years. Thousands of local performers, musicians, and animal actors put on their play each decade, drawing hundreds of thousands of visitors from all over the world.
15. Paris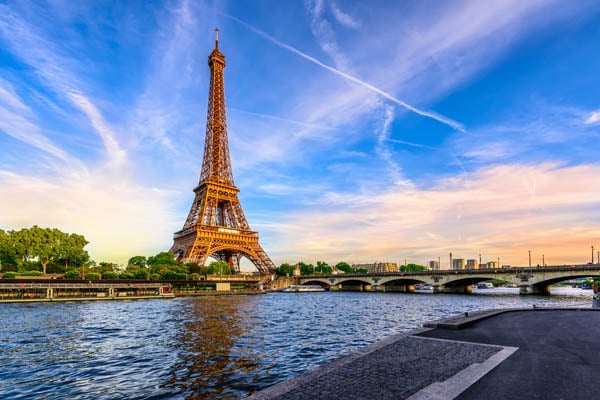 Paris is the most popular tourist destination in the world. Known as the City of Light, the City of Love, and the epicenter of global fashion, Paris is nothing short of irresistible. The French capital's exquisite cuisine, ancient structures, modern architecture, and breathtaking views attract millions of visitors each year. There are countless sights to see including the Eiffel Tower, the Louvre Museum, the Champs-Élysées, and the majestic Arc de Triomphe.
Dining in Paris is a celebration. The city prides itself on its exquisite food and drink, and you can taste the love put into every pastry, café au lait, and 12-course meal. From the high brow to the humble, Parisian food is revered for very good reason.
16. Porto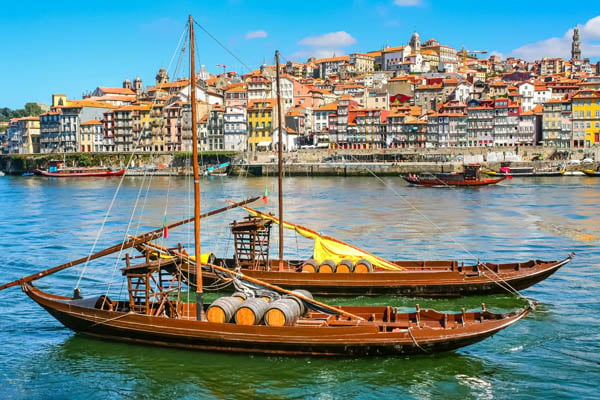 Porto, one of Portugal's oldest cities, is also among its most charming. Across the city, you'll find splashes of blue from mosaics created with colorful azulejo tiles. Its UNESCO-listed historic center shows off Porto's varied cultural influences from across the centuries. The Romanesque cathedral, the neoclassical Stock Exchange, and the Portuguese Manueline-style Church of Santa Clara all demonstrate different pieces of Porto's past.
Porto is also famous for its namesake, Port wine. Many famous wineries are located just outside the city and offer tours and tastings. This traditional drink along with fantastic local cuisine makes it a major foodie destination.
17. Prague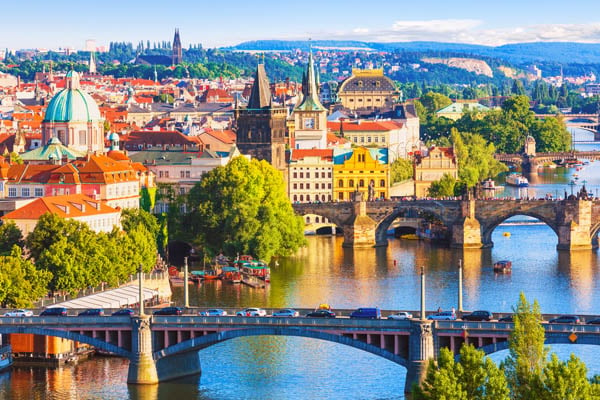 Founded in the 7th century, Prague played a major part in the Protestant Reformation, the Holy Roman Empire, the Austro-Hungarian Empire, and both World Wars. The city's most famous and historic site is Prague Castle, the largest ancient castle in the world. The massive complex was built in the 9th century, and is a key site within Prague's UNESCO-listed Historic Centre.
You can spend hours wandering the cobbled streets past galleries, churches, and delightful gardens. When you need a break, we recommend trying a traditional open-faced Pivni sýr sandwich washed down by a classic local pilsner.
18. Reykjavik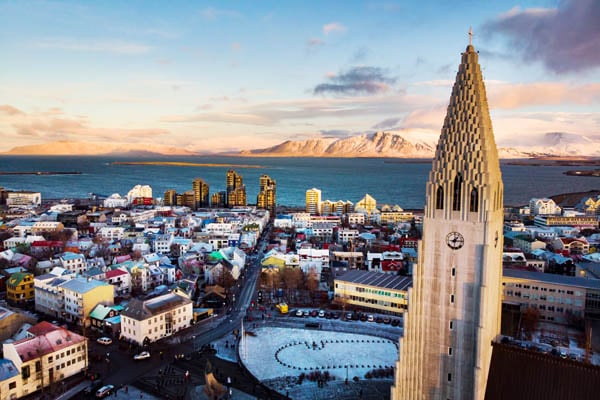 Welcome to Reykjavík, one of the cleanest, greenest, and safest cities in the world. The Icelandic capital is small but mighty, full of unique sightseeing opportunities. Art is everywhere across public exhibits, exclusive galleries, and exceptional museums. Discover Icelandic history at the Settlement Exhibition, an interactive museum housed in an active excavation site.
In addition, Reykjavík is the perfect base from which to explore the rest of Iceland. The Land of Fire and Ice has spectacular scenery including the Golden Circle, waterfalls, volcanoes, geysers, and visible tectonic plates. You can see some of the most beautiful nature in the world on day trips from the city, which makes Reykjavík one of Europe's top bucket list destinations.
19. Rome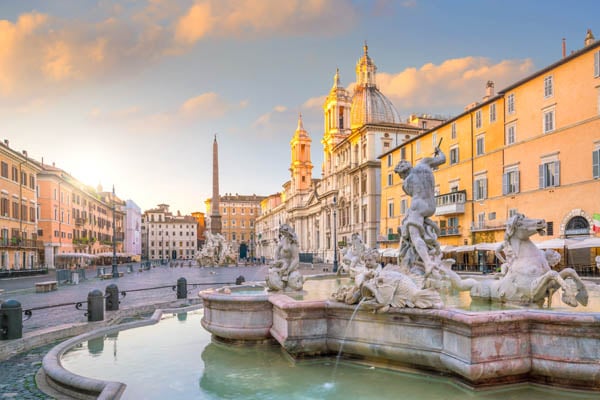 The Eternal City of Rome has dazzled visitors for thousands of years with its breathtaking architecture, art, vibrant culture, and sheer grandeur. History lovers can't miss the ancient history of the Roman Forum, Pantheon, and Palatine Hill. The lavish Villa Borghese Gallery and Gardens is the city's finest park. Along with sprawling gardens, it contains a zoo, lakes, and a 16th century papal residence and villa museum with artworks by Raphael, Caravaggio, and Rubens.
Visit Vatican City, the epicenter of Catholicism. The Papal Palace, St. Peter's Basilica, and the church's most spectacular art are all found in the world's smallest country—which is entirely contained within the city of Rome. When you take a break from sightseeing, grab some Roman pizza al taglio (by the slice) to enjoy in the shade of the Trevi Fountain.
20. Seville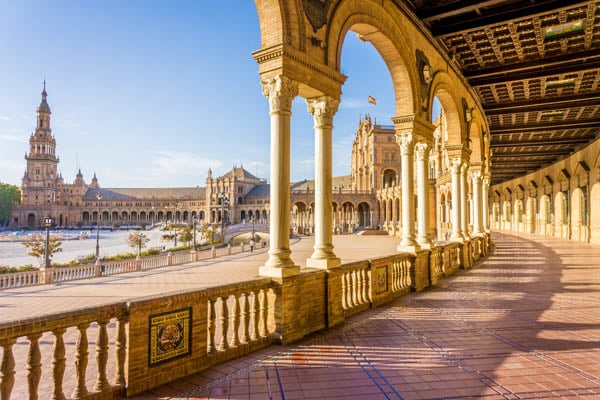 One of Spain's most spectacular cities, Seville is home to numerous iconic sites that represent centuries of Jewish, Catholic, and Muslim history. The 15th century Seville Cathedral is the world's largest Gothic church. The 10th century Royal Alcázar, the palace of Seville's Muslim governor, combines Mudéjar architecture with Gothic, Renaissance and Romanesque design elements. Finally, you can find Sevilles's oldest buildings and most charming alleyways in the medieval Jewish quarter of Santa Cruz.
21. Venice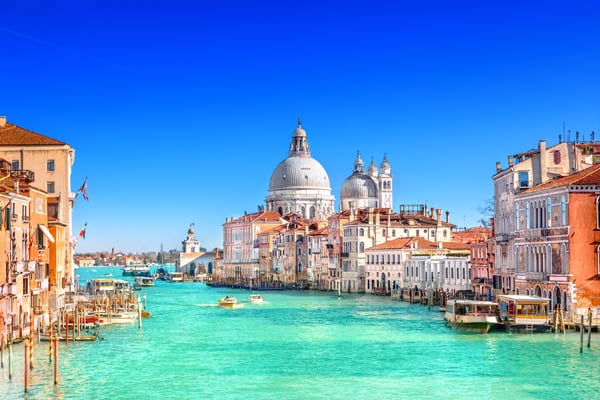 The utterly unforgettable, spectacularly beautiful city of Venice is one of the most unique places in Europe. Venice is built on an archipelago of 117 islands in a lagoon, and instead of streets is crisscrossed by canals connected by more than 400 bridges. You can experience Venice on foot or from the water—ideally on a romantic gondola.
Famous sites include the Grand Canal, the Bridge of Sighs, and the bustling St. Mark's Square. Venice's labyrinth of canals and alleyways are lined with boutiques and tiny eateries where you can relax and people watch over an espresso or gelato.
22. Vienna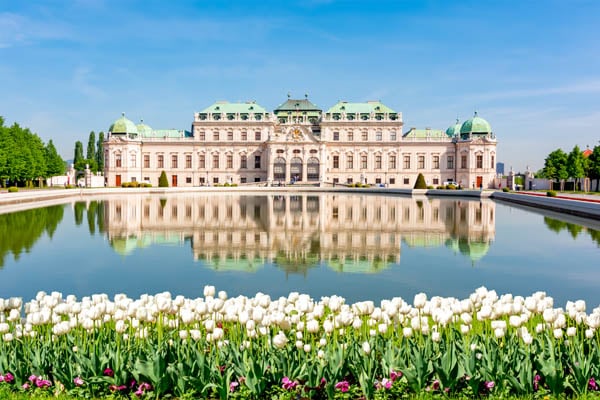 Renowned for its sophistication and adored for its beauty, Vienna has long been one of Central Europe's most alluring cities. Vienna was the epicenter of classical music, where Mozart, Ludwig van Beethoven, and Johannes Brahms lived and performed.
It is home to opulent institutions like the Hofburg, Schönbrunn Palace, and the stunning Vienna State Opera House. It has countless museums devoted to everything from music, history, and dance to Sigmund Freud.
Visit Europe with YMT Vacations
If you have wanderlust for Europe, join YMT Vacations for a dream vacation you'll always remember. We offer affordable guided land tours, cruise tours, and river cruises to the best places to travel in Europe, including all the destinations on this list! Want to join us in 2022 or beyond? Call your travel consultant or YMT Vacations at 1-888-756-9072 to book!