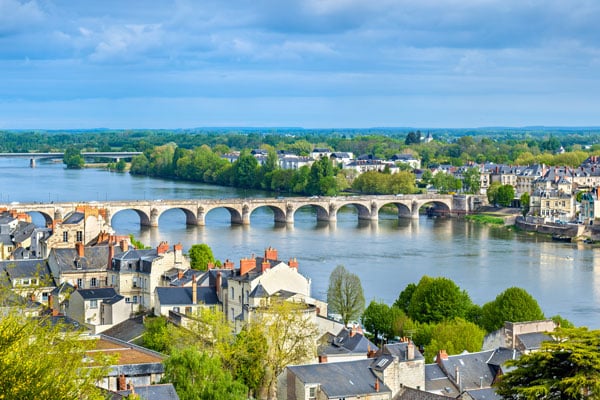 France's Loire Valley offers a scenic escape into the French countryside approximately two hours outside of Paris. The picturesque valley along the Loire River in central France is known for its history-rich villages, wine culture, and over 300 châteaux. The Loire Valley is nicknamed the Garden of France because of its many vineyards, orchards, gardens, and expansive growing fields.
It is a UNESCO World Heritage Site due to its, "outstanding cultural landscape of great beauty, containing historic towns and villages, great architectural monuments (the châteaux), and cultivated lands formed by many centuries of interaction between their population and the physical environment, primarily the river Loire itself." Learn about this irresistibly idyllic region's best sights and attractions.
Loire Valley's Historic Sites and Castles
The Loire Valley's 300 + châteaux range from 10th century fortified castles to lavish 16th century manors. These buildings illustrate France's political and social past throughout the Middle Ages and Renaissance. This was the period that the Loire Valley was the preferred escape for France's monarchy and powerful nobility.
Magnificent, fabulously expensive churches and fortresses were transformed into exquisite country homes. Sprawling gardens, expansive vistas, and every imaginable luxury were incorporated into châteaux and castles. The most famous examples include Chambord, Chenonceau, Amboise, Blois and Azay-le-Rideau.
The Loire Valley is also home to many spectacular churches. Expressions of faith, art, and wealth, they were expected to be glorious enough to allow royals and the upper echelons of the upper crust to worship. Saint-Benoît-sur-Loire, Fontevraud, Cunault, and Saint-Gatien Cathedral are some of the finest churches still standing in the Loire Valley.
Saint-Gatien Cathedral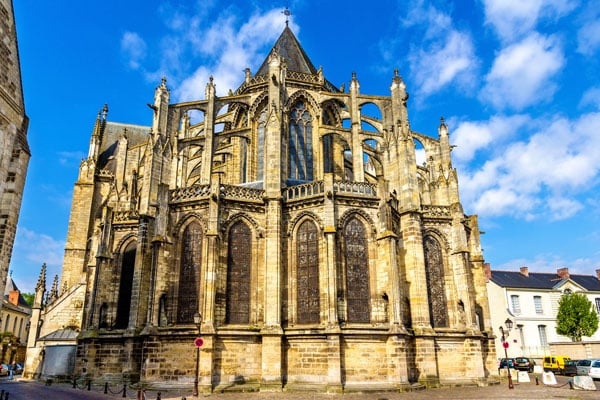 The Cathedral St-Gatien is arguably the most impressive cathedral in the Loire Valley. The lavish and exquisitely detailed Roman Catholic church in the middle of Tours was built between 1170 and 1547. Its matching 230-foot-tall towers are great examples of Medieval, Renaissance, and Flamboyant architectural styles.
Inside, you will find entire walls of brilliantly detailed stained-glass windows. Each pane tells a story. The cathedral's organ dates back to the 16th century, and is one of the most historically valuable pieces in the cathedral.
Château Chenonceau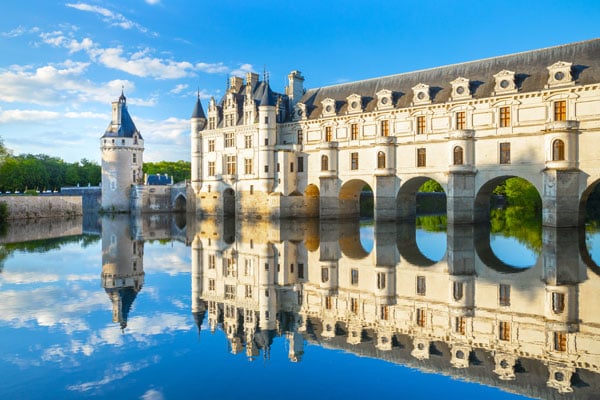 Château Chenonceau is a dazzling 16th century estate spanning across the River Cher. It's one of the most famous châteaux in the country thanks to its striking design and white façade made with locally quarried stones. It represents a mix of Gothic and Renaissance architectural styles, with a massive garden including a lush maze.

Château of Amboise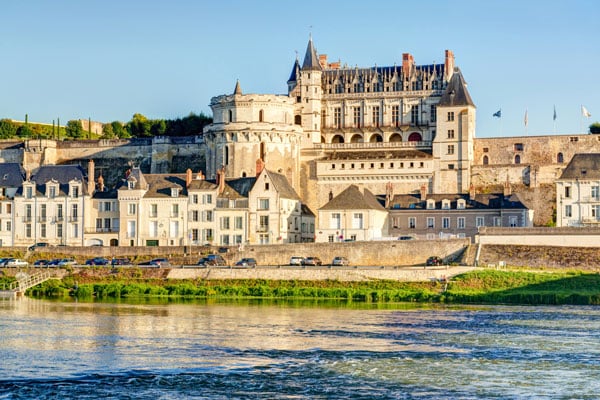 The royal Château of Amboise was built in ancient Roman times as a mighty fortress. During the Renaissance, it was transformed into a royal residence for monarchs and their illustrious guests. In fact, when King Francis I lived at the château, he invited Leonardo da Vinci himself for an extended stay.
The royal family seized the château from its supposedly treasonous owner in the 1400s. The monarchy then made extensive renovations, and it became a royal favorite for its luxuriousness, views, and gardens.
Château de Chambord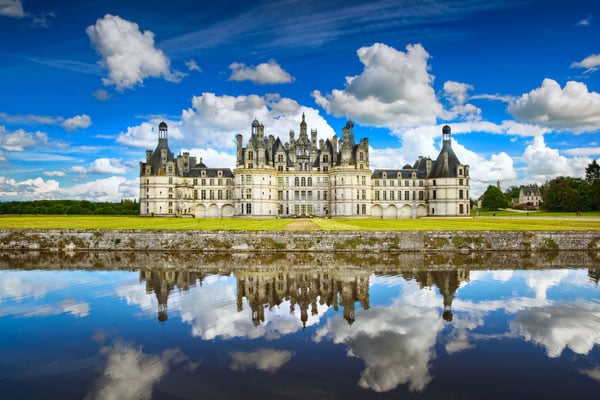 Château de Chambord is the quintessential French castle. Its French Renaissance architecture, imposing towers, and moat make it look like it was ripped right out of a book of fairytales. It is the largest château in the Loire Valley, built by King Francis I. It is also one of the most recognizable châteaux in France, thanks to its perfect blend of Medieval and classic Renaissance elements.
Loire Valley's Parks, Gardens, and Other Outdoor Sightseeing
The appeal of the Loire Valley extends beyond its extravagant historical architecture. There are lavish parks, sprawling rose gardens, and a fascinating network of troglodyte caves. The Loire Valley is a mecca for outdoor lovers, who flock to stunning green spaces including the Loire-Anjou-Touraine Regional Natural Park and the dozens of public and private sites listed in the Loire Valley Association of Parks and Gardens.
Visit the Loire Valley with YMT Vacations
One of France's prettiest regions makes for the ultimate French vacation. Equally beautiful and historical, escape to the Loire Valley on YMT's Paris, Normandy, and the Loire Valley. You'll fall in love with its stunning history, exquisite food and wine, and spectacular natural beauty. Call your travel consultant or YMT Vacations at 1-888-756-9072 to book today!