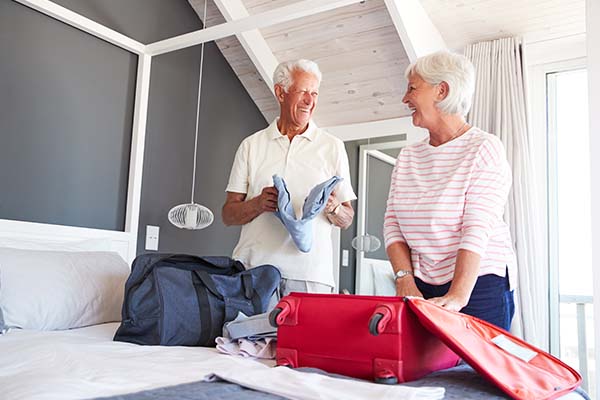 In the past, travelers needed nothing more than a paper map, a good book and a tube of sunscreen to enjoy their vacation. Today, however, user-friendly travel gadgets and low-key essentials can make travels to international and domestic destinations more gratifying, immersive and fun. Yet with the abundance of helpful accessories these days, it's hard to know what to pack. To help your next trip be your best one yet, we've gathered a list of some of the best travel accessories for seniors.
Smart Phone, Apps and Accessories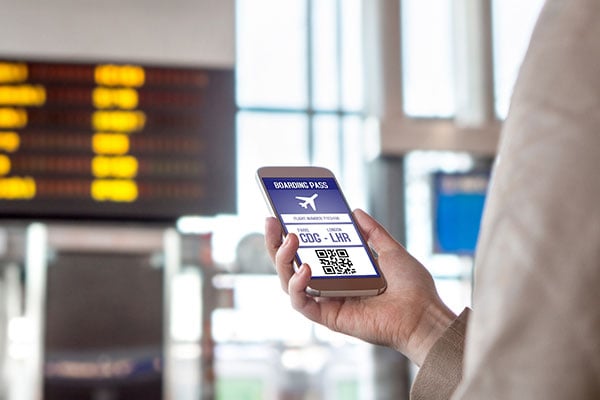 Your smart phone is the key to unlocking a trip you'll never forget. Small enough to easily fit in your pocket, purse or money belt, your device acts as a camera, video recorder, map, ticket or boarding pass, translator, and more. Take photos or videos and share them instantly with loved ones on the other side of the world. Seamlessly check in to your flight or confirm reservations. Look up historical facts, find hidden gems and navigate public transportation.
You can also increase the utility of your phone by downloading travel apps for translation, public transit and airline check-in, just to name a few. There are also COVID-related apps that you can download to stay informed on local policies, as well as monitor test results and vaccination status.
Remember: Your smart phone is a powerful travel tool, but it is useless to you if the battery dies! Plug it into a charger overnight so it is fully charged at the start of your day. We also recommend packing a portable power bank in your day bag for backup battery life. This handy travel gadget can be a lifesaver on days when you use your phone a lot.
Power Adapter / Outlet Converter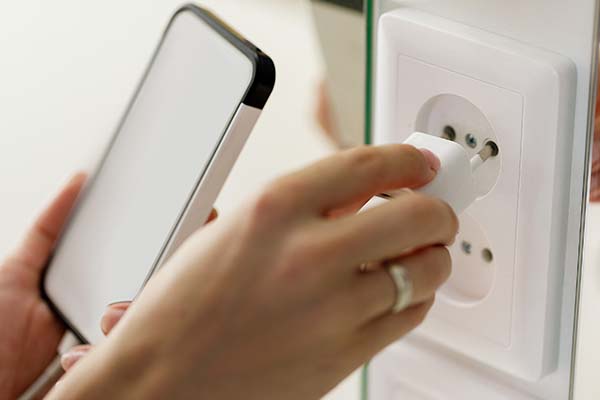 You may need to pack a power adapter or converter in your bag, depending on where you're going. These accessories will allow you to use your electronics in foreign countries that use different outlet shapes and operate on a different voltage system.
A power adapter is a small extension you attach to the plug of your electronic device so it can fit into a foreign socket. We highly recommend getting yourself a universal power adapter because it can be used anywhere in the world.
A converter allows the right amount of voltage to flow so you can safely use your electronics. In the United States, we use a 110V voltage system. If you are traveling to a country that runs on a 220V system (which is most of the world besides North and Central America and Japan), you will want to pack a converter. However, it's best to check the specifications of your devices as many will work properly on 110V and 220V systems and only require a power adapter.
E-Reader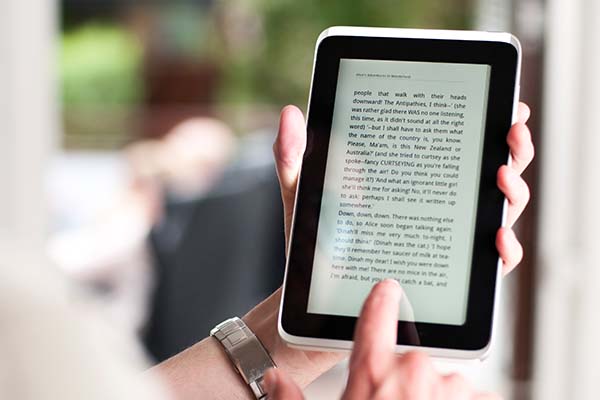 E-readers are lightweight, compact tablets that let you explore the world with a nearly endless library of literary works at your fingertips. These high-tech yet easy-to-use gadgets can store thousands of books, magazines and newspapers, which means you no longer need to fret about which novels will fit in your carry-on. Plus, you can effortlessly adjust the font size and screen brightness, meaning every publication instantly becomes easier to read!
Pill Organizer
Just as packing cubes help you sort and arrange your clothes, a pill organizer will help you manage the medications you need to take each day. Plus, it's a convenient way to ensure you have enough medicine to last you through your entire trip. It's also a great visual way to be reminded whether you have taken your pills, which can be easy to forget when you're jet lagged or traveling to a new time zone.
You may also want to pack an extra copy of your prescriptions with your travel documents in case medicine gets lost.
Neck Pillow
From neck "swaddles" to memory foam, neck pillows nowadays have come a long way. Not only are they more travel-friendly and packable, but they are also more ergonomic.
Today's high-quality neck pillows are designed to work smarter to support your head, neck and spine during long journeys like air travel, when you may need to sleep in an upright position. They help support a healthy posture to reduce strain, tightness and discomfort as you make your way to your next destination.
compression Socks
Compression socks help promote blood circulation and reduce swelling in the feet. They are great on long journeys when getting up to stretch or walk is limited. Easily packable in your travel kit, we recommend donning a pair on plane flights, road trips and long bus or train rides.
Eye Mask
Rounding out our list is the eye mask, considered one of the all-time best travel accessories. Eye masks block out light to help you fall asleep and stay asleep, no matter where you are. They are especially helpful in travel situations when there is artificial light, like on trains and airplanes.
They're also great if your hotel doesn't have blackout curtains and you need to catch up on sleep during daylight hours.
Plan Your Next Trip With YMT Vacations
Wherever you go and whichever accessories you bring with you, YMT Vacations can help make your travel dreams a reality. Our fully guided tours provide fun, camaraderie, and value. Visit ymtvacations.com or call 1-888-756-9072 to book.