---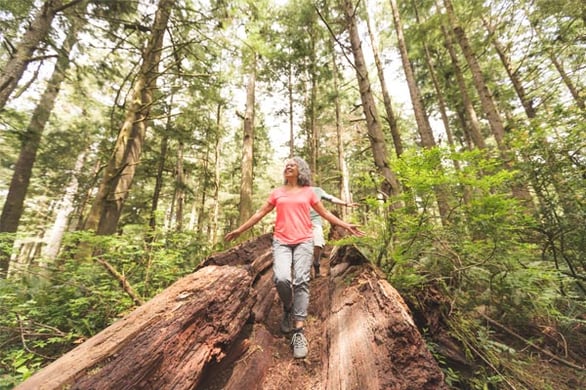 Famous quotes about travel are some of the most motivational quotes ever. The best wisdom comes from someone with a lot of experience, and it is the only real way to experience the world.
"Experience, travel – these are as education in themselves." – Euripides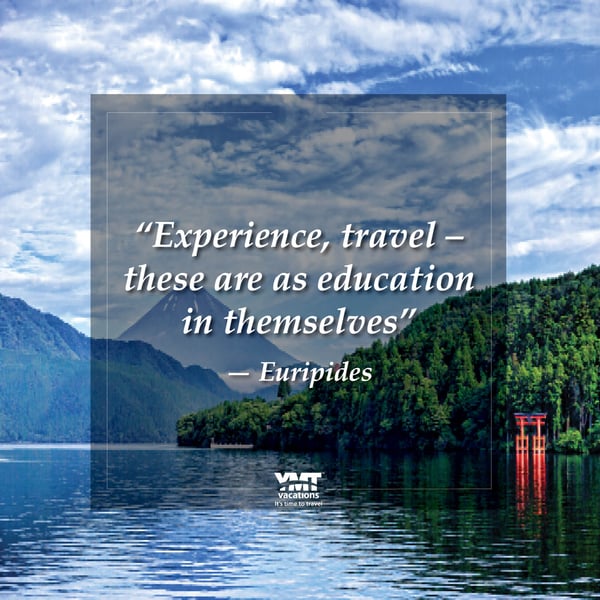 These quotes touch on happiness, gratitude, and other states of mind we want to achieve and maintain in our lives. You might be at your cluttered desk as opposed to a serene beach, but that doesn't mean these quotes can't help frame your mindset. They are inspirational, and they will remind you of what life is all about.
Inspirational Quotes
These quotes will make you feel all good inside, and ready to tackle that next challenge or adventure. These make for great captions on Instagram, and really can help set the stage for a post on Facebook.
"Man cannot discover new oceans unless he has courage to lose sight of the shore." -André Gide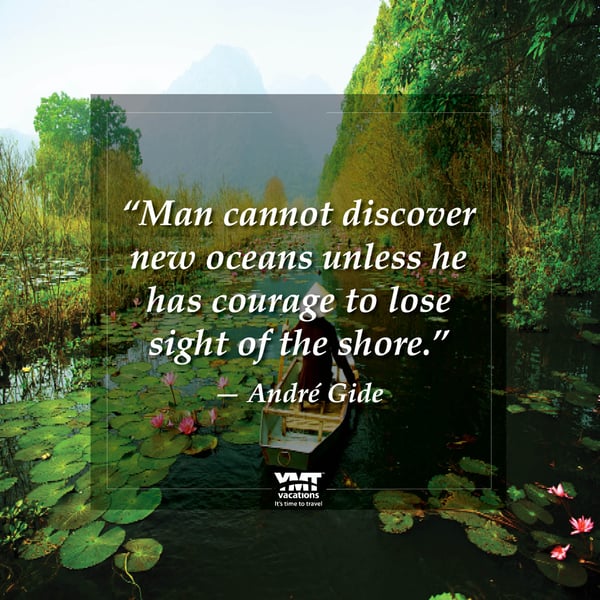 "Go at least once a year to a place you've never been before." -Dalai Lama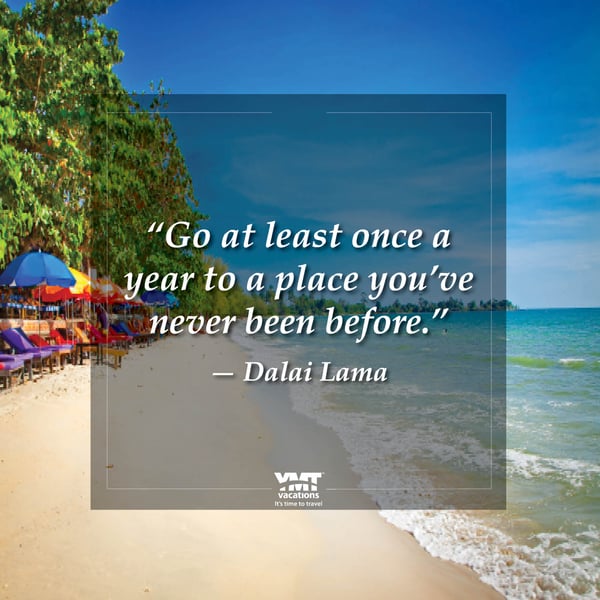 "Traveling – it leaves you speechless, then turns you into a storyteller." – Ibn Battuta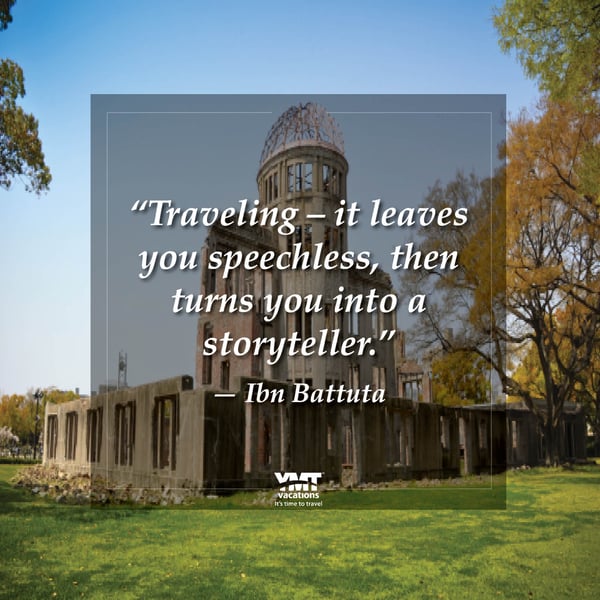 "A journey of a thousand miles begins with a single step." – Lao Tzu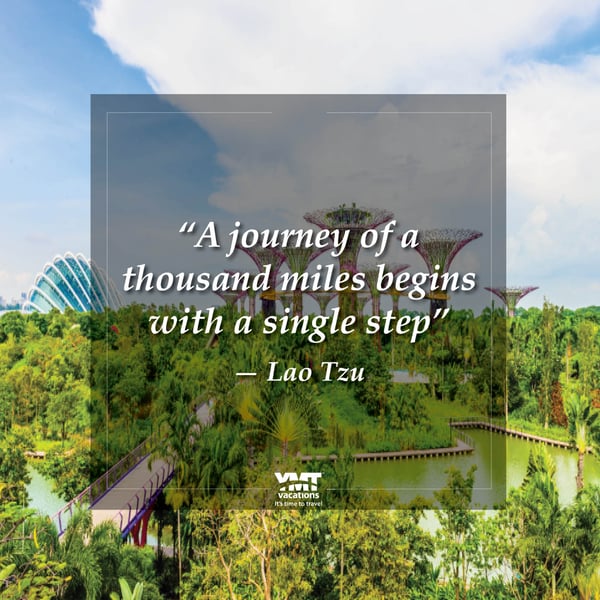 "Remember that happiness is a way of travel – not a destination." -Roy M. Goodman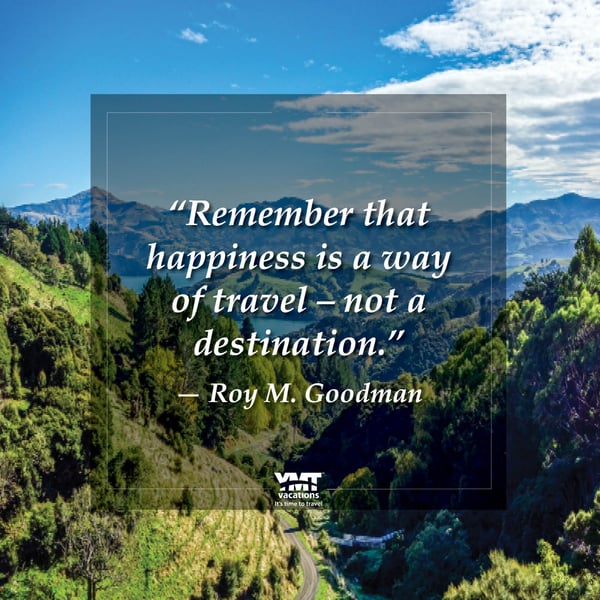 "I see my path, but I don't know where it leads. Not knowing where I'm going is what inspires me to travel it." – Rosalia de Castro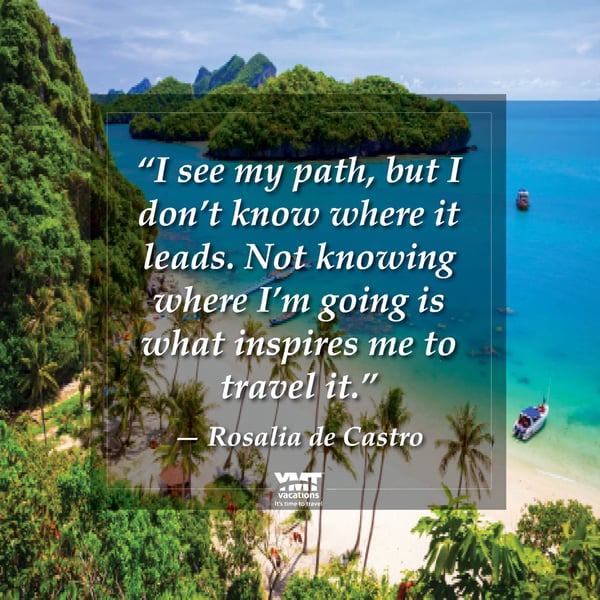 Short Travel Quotes
These quotes distill the power of a travel quote, but with the brevity of a classic tweet (140 characters).
"Travel is the only thing that makes you richer." -- Anonymous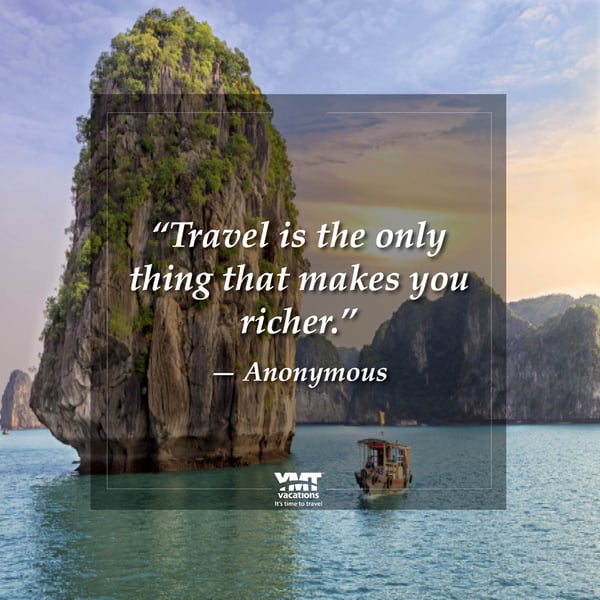 "A traveler without observation is a bird without wings." — Moslih Eddin Saadi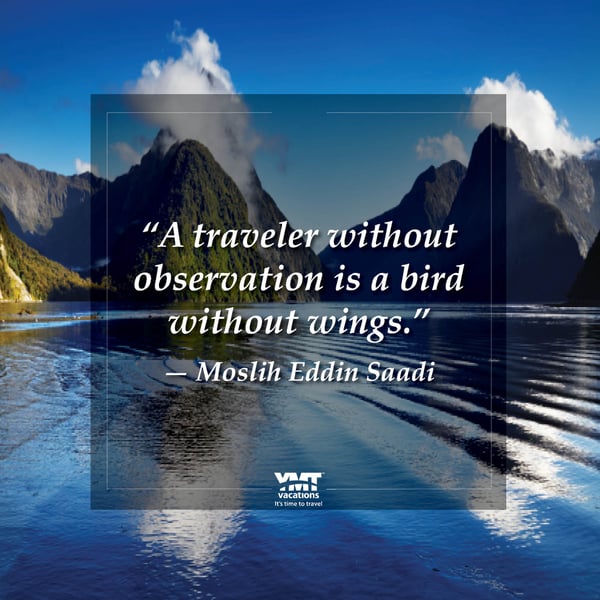 "The journey not the arrival matters." – T.S. Eliot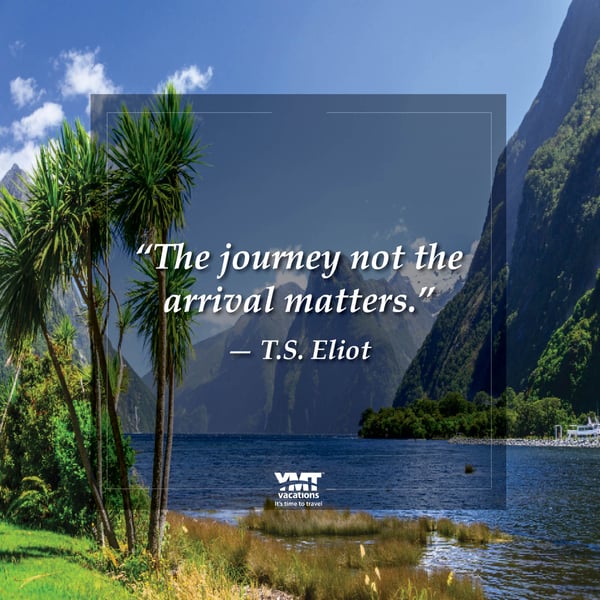 "Adventure is worthwhile." – Aristotle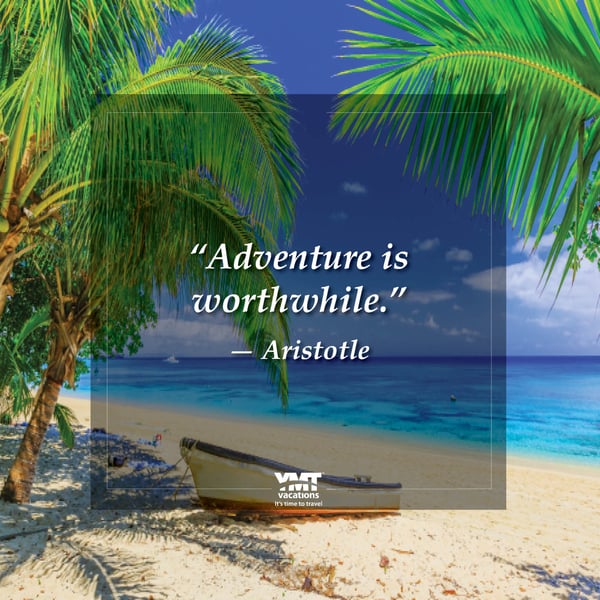 "Jobs fill your pocket, but adventures fill your soul." – Jamie Lyn Beatty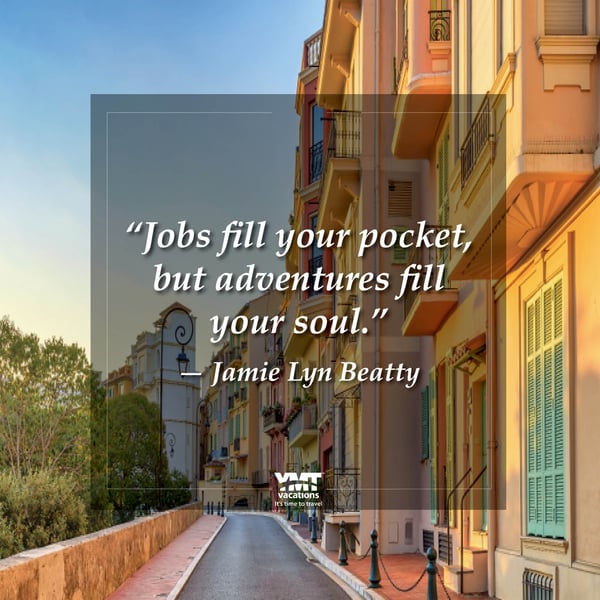 "Travel far enough, you meet yourself." – David Mitchell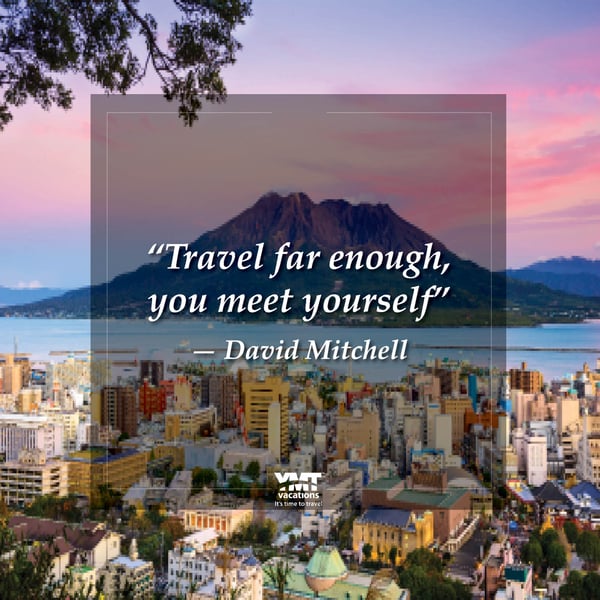 "To Travel is to Live." – Hans Christian Andersen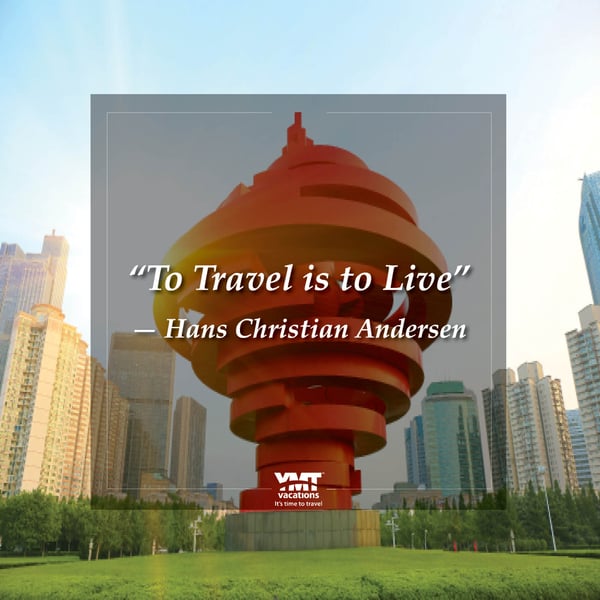 Funny Quotes
Sometimes humor is the best way to get our point across. Great travel equals good times all around. These light-hearted and clever quips help us focus on the importance of traveling.
"Travel is the frivolous part of serious lives, and the serious part of frivolous ones." – Anne Sophie Swetchine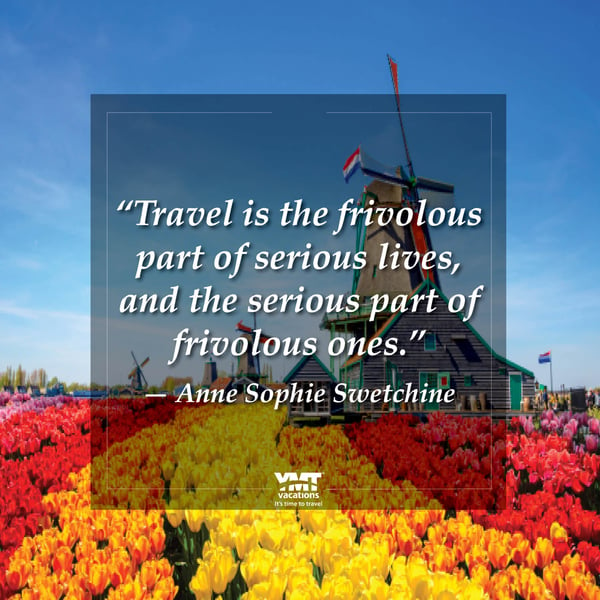 "A great way to learn about your country is to leave it." – Henry Rollins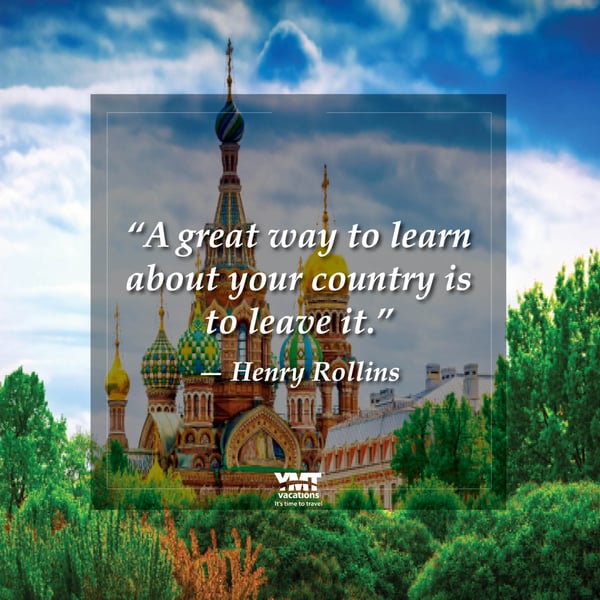 "I haven't been everywhere, but it's on my list." – Susan Sontag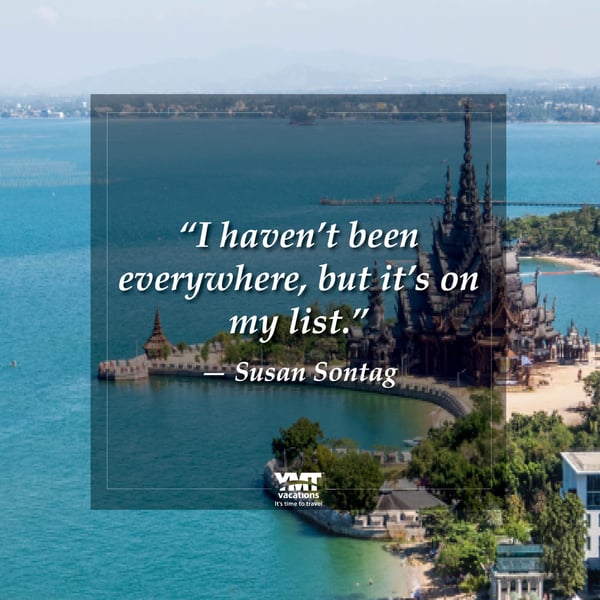 "Half the fun of the travel is the esthetic of lostness." – Ray Bradbury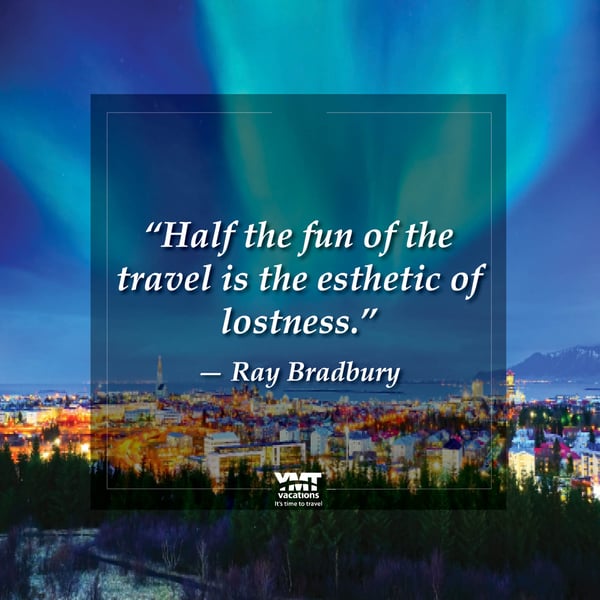 Quotes from Famous Authors
A great journey is best measured with reflection. And no one can reflect on and articulate the importance of travel better than literary masters.
"Two roads diverged in a wood, and I — I took the one less traveled by, and that has made all the difference." – Robert Frost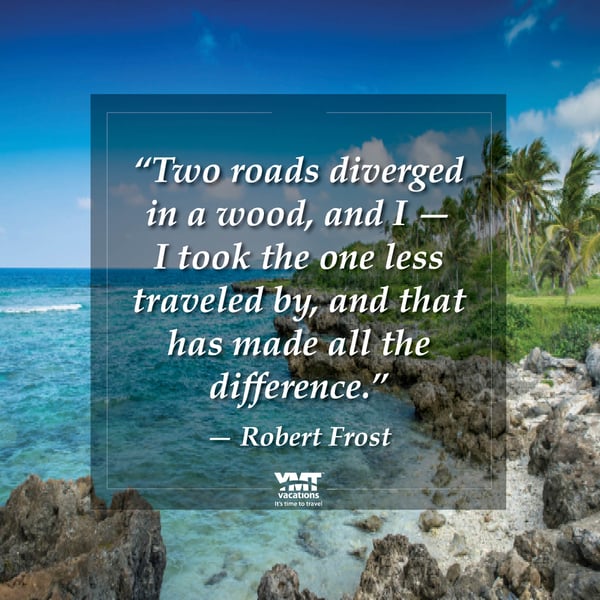 "A journey is like marriage. The certain way to be wrong is to think you control it." – John Steinbeck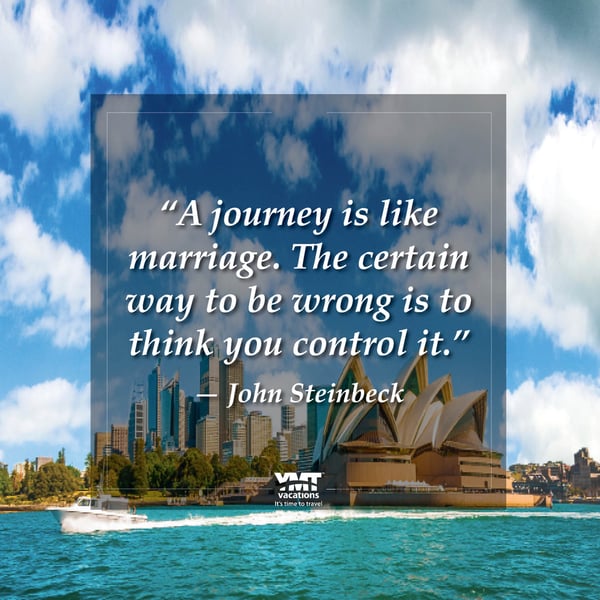 "There was nowhere to go but everywhere, so just keep on rolling under the stars." – Jack Kerouac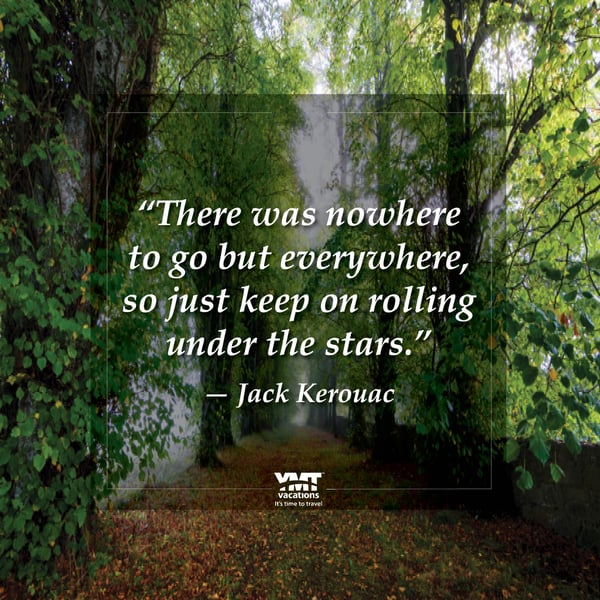 "Make voyages! Attempt them… there's nothing else." – Tennessee Williams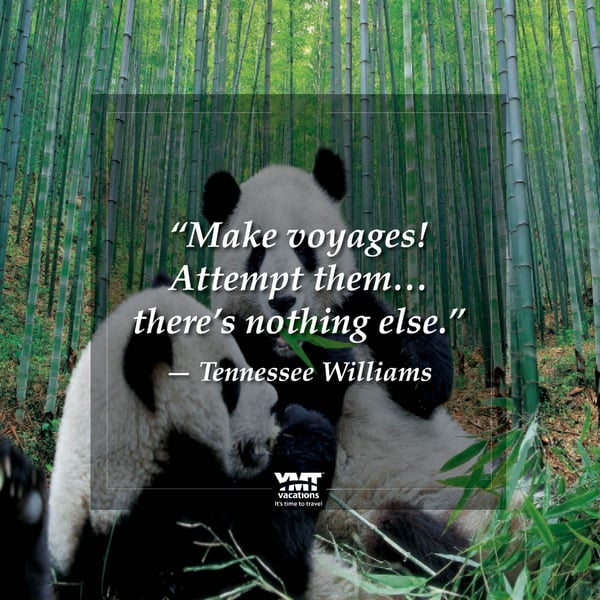 Best Quotes
Here's a selection of some of our favorite travel quotes.
"One's destination is never a place, but a new way of seeing things." – Henry Miller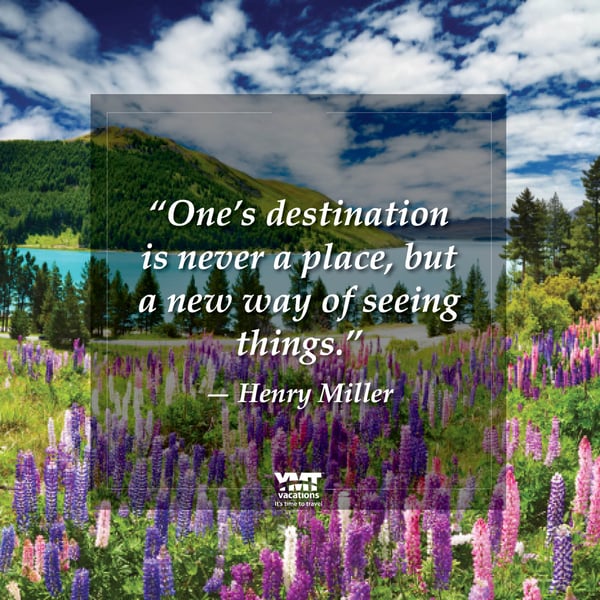 "Travel doesn't become adventure until you leave yourself behind." – Marty Rubin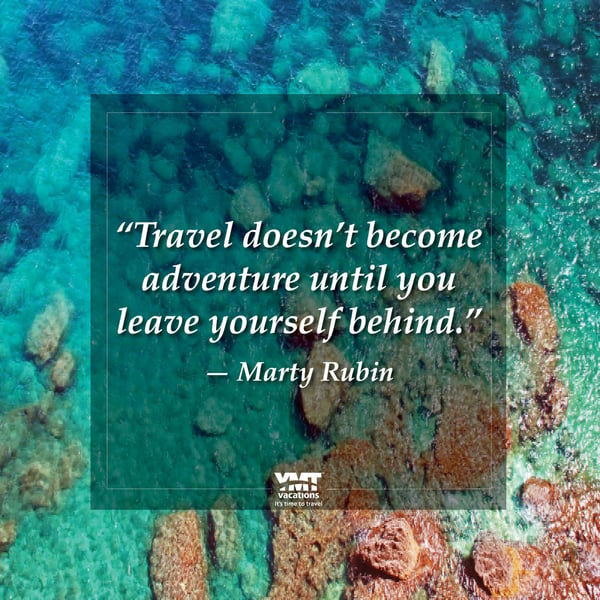 "Wherever you go becomes a part of you somehow." – Anita Desai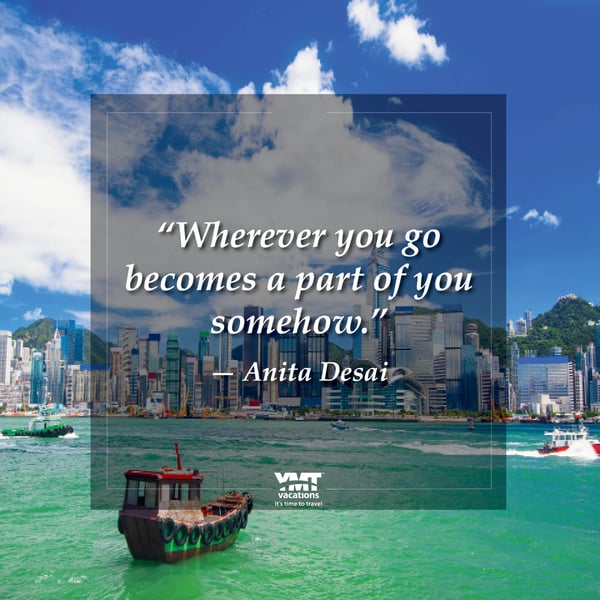 "Live your life by a compass not a clock." – Stephen Covey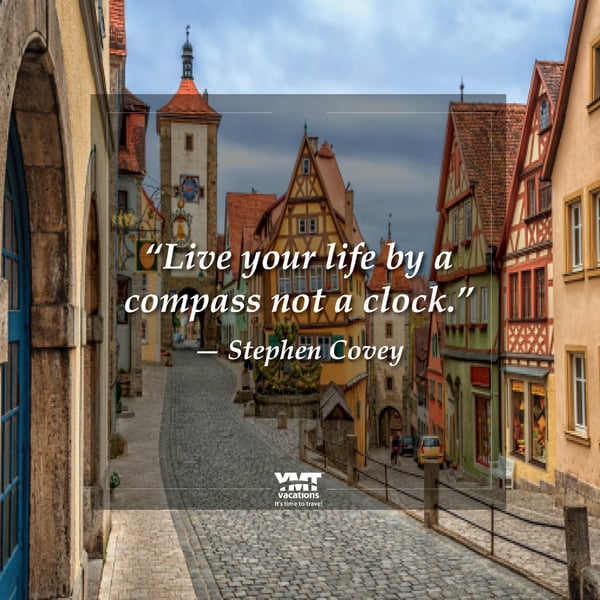 A Goal Without a Plan Is Just a Dream
These famous quotes inspire the mind, and make us remember what matters in life. There's no reason to put off that dream vacation any longer. If you don't book that trip now, it's just a dream. Make a plan to see that destination on your bucket list, and book a trip with YMT Vacations.
---