---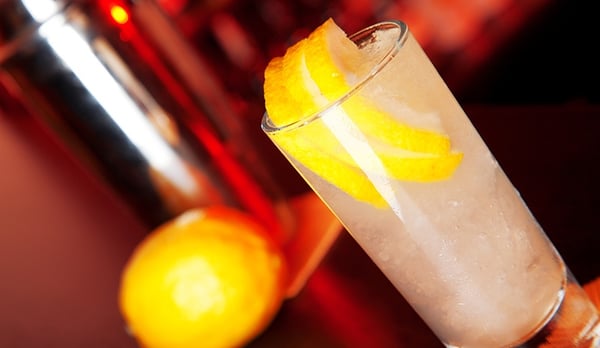 "This frozen daiquiri, so well beaten as it is, looks like the sea where the wave falls away from the bow of a ship when she is doing thirty knots." - Ernest Hemingway, Islands in the Stream
---
Last summer a dozen bartenders from Cuba and the United States came together to toast the life of one of their own. Constantino Ribalaiqua, who died in 1953, was a close friend and a heavy pour for author Ernest Hemingway during the 21 years he lived in Cuba. Behind his perch at the legendary Floridita bar, Constante immortalized the daiquiri and made it one of the world's most beloved libations.
Originally named for a beach near Santiago de Cuba, the drink was supposedly invented by an American mining engineer during the Spanish-American War. Once the sauce of pirates and sailors, the drink rose to popularity during World War II but flourished with FDR's Good Neighbor policy which allowed the US to trade with Latin America, Cuba, and the Caribbean -- opening the door to imported rum. The daiquiri, which was once snubbed by Americans, became quite fashionable -- especially when it was known to be a favorite of Hemingway and President John F. Kennedy.
While the traditional daiquiri calls for shaved ice, a teaspoon of sugar, the juice of two limes, and two or three ounces of white rum mixed in a shaker, it was the concoction that Constante served Hemingway that became the island's most famous recipe. A Hemingway daiquiri, or a papa doble, is still the drink of choice at the two-hundred-year-old Floridita bar. Here is the recipe for the double cocktail that Ernest would order up night after blurry-eyed night:
Papa Doble
Two and a half jiggers of white rum
Juice of two limes
Half a grapefruit
6 drops of maraschino liqueur
Thoroughly shaken with shaved ice and poured into a chilled glass
---
You can order up one of Papa's favorite drinks, plop down on his old stool, and take a selfie with a life-size bronze statue of the author when you visit the Floridita on YMT Vacations' All Inclusive Colors of Cuba Cruise. This 10-day adventure begins in Montego Bay, Jamaica before setting sail for four Cuban ports of call. The People to People program features a rare look at Cuban culture, history and cuisine. To join this unforgettable land and cruise excursion, call your travel agent or YMT Vacations at 1-888-756-9072.
---