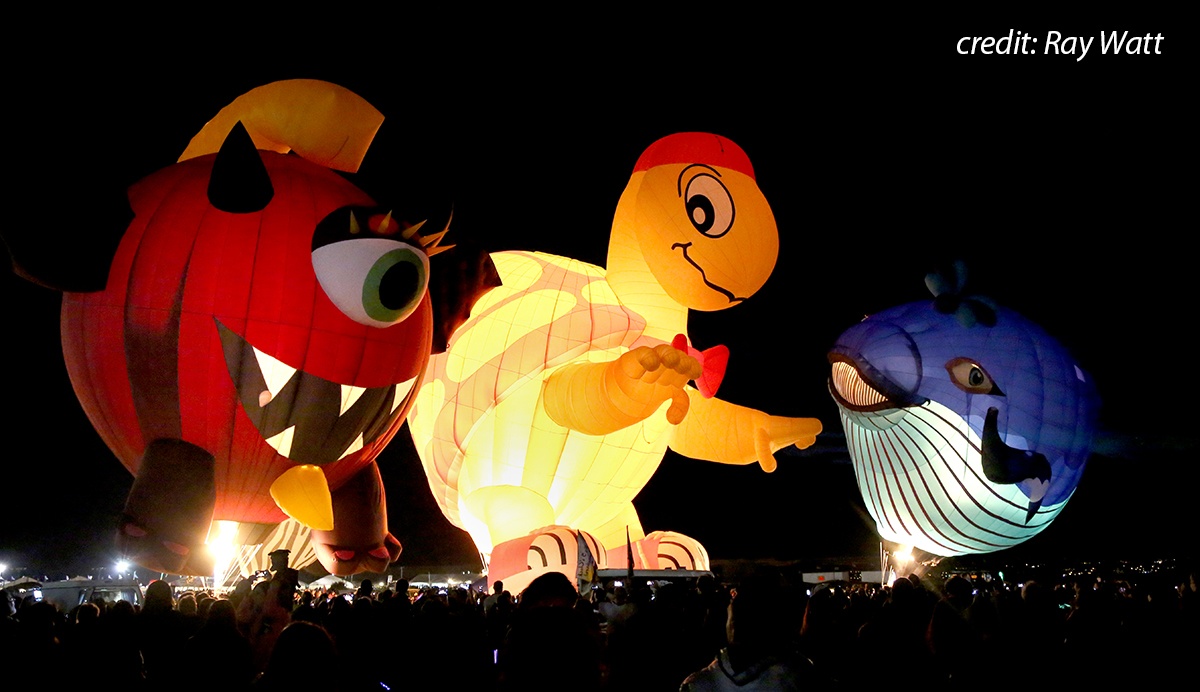 At the shout of "all burns," hundreds of pilots fire-up their burners in unison. The call signals the exact moment the scores of hot air balloons are to inflate, lighting themselves from within with bright yellow flames. The glowing "ornaments" are secured so they hover just off the ground like floating Chinese lanterns, brightening the night and illuminating themselves and each other from below like a kid with a flashlight telling stories around a campfire. Talk about a bucket-list experience!
---
Fiesta Glow is the original night glow event. Invented in Albuquerque in 1979, it was first introduced that Christmas Eve as a way to thank local residents for supporting and fostering Albuquerque's balloon community. Since then, the tradition has popped up all over the world. But the Fiesta's balloon glows are still arguably the world's largest, and most visitors agree that these events provide the most spectacular moments of the entire Balloon Fiesta.
You can experience this bucket list event on YMT Vacations' Albuquerque Balloon Fiesta & Southwestern Tour. You'll also experience White Sands National Monument and the mystery of Roswell, the limestone landscape of Carlsbad Caverns and the rich art scene of Santa Fe. For information, or to make reservations for this 10-day journey, contact your travel professional or call YMT Vacations at 888-978-7406.