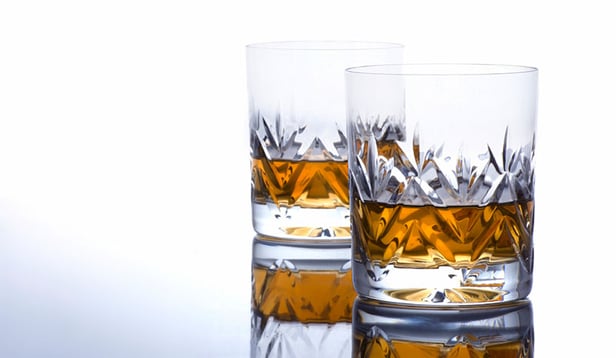 Made in the Volunteer State from generation's old mash bills, or recipes, Tennessee whiskey is the result of corn filtered through sugar-maple charcoal aged in new, charred oak barrels. Located in the heart of a "dry country," Jack Daniel's is the oldest-working distillery in the nation and the legacy of the small town of Lynchburg. Carefully crafted from water pulled from an ancient iron-free spring, Jack's whiskey is pure honey-colored magic. Whether you're sipping at home or on a distillery tour of your own, here are the how-to tips you'll need to know for a whiskey tasting:

---
Above all else, sip slowly. This allows you to use as many of your senses as possible to fully appreciate the flavor
The proper whiskey glass should be wide at the base and narrow up top to trap the aromas.
First, observe the color, which is determined by the barrels in which the malt has aged and the length of the aging process.
Next, give it a sniff immediately after pouring. Then, add just a dash of water to further release the fragrances.
Finally, take a sip. See how much fullness, heat or weight the whiskey has. Then enjoy a second sip to focus on the sweetness, dryness or viscosity. Lastly, notice how long the sensations of your tasting last in the back of your nose and on your tastebuds.
Your Jack Daniels Tour is more than just a tasting, so be prepared for the whole experience:
Make sure to take some time to explore the quaint town of Lynchburg.
Check the website for the tour that interests you; there are five to choose from.
Be prepared to walk, a lot. Wear comfortable shoes.
Make plans to ship a bottle or two home to enjoy later.
---
You can explore the history, legend and legacy of Jack Daniels and his whiskey on the YMT Vacations' Southern Music & Dixieland Tour. Join up and grab yourself a heapin' helpin' of great food, southern hospitality and the unique Dixie sounds of New Orleans, Atlanta, Mobile, Memphis and Nashville. To make your plans to join this trip, call your travel consultant or YMT Vacations at 1-888-756-9072.
---