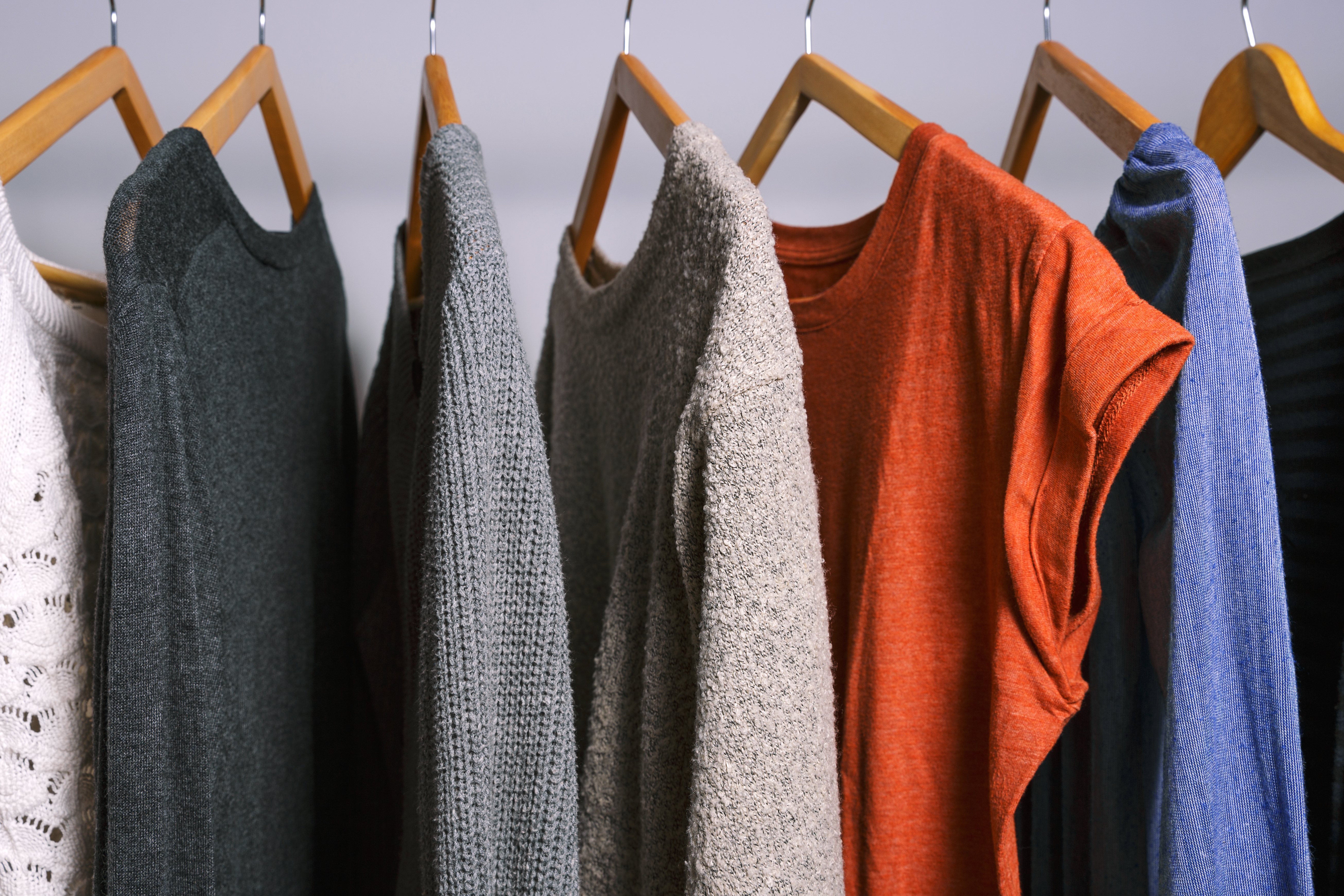 A capsule wardrobe is a minimalist set of clothing. The concept was designed to help people downsize and simplify their lives. Creating a capsule wardrobe for vacations helps you travel light—in some cases you'll be able to pack everything you need in a roll-on carry-on bag and small backpack.
Things to Consider While Designing a Capsule Wardrobe
What goes into your travel capsule wardrobe depends in part on where you're going and what you'll be doing: you need different clothing in the mountains than at the beach, for instance. Take your destination and planned activities into account as you pack.
Whenever possible, choose multipurpose items for your wardrobe. A long-sleeved T-shirt can be worn alone or layered under a vest for extra warmth. Casual pants can be combined with a sweater for outdoor activities, then worn with a shirt and tie for evening meals.
Pick a color scheme for your travel wardrobe, so items can be easily mixed and matched. Choosing a neutral color scheme with one or two accent colors is ideal.
Packing Capsule Wardrobe Items
To get your entire wardrobe into a carry-on bag you need to make maximum use of the bag's space. Roll clothing instead of folding—not only will the clothing take up less space, it'll wrinkle less during travel. Small items like socks and underwear can be used in small corners or stuffed into a hat to help it keep its shape.
Remember, you won't have to pack everything—you'll be wearing some items in your capsule wardrobe as you travel, further reducing what you need to store in your carry-on.
In your small backpack, add an extra layer of clothing, and use the backpack for your phone, mobile device, glasses, snacks, pens, books, and other items you'll want easy access to during your trip.
A Sample Capsule Wardrobe for Women
1 windproof, waterproof rain jacket
1 cardigan for cool evenings
1 down-filled vest for layering
1 long-sleeved t-shirt
1 active tank top or short-sleeved shirt
1 pair of dark denim pants (denim doesn't show dirt easily)
1 pair of pants for activewear
1 nice dress for evening meals
1 scarf or shawl
swimsuit
underwear
sleepwear
socks
sunglasses
1 pair of athletic shoes or light hiking boots
1 pair of dress shoes
1 sun hat (or beanie for cold climates)
A Sample Capsule Wardrobe for Men
1 light windproof, waterproof rain jacket
1 waterproof shell jacket
1 sweater
1 flannel shirt
1-2 t-shirts
1 pair of casual pants
1 pair of jogging pants (nice and comfy for long flights and chilly weather)
1 pair of shorts
sunhat or beanie
1 pair of athletic shoes or light hiking boots
1 shirt for evening wear
1 pair of pajamas
tie
belt
socks
underwear
sunglasses
Packing light allows you to enjoy your trip without the hassle of transporting large pieces of luggage. If you're traveling by plane and your capsule wardrobe fits into your carry-on bag, you don't have to worry about baggage handlers misplacing or damaging your luggage en route to your destination. So pack light, pack smart, and have fun out there!