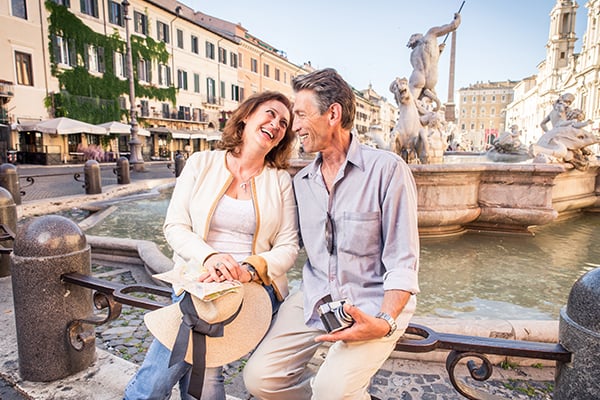 Planning a vacation is many people's favorite part of travel. Unfortunately, it can oftentimes be met with long-standing travel myths that can dim the excitement of an upcoming adventure. Instead of building anticipation, these misconceptions can add unnecessary stress that can get in the way of preparing for a great vacation. We are here to debunk 10 common travel myths so you can confidently plan the next trip of your dreams.
1. The airport is the best place to convert currency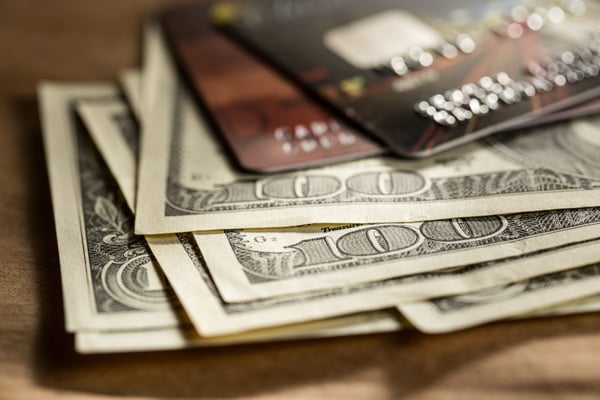 This travel myth can cost you—literally. Despite claims of being "no cost," the fact is that airport exchange rates include fees, and you'll often get a bad exchange rate.
Some things you can do instead:
Prior to your trip

Ensure your bank reimburses ATM fees and confirm your credit card has zero international transaction fees.

If you want to have foreign currency when you land in your destination, you can visit your local bank to get it, just note there may be a small cost for this (but it will be better than what you get at the airport).

When you arrive in your destination

Use an ATM to get local currency. Tip: Always decline the currency conversion rate that is offered because it includes a commission.
Use your credit card, especially if there are no transaction fees.
We explain four ways to carry cash while traveling on our blog.
2. Travel insurance is unnecessary
"Do I need travel insurance?" is a common question we get, and our answer is yes!
Travel insurance is a relatively low cost and hassle-free way to protect yourself if something occurs before or during your trip.
Despite planning ahead, the unexpected can upend even the most well-designed vacations. By purchasing travel insurance, you may be covered if something happens and you need to cancel your trip at the last minute or change your return plans. Most travel insurance policies have a list of "covered reasons" that allow you to be excused or refunded for sudden changes; these can range from travel delays due to weather or medical issues. If your reason for a last-minute cancelation falls under one of the covered reasons, you can be reimbursed for trip costs like transportation expenses, hotel stays, meals, and even medical care.
We break down the basics of travel insurance as well as its many benefits here.
3. English is spoken everywhere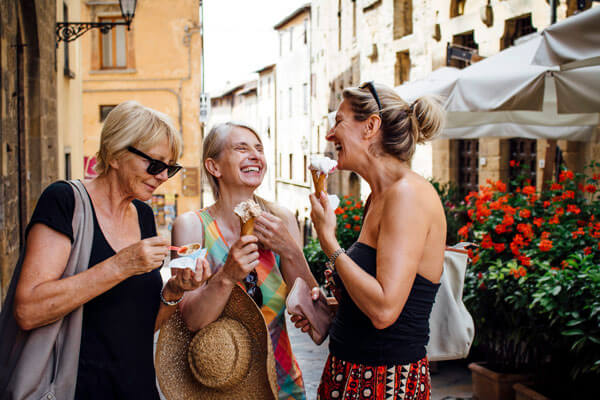 To presume everyone you encounter on your travels will speak English is not only false, but keeps you from getting the most out of your trip. Traveling to new countries provides priceless experiences, including exposure to different cultures, traditions, people, and ways of life. By not familiarizing yourself with the local language, you miss the opportunity to truly immerse yourself in the travel location and with the locals.
While English is commonly spoken in most European countries, understanding the basics of local languages is never a bad idea and always appreciated by locals. If you are traveling to a country that speaks another language like Germany, France, or Portugal, learning a few basic phrases like "hello," "goodbye," "please," and "thank you" are key to making lasting connections with the places and people you visit.
If you are bound for an English-speaking destination like Hawaii, New Zealand, or London, knowing some slang words and phrases can help ensure you have a rich and fun experience.
4. Booking vacations years in advance is the only way to get a good deal
Although you may have imagined your dream vacation for years, you don't need to book it years in advance to get a great deal. While there can be financial advantages to planning your vacation a year or more in advance, it's not the only way to get a great deal on an amazing vacation.
If you are more of a spontaneous, last-minute planner, then you're in luck! Many airlines, hotels, and tour operators are known to have last-minute travel deals for flights and vacation packages that are quickly approaching. If you can be flexible on dates and destinations, it's likely that you can get a great last-minute deal.
5. Guidebooks Know Best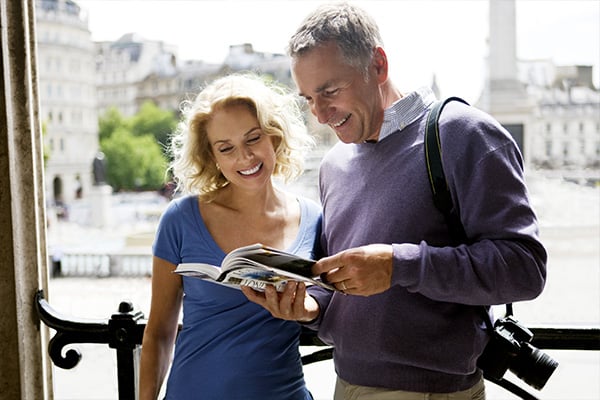 In the age of the Internet, guidebooks are quickly out of date and may be written by someone with completely different interests than you. Not only are the books overpriced, but they are cumbersome to pack in your luggage and carry around with you when you're out visiting sites.
Instead, we suggest exploring online resources like travel blogs. The Internet is full of travelers eager to tell you about their experiences and share tips on making life-long memories. Whether you're new to travel or have a very niche interest, you are bound to find someone who has trip advice that is perfect for your needs.
When you are in your destination, tour directors on guided tours are an incredible travel resource. It is quite literally their job to have the inside scoop on the city's best sites, historical facts, and more! Fellow tourists can also have some terrific insights. They may tell you about a must-see place or a can't-miss restaurant you might not have hear about otherwise.
We also recommend connecting with locals. From shop keepers to the person in line next to you at the café, everyone you meet can be a fantastic and knowledgeable resource who can help make your trip more immersive, rich, and unforgettable!
6. Street food can cause illness
Eating local cuisine when traveling somewhere new is one of the best ways to connect to an area's culture, history, and people. Plus, it's typically fast, inexpensive, and you can watch it being made—three great features for travelers!
When it comes to the myth about street food causing illness, the truth is that the same can be said for high-end restaurants and fast-food joints. What's important is to know what to look for when choosing a place to eat in a new city, country, or region.
Here are some quick tips to help you pick local street food:
Prior to your trip, research popular street food areas in the city you will be visiting.

When you're in your destination, ask locals their favorite street food cart.

Follow the crowds! Busy spots are popular for a reason.

Pick items that are cooked in a pan or deep fryer.

Choose carts where you can watch your food be made. Don't grab pre-made meals.
7. Solo travel is dangerous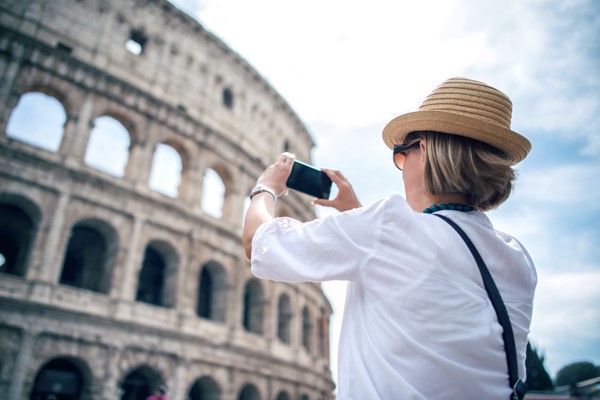 This is likely one of the most common myths about traveling. In reality, traveling by yourself can be quite rewarding. Traveling alone allows you to get outside of your comfort zone and is an opportunity to learn more about yourself, try new things, and meet new people. While it is always a good idea to use safe travel precautions like being aware of your surroundings and keeping valuables tucked away, solo travel doesn't have to be scary.
Even better: you can get the best of both worlds on a guided vacation, where you can experience the joy of a solo adventure while still being surrounded by other travelers. Guided vacations allow you to enjoy the thrill of solo travel with the security of a knowledgeable tour director who will handle all the details of your trip. Plus, you'll get to make new friendships with like-minded travelers along the way.
8. Big tourist attractions are over-rated
This myth is very much in the eye of the traveler. Most major attractions are popular for a reason—they may hold historical significance, architectural or artistic value, or be culturally important.
Whether or not a site is worthy of a visit relies on what matters to you on your trip. Do you want to follow in the footsteps of historical figures? Do you want to depart the beaten path for less-visited locales? There is no wrong answer. Consider what makes you most excited to travel to a destination—the grand monuments, the food, the scenic surroundings, and so on. That will help guide you in whether or not the "big tourist attractions" will be overrated for you.
9. Travel is only for the young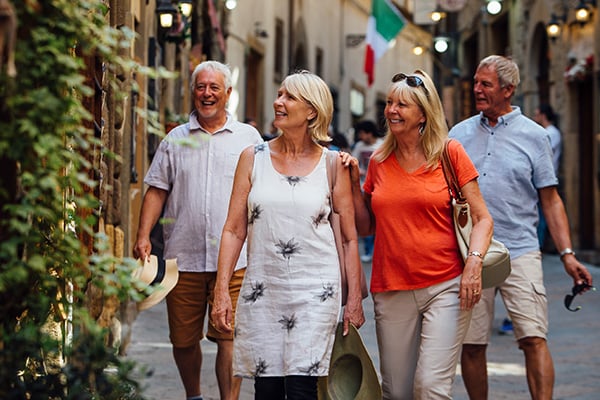 The saying goes that "age is just a number," but this travel myth would have you believe otherwise. The truth that your physical and mental fitness have a much stronger impact than just your age.
Travel can be a very physical activity: carrying luggage, walking throughout the day, climbing stairs… and yet at the same time, it can also be relaxing. It very much depends on how you plan to spend your holiday and how active or leisurely you want it to be.
The bottom line: Don't let age keep you from your next trip!
10. Traveling is too expensive
No matter your budget, an unforgettable vacation is waiting for you! Most of the world's top travel destinations have a wide range of hotel options, low-cost public transportation, and attractions and activities that visitors can enjoy for free.
When it comes to planning your vacation, countless websites and apps are designed with the specific purpose to save you money on travel. Many of these services scan all available flights, accommodations, and car rental deals and bundle them together to give you an even better rate.
Guided vacations are another fantastic way to get unforgettable experiences and high-quality accommodations at a more affordable price. Plus, transportation around the destination is included, which can save you money (and stress)!
Take your dream trip with YMT Vacations
Now that we've cleared up 10 of the most common travel myths, it's time to start planning your bucket list vacation! Make your travel dreams a reality with unforgettable vacation packages to Europe, Asia, Africa, Australia, and the Americas. To make your arrangements, book online at ymtvacations.com or call 1-888-756-9072.