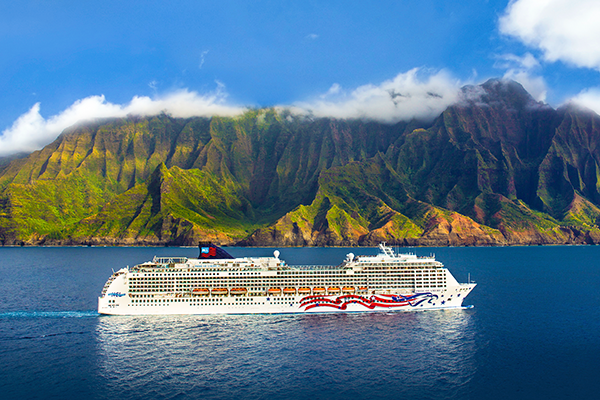 Hawaii makes us think of sun-drenched beaches, swaying palm trees, lush forests, and the "aloha" spirit. From whale watching on Maui's signature Kaanapali Beach to visiting Pearl Harbor on Oahu, Hawaii offers everything you could want in a tropical getaway. To make traveling between its islands easier, many opt for a Hawaii island cruise. Here is why you should consider it too.
Visit All Four Main Islands with Ease
Cruising offers a no-hassle, stress-free (and fun) way of seeing Hawaii, especially if it is your first visit to The Aloha State. For many, Hawaii is a once-in-a-lifetime trip, and cruising allows you to easily explore all four islands. You will have plenty of time at each port to get out and see the sights.
By taking a Hawaiian cruise, you will maximize your time on each island and get to see and do more. Plus, cruising from one island to the next provides fantastic ocean views and allows you to relax, unwind, and enjoy some downtime between excursions. You may even see a pod of dolphins during your journey.
Taking an inter-island flight can be a costly and time-consuming endeavor. A Hawaiian cruise lets you forego that added expense, as well as the trouble of finding and booking flights. A cruise also helps you discover which island you love most. Then if you plan another Hawaiian vacation, you'll know which destinations you'll want to visit again.
Discover Hawaii's Must-Sees and Must-Dos
There is so much to see and do on Hawaii's four main islands. Trying to figure it all out on your own can be overwhelming. Cruises and tours provide itinerary stops and optional activities on each island to make planning easy. Whether you're joining an activity or exploring on your own, here are our must-see sites on each island.
Oahu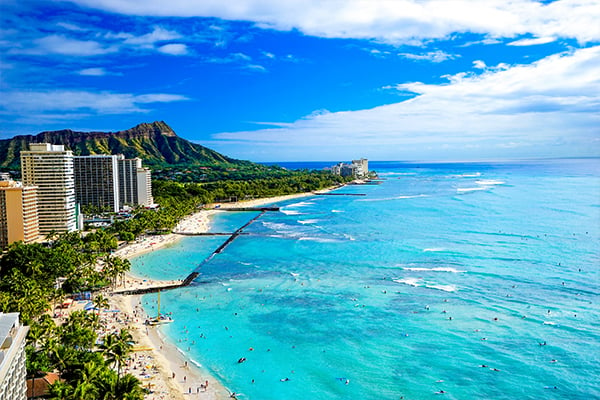 Oahu is home to Honolulu, the state capital of Hawaii. Learn about the history of Pearl Harbor and tour the Pearl Harbor Visitor Center. Visit Waikiki Beach, or stop by the National Cemetery of the Pacific in Punchbowl Crater. Oahu offers the perfect setting to experience a real, traditional Hawaiian luau on the beach.
Maui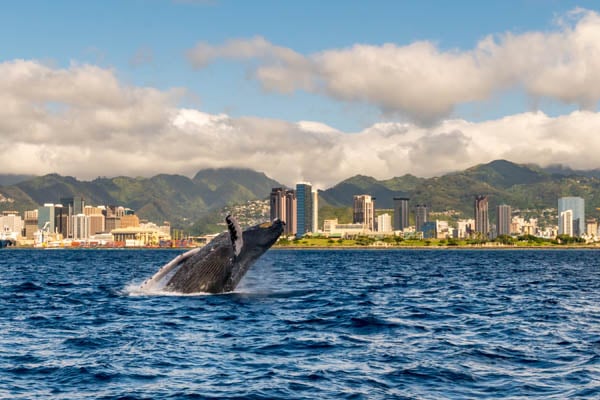 Maui is the second-largest island in Hawaii and is known as the Valley Isle. Here you will find thousands of stunning waterfalls and pools, miles of shoreline, and beautiful beaches. Venture to Lahaina, an old whaling village full of charm and character. And from December through March, you can often see whales offshore from the beaches of Kaanapali.
Hawaii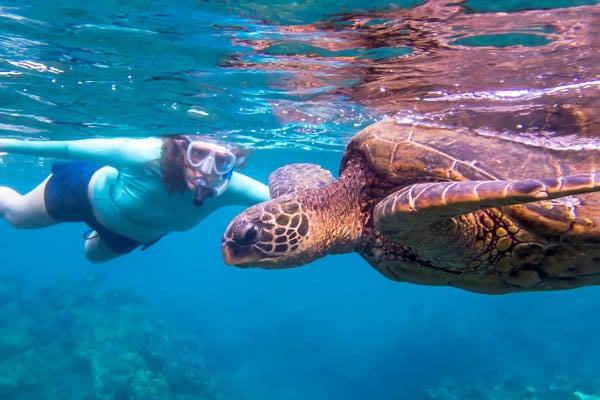 Also known as "The Big Island," Hawaii offers a lovely mixture of historical attractions, tropical gardens, and breathtaking waterfalls. Discover the "Gold Coast" of Kona, where adventure awaits. Ride in a horse-drawn carriage or glass-bottom boat, go snorkeling, or explore one of their famous coffee plantations.
Kauai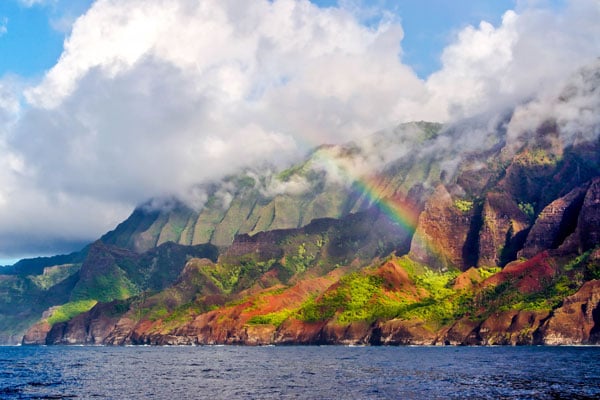 The "Garden Island" offers peace and tranquility. Take in a sunset off the Na Pali Coast. This dramatic geological region is where many Hollywood movies have been filmed. Move your adventure to the air with a helicopter tour over canyons, cliffs, and waterfalls. Marvel at the panoramic views of deep valley gorges over Waimea Canyon, known as "The Grand Canyon of the Pacific."
Visit the Hawaiian Islands on a Cruise with YMT Vacations
Start planning your Hawaiian getaway today with YMT Vacations. Our Hawaiian Islands Cruise & Tour takes you to all four main islands to enjoy beaches, entertainment, restaurants, and activities. By booking a cruise with YMT, you will not have to worry about the hassle of getting from one island to the next. We take care of that for you. Call your travel consultant or YMT Vacations at 1-888-756-9072 to get started.