---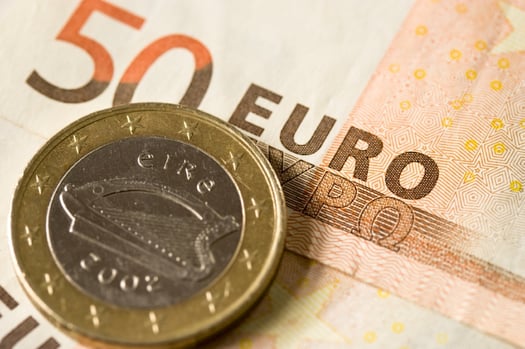 Separated by just 100 miles, Belfast and Dublin are, in fact, in two different countries. The former is the capital of Northern Ireland, a part of the United Kingdom, while the latter is the capital of the Republic of Ireland, also referred to simply as Ireland. As such, there are a few tips to keep in mind when traveling between these two destinations:
1. Things to see en route: The east coast of Ireland is rich in historical and cultural sites that make for an interesting journey. Keep your eyes peeled as you travel the countryside.
2. Currency matters: Since the cities are in separate countries they have entirely different currencies. Northern Ireland uses the British pound while the Republic of Ireland is part of the EU. Even though some shops along the border areas in Northern Ireland accept Euros, it's best to exchange currency prior to visiting or plan to use your credit card instead. One note of caution, try to avoid being stuck with leftover bank notes in Belfast since they are not accepted in the rest of the United Kingdom and are difficult to change at banks back home.
3. Passport required: When traveling between Dublin and Belfast, you are required to show a passport so make sure to have yours handy.
4. The speed of things: In Northern Ireland speed limits are indicated in miles per hour while in the Republic of Ireland you'll find them in kilometers.
5. Distinct shopping. Look out for a number of British stores and shops in Belfast that are not found in Dublin. You'll also notice that Northern Ireland tends to be inclined more toward British culture.
You can explore Ireland and Northern Ireland on a YMT Vacations escorted tour. Choose from our Best of Ireland itinerary or continue the adventure with a combined journey to Ireland and Scotland — one of the best European tours in travel. To make your arrangements, call your travel agent or 1-800-816-9752.
---