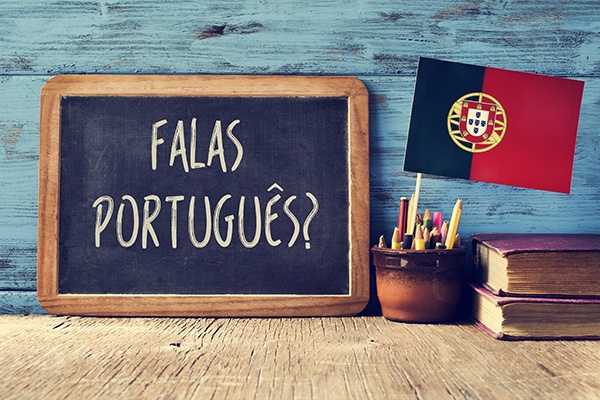 When we think of great European vacations, our thoughts often turn to France, Italy and Great Britain. And while these are certainly exciting travel options, don't forget one of the hottest destinations in Europe: Portugal. Recently named Travel + Leisure's Destination of the Year, Portugal is perhaps the best overall value among all the countries in the eurozone. And thanks to its vibrant cultural and thriving artistic and culinary scenes, this historic spot on the Iberian Peninsula is having quite a moment. To make the most of your travels there, plan to master some basic Portuguese sayings:
Bom dia/Boa tarde/Boa noite—Good morning/Good afternoon/Good night
Olá—Hello
Com licença—Excuse me. This phrase is used when you are out walking and would like to pass by. While Portugal is far less crowded than other European hotspots, crowds still gather at popular sightseeing spots, so be friendly and polite.
Onde fica a casa de banho?—Where is the bathroom? An essential phrase to know!
Vai mais uma?—One more?.
Fala inlgês?—Do you speak English?
Está tudo fixe!—Everything is good! This is a great way to communicate to your server or bartender that you are pleased with the service.
Obrigado/a—Thank you. This show of appreciation should be said with the "o" at the end for a man and an "a" for a woman.
Viva! Saúde!—When toasting your good fortune, "Cheers! To good health!" is all you'll need to know.
A que horas abre/fecha?—"What time do you open/close" is an essential phrase for eager shoppers and hungry diners.
Quanto custa?—How much is it?
Senhor—Sir
Senhora—Madam
Sim - Yes
Não—No
Por Favor—Please
De nada—You're welcome.
Desculpe—I'm sorry.
É uma emergência—It's an emergency.
A conta por favor—The bill, please.
You can practice your Portuguese on one of four YMT Vacations European land and cruise tours. For more information, or to make your plans to join us in Portugal, call your travel consultant or YMT Vacations at 1-888-756-9072.