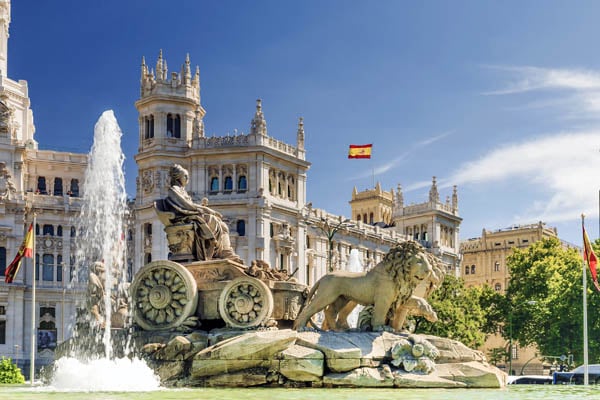 Many people in Spain speak English, but that doesn't mean visitors couldn't benefit from speaking a little Español themselves. Learning Spanish, and practicing it on your vacation, is a great way to stretch your mind and build special memories. Not to mention, these basic Spanish words and Spanish travel phrases are great to know in case you need help from someone who doesn't speak English.
Spanish is considered a romance language, which means it started as an offshoot of Latin. It was born in Spain, then spread throughout the world via exploration and conquest. It is now the dominant language in Spain, throughout Central and South America, and in parts of Africa. There are an estimated half billion native Spanish speakers, making it the second most common native tongue in the world.
Spanish spoken in Spain is the most formal version of the language. Called the Castilian dialect, it is the purest version of the language. With its neutral, clear accent, Castilian is the easiest version of Spanish to understand. Much like the English spoken in the UK versus the United States or Australia, it is the closest to the original form of the language.
Basic Spanish Words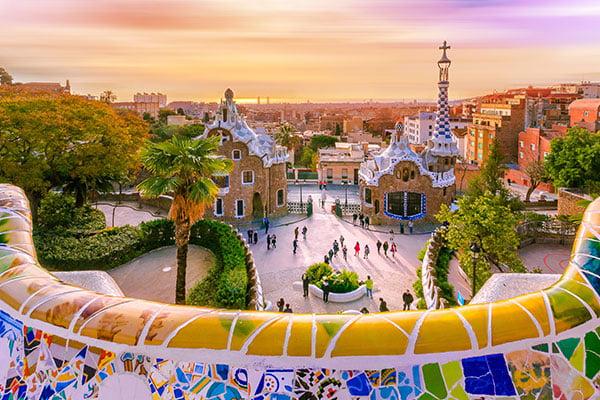 When in Spain, it is good to know a few of the most basic Spanish words:
Hola = Hello
Adiós = Goodbye
Por favor = Please
Gracias = Thank you
Lo siento = Sorry
Sí = Yes
No = No
¿Quién? = Who?
¿Qué? = What?
¿Por qué? = Why?
¿Dónde? = Where?
Felicidad = Happiness
Gato = Cat
Perro = Dog
Caliente = Hot
Fria = Cold
Hoy = Today
Mañana = Tomorrow
Familia = Family
Amigo = Friend
Common Spanish Phrases for Travel
Here are a few essential phrases to help you get around:
¡Es delicioso! = It is delicious!
Me llamo… = My name is…
Mucho gusto = Nice to meet you
¿Cuánto cuesta? = How much is this?
¿Dónde está el baño? = Where's the bathroom?
Me puede ayudar, por favor = Can you help me, please?
¿A dónde deberíamos ir a comer? = Where should we go to eat?
¡Salud! = Cheers!
Buen provecho = Bon appetit
Necesito ir a… = I need to go to…
¿Como llego hasta ahí? = How do I get there?
No entiendo = I don't understand
Spanish Slang
If you want to feel like a local, these slang terms are a great start:
Venga = Come on!
No pasa nada = No worries
No me digas = You don't say?
¡Vamo! = Let's go!
Friki = Weird
Visit Spain with YMT Vacations
Spain is a bucket list destination for many reasons. From its dazzling scenery to its colorful customs to its robust culture, this Mediterranean hotspot appeals to travelers of all stripes. YMT Vacations offers incredible trips to Spain, from cruises to land tours. To say mucho gusto to España with YMT Vacations, contact your travel agent or call us at 1-888-756-9072.