---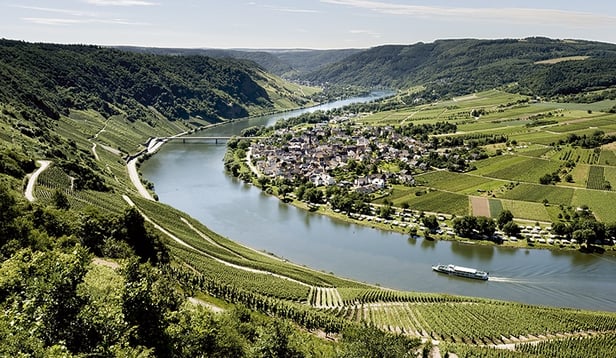 Up close and intimate, European river cruises take you to the heart of the interior, giving you a bird's eye view of the countryside. Whether it's the Danube or the Rhine, these vessels afford you views and experiences you simply could not enjoy otherwise. From the tulip-kissed fields of the Netherlands to the soaring spires of Cologne's Gothic Cathedral and the fairytale castles of Bohemia, your floating boutique accommodations make traveling easier than ever. However, before you set sail there are a few things to keep in mind. To help you make the most of your journey, here are our top tips for river cruising:
---
Ditch the Crowds -- Summer months mean tourists. To avoid the crowds, visit popular sites early or late in the day. Better yet, ask a local what places they enjoy and escape the guidebook sites for an insider's experience.
Pack Light -- Not only does packing a hefty amount of clothes bring about hefty airline baggage fees, it's also unnecessary. Since there are no formal nights on a river cruise, you can leave the ball gowns and suits at home in favor of country club attire. Men can wear collared shirts and sports jackets and women can wear casual dresses or pantsuits.
Prepare for Weather -- While you can leave the tux at home, there are certain things that are a must. A rain jacket, light layers, and tote bag will come in handy for sudden weather changes and all the souvenirs you're likely to pick up. Plus, remember to bring along sunscreen, sunglasses and bug spray as well.
Toiletries and Medications -- Remember your medications, especially if you are prone to motion sickness.
Expect the Locks -- Part of the charm of river cruising is the locks. However, if you're not prepared, the bumps during the night can jolt any sleeper out of a slumber. Expect the slight jostling and have patience when your ship encounters other vessels waiting their turn at the locks.
Plan Ahead for Currency -- While most countries use Euros, you may be in need of other currencies as well, especially along the Danube River. Avoid high commission exchange fees by ordering through a local bank. And don't forget to save enough cash for tipping the staff at the end of your cruise.
Know Your Limitations -- The cobblestones and stairways common in Europe can present challenges to those with mobility issues. Ask the crew what to expect if you have physical concerns and pace yourself accordingly.
Meal Time -- Unlike cruise ships, riverboats have "open seating" for meals. While breakfast and lunch are usually casual, buffet affairs, dinner has a seating time. Arrive on time since wine is served before the meal and ceases when the entree is complete.
Power Up -- You'll need an electric current converter that is compatible with the ship's 220 volts AC, especially if you'll be using high-voltage appliances like a hair dryer.
---
If sailing past mountainside vineyards and quaint hamlets is your idea of the perfect getaway, consider a European river cruise with YMT Vacations. You can make plans to join us on an upcoming sailing by calling your travel professional or 1-888-756-9072. We're sure you'll agree, with river cruising, the joy truly is in the journey!
---