---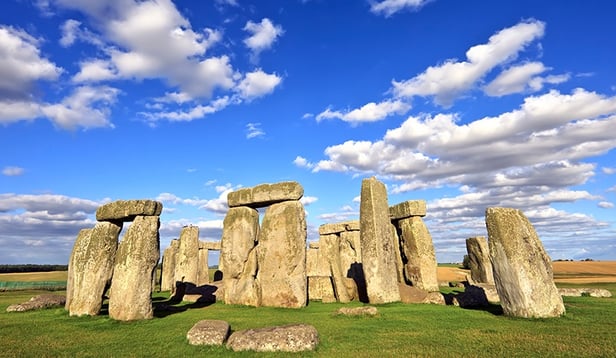 On a wide plain in southern England, 160 stones rise out of the ground. Encircled together, the massive boulders weigh up to 37 tons. How did they get here? Who built this strange configuration? What was its purpose?
---
For years people have had their theories. In the Middle Ages it was believed that Stonehenge was a result of the magic of King Arthur, Merlin, or even the ancient people of Atlantis. Later it was suspected to be built by the ancient Druids. However, carbon dating proved all these theories wrong. The site predated the Druids by four millennium and was created by Stone Age people.
How would they have placed the lintels on top of the upright stones when it is estimated that to drag each one into position would have taken more than 1,000 men? How long did it take to erect a structure that we suppose took 30 million man hours -- four times what it took to build the Empire State Building?
Our best guess based on what we know about this windswept Salisbury Plain is that it was made to be a type of prehistoric calculator. Based on the positioning of the stones, aligned with the movement of the moon and the rising of the sun, it may have been used to predict lunar eclipses. Another discovery points to this as site for religious rituals. The bones of young women and children buried at Stonehenge were more than likely remains of ritualistic sacrifices.
Whatever you believe about its origins, Stonehenge is one of the world's great mysteries and one of the United Kingdom's most fascinating experiences. If you can, try your best to arrive early or late in the day to avoid the crowds. You can experience the mystery of Stonehenge on YMT Vacations' escorted Best of England Tour. This 10-day journey includes travel to central London and a Victorian Town living museum, Windsor Castle and a heritage train ride through the English countryside. Combine your tour with travels to Scotland or Ireland to extend the fun. To make your reservation, call your travel agent or YMT Vacations at 1-888-756-9072.
---