---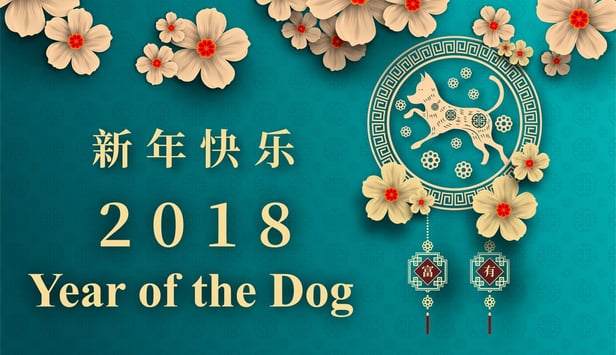 It's that time of year when red lanterns fill the sky and mandarin oranges spill from produce stands. Of all the traditional Chinese celebrations, Chinese New Year is the most anticipated of them all. Throughout the world people gather -- not only to welcome another year but to congratulate each other on having passed through the old one.
---
On the first day of the First Moon of the lunar calendar (this year it falls on Friday, February 16), the Chinese world turns over a new leaf. Families reunite, friends gather and everyone eats; but before the party begins and the giant dragons strut the lion dance through the streets, preparations must be done.
Well in advance of New Year's, an entire day is set aside for the annual spring cleaning, or the "sweeping of the grounds." Far from the usual weekly dust and mop, every corner of the house must be cleaned for the new year to start off on the right foot. In addition to being thoroughly cleaned, homes are also decorated with large vertical scrolls of red paper. Each scroll contains a poem written in Classical Chinese expressing good wishes for the upcoming year. Then, on the last day of the old year the serious cooking begins. It's believed that all the food preparation must be done before New Year's Day so that all the sharp instruments, like knives and scissors, can be put away -- after all, you wouldn't want to "cut the luck" from the New Year.
It's finally New Year's Day and the children are on their best behavior. It's bad luck to tell a lie, raise your voice or use bad language on the very first day of the year. Plus, this is the day they line up to receive their Hong Bao, small red envelopes containing good luck money. Families will travel from home to home taking gifts and Hong Bao for the children. In return, the host presents them with New Year cakes, flowers and melon seeds.
Where To Go For Chinese New Year's
As we welcome in the Year of the Dog, you may be wondering where you can go to enjoy the fun. Here are some of the celebrations held throughout the world:
China
Hong Kong
Singapore
Malaysia
Bangkok, Thailand
Osaka and Okinawa, Japan
Siem Reap, Cambodia
San Francisco
Sydney, Australia
New York City
---
You can learn more about Chinese New Year during your own travels to China with YMT Vacations. The Legendary China & Yangtze River Cruise itinerary offers a comprehensive 12-day tour featuring the Forbidden City and the Great Wall, the Terra Cotta Warriors of Xi'an and the Three River Gorges. For information or reservations, call your travel agent or YMT Vacations at 1-888-756-9072.
---