---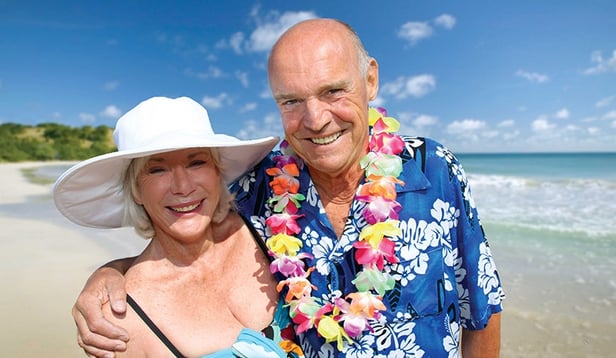 With endless sunshine, miles of sandy beaches and a fascinating local culture, it's no wonder Hawaii tops most everyone's bucket list. But for many travelers, the allure of the Aloha State is at odds with the cost, and enjoying a getaway without breaking the bank can be a challenge. Here are 10 tips on how to afford a Hawaii vacation on a budget:
---
Go With a Tour Group -- Package vacations, like the ones with YMT Vacations, allow you to bundle all you'll need for one convenient low price. Since tour operators buy in bulk, you'll pay less than if you were to purchase your own airfare, accommodations, transportation and attractions. It's especially economical if you plan to island hop and visit more than one Hawaiian location.
Look for Free Events -- Local events like festivals, farmer's markets and fairs let you enjoy the "real" Hawaii without spending all of your vacation dollars.
Splurge for Lunch -- Eating a hearty lunch and a light dinner lets you enjoy the cost savings of a mid-day special and avoid the heftier price tag of a full evening meal.
Pack a Picnic -- Eat like the locals do and pack a grocery meal to enjoy in paradise.
Go Mobile -- Another way to enjoy fabulous fare at reasonable prices is to visit one of the Island's many food trucks. These street food vendors feature adventurous menus and fresh local dishes.
Stretch it Out -- Since a huge chunk of your vacation budget will be spent on getting to Hawaii, why not make the most of your time there and spend a few extra days? Adding on an island cruise, visiting multiple locations, and spending a while longer in the sun are just a few of the added benefits of extending your stay. YMT Vacations' Hawaiian Islands Cruise & Tour is a 12-day package that lets you combine the luxury of a sailing with a land portion for an even greater value.
Travel Off-Peak -- The fall travel season features some of the lowest fares, and ironically, Hawaii's best weather. With kids back in school, it's the ideal time to visit because you avoid the crowds and enjoy the lower fares created by less family travel.
Get Outside -- Hiking the area trails, biking along the coast, and visiting the many picturesque beaches are all great ways to enjoy the Aloha beauty without paying a penny.
Be a Coupon Clipper -- Coupon books, visitor's publications and discount cards like the Shaka Gold Card offer significant savings on popular attractions, tours and dining.
Shop Local -- Grocery stores, big box stores and outlet malls that are visited by locals are the best spots for iconic souvenirs like macadamia nuts and surf T's.
---
You can explore all of Hawaii's historic, cultural and agricultural treasures on YMT Vacations' Hawaii Four-Island Tour and Hawaiian Islands Cruise & Tour. To learn more about these exciting journeys, or to make your reservations to join us, call your travel agent or 1-888-756-9072.
---