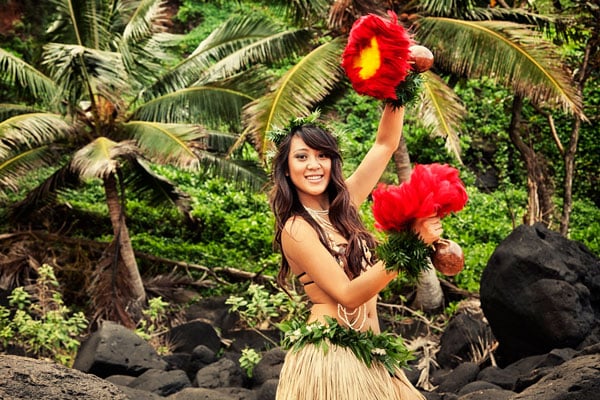 If you're passionate about guided travel, then you're sure to enjoy a Hawaii multi-island vacation with YMT. We have a variety of island-hopping tours that are absolutely perfect for guests who want to see and feel what makes each island so distinct. Do you prefer the excitement and abundant entertainment of Oahu? The easygoing charm of the Big Island of Hawaii? The serenity of Kauai, the "Garden Isle"? Or Maui's unique blend of historic appeal and breathtaking nature?
Whether this is your first or tenth visit to the islands, you are in for a major treat by joining us on a guided tour, the best way to see more of Hawaii. By letting us plan your multi-island trip, you can count on us to handle the details while you relax on pristine beaches, watch world-class waves break on Oahu's North Shore, or peer into the depths of ancient volcanoes. Pay your respects at the Pearl Harbor Memorial, stand at the edge of Waimea Canyon, or participate in a luau. Gaze up at Diamond Head, people watch through busy Waikiki, or simply breathe in the warm air of the ocean-scented Hawaiian breeze.
Our year-round departures allow you to enjoy the Hawaiian Islands' beautiful weather whenever you want—including in the heart of winter! The average temperature ranges from 75°F in August to 67°F in January and February. Hawaiian multi-island tours offer a very welcome respite for frostbitten or other winter-weary travelers.
Hawaii Vacation Packages: Multi-Island Options
Hawaiian Escape is a blissful trip to paradise, and your chance to enjoy the Spirit of Aloha as you unwind on 2 of Hawaii's most popular islands for 7 magical days. Visit Pearl Harbor and explore Honolulu on Oahu, then hop on the short flight to Maui, the "Valley Isle," to stay beachside and visit the Iao Valley, Lahaina, and the towering Courthouse Square. You will have plenty of time to relax and experience the islands at your own pace.
Take our YMT Signature Best of Hawaii Four-Island Tour to enjoy a 13-day vacation with beachfront lodging on Kauai, Maui, and the "Big Island" of Hawaii, and in Waikiki on Oahu. Visit the Pearl Harbor National Memorial, stroll the welcoming streets of historic Lahaina, enjoy a boat cruise on the Wailua River, and sit down for authentic Hawaiian entertainment and food at our Farewell Feast.
Discover Hawaii on our Hawaiian Islands Cruise, an island-hopping cruise tour through paradise. Spend 7 nights aboard Norwegian Cruise Line's renovated Pride of America and enjoy freestyle cruising at its finest. Experience the lush Iao Valley on Maui, the beauty and charm of Hilo, Kona's coffee-rich "Gold Coast," and Kauai's spectacular Na Pali coast and Waimea Canyon. Your land portion includes a visit to Pearl Harbor, a city tour of Honolulu, and plenty of time to relax on world-famous Waikiki Beach.
See the Islands Yourself!
Now is your time to see Hawaii. Our trio of multi-island vacation package offers a lot to do and see in Hawaii—all guided by our friendly local Tour Directors. Call your travel professional or YMT Vacations at 1-888-756-9072 to book one of our year-round departures to paradise.