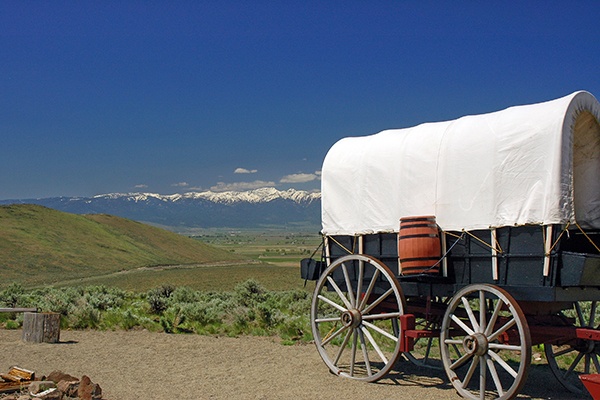 In the 19th century, more than half a million settlers hitched their wagons and made the long journey from Missouri to the Pacific Ocean on the Oregon Trail. During what would become the country's most famous migration, nearly 10 percent of the pioneers died of hardships ranging from starvation to dysentery. Over a rough landscape that stretched more than 2,000 miles they pushed on through cities like Independence and Kansas City. For roughly 5 months they walked, making the brutal journey toward their new homes.
Now known for its artistic and eclectic vibe, Portland was once the home of traders, trappers and the settlers who arrived at the end of the Oregon Trail. With Mount Hood and Mount St. Helens in the distance, this western city is still as rugged and natural as it was all those years ago. Join a rowdy pub crawl through the city's bars and breweries or bike along the waterfront, stand alongside the power of the rushing Multnomah Falls, or explore the banks of the mighty Willamette River on a guided tour.
You can visit the landmarks of the region on the YMT Vacations Alaska Cruise & Pacific Northwest Tour. This new itinerary features visits to the stunning Mount Hood National forest and Olympic National Park, a cruise along the Inside Passage and an unforgettable look at Glacier Bay. To experience this remarkable journey, call your travel agent or YMT Vacations at 1-888-756-9072.