---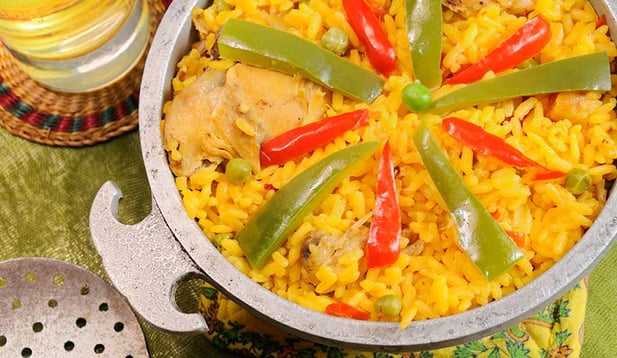 In Jose Fuster's painting, The Last Supper, the 12 disciples crowd elbow-to-elbow around a plate of fish, hinting at an odd Cuban rule that allowed only a dozen guests to eat at one time in privately-owned home restaurants. Known as paladars, these family-run businesses are synonymous with Cuba and their popularity is on the rise in the Soviet-system where the state controls everything that ends up on the plate. However, recently the interpretation of a "living room" has broadened, making the definition of the paladars a bit more favorable and accessible. Here's what you need to know about savoring Cuba's authentic home dining scene:
---
Ingredients Dictate the Dish -- Legalized in the 1990s, paladars had to adhere to a bizarre set of regulations: no beef or lobster, only ingredients from state stores, and no more than 12 seats. While nationwide reforms have loosened regulations some, chefs still fear the instability and are often forced to substitute products for more available ingredients. Be prepared to be flexible with menus that change at a moment's notice.
Rum Flows Freely -- Cocktails in Cuba center around rum. Whether sipped on its own or blended in a frozen daiquiri, pina colada or a delicious mojito, you'll be pleased as punch to enjoy one of these libations alongside your favorite Cuban dishes.
Don't Miss the Traditional -- Even though international cuisine is on the rise, especially Italian dishes, the classics are not to be missed. Crispy malanga fritters, arroz con pollo and ropa vieja, which translated means 'old clothes,' are among the favorites.
End on a Sweet Note -- Despite a limited milk supply that has Cubans resorting to canned dairy, the islanders love their creamy desserts. From the three milks of the tres-leches cake to the caramel custardy flavors of flan, there's nothing sweeter than a "dulce casero," or homemade dessert, served in the comfort of home. And don't forget to end the evening with a classic Cubano coffee.
Pay Up -- When it's time to settle the bill, remember that Cuba has two distinct forms of currency. National pesos (CUPs) are banknotes printed with head-and-shoulder images of Cuban leaders and used to pay local citizens. On the other hand, convertible pesos (CUCs) depict national monuments and are worth twenty-four times what national pesos are worth. Convertible pesos are used to pay for goods and services, including paladars. Make sure that when you pay in convertibles, you are given change in kind.
---
You can savor the authentic tastes of Cuba and its unique paladar eateries on YMT Vacations All-Inclusive Colors of Cuba Cruise. This 10-day, all-inclusive adventure begins in Montego Bay, Jamaica before setting sail for four Cuban ports of call. This People to People program features a rare look at Cuban culture, history and cuisine. To join us on this unforgettable land and cruise excursion, call your travel agent or YMT Vacations at 1-888-756-9072.