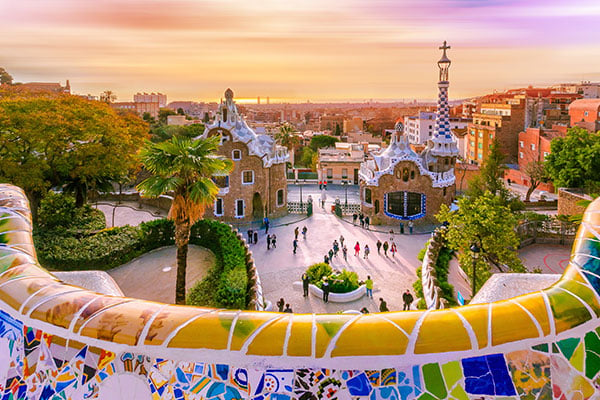 When people dream of their perfect Spain vacation, the local culture plays a huge part in the fantasy. The image of clinking glasses of sweet sangria with friendly locals over decadent midday meals followed by an hours-long siesta does sound nice, but is it accurate?
How will Spain's rich culture affect your time in Spain? How different is it from home? And does everybody really take a daily nap?
Spanish Art is a Very Big Deal
It's not a stretch to say that art is woven into the national fabric of Spain. You will find art and beauty everywhere, from the lavish buildings to the world-class museums, to the surprisingly lovely graffiti found on inner-city walls.
Museums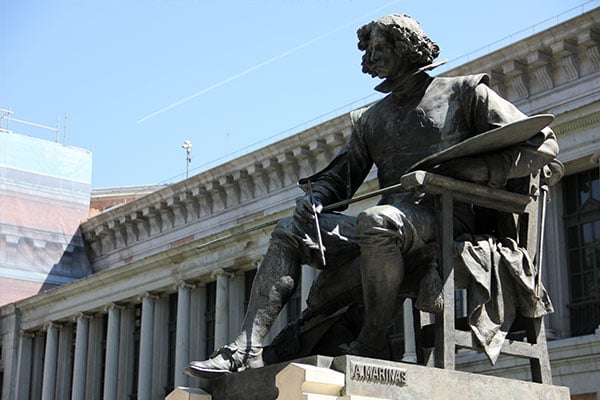 Art is a high priority, as you can see at the "Golden Triangle of Art." This is where you can find three of the world's best art museums all within walking distance of each other at the Paseo del Prado in the center of Madrid.
The Prado

Museo Nacional Centro de Arte Reina Sofía

Thyssen-Bornemisza Museum
Together these museums hold tens of thousands of stunning pieces of art, mostly by Spanish artists. They contain everything from famous paintings and sculptures by masters like Goya, Picasso, and Dalí, to temporary exhibits devoted to Avant Garde video installations.
In the city of Madrid alone there are more than 40 museums. You cannot say that you truly experienced Spain if you don't make it to an art museum while you're there.
Architecture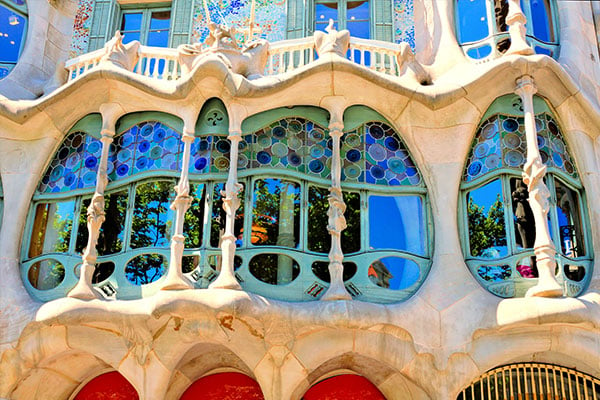 You don't have to stay inside to see art in Spain, though. The country is full of dazzling displays right out in the open. Barcelona has many buildings designed by Antoni Gaudí, a Spanish architect whose unusual nature-based and highly decorative masterpieces are spectacularly beautiful.
The distinctive eccentricity of his designs makes them some of the most creative in the world.
There are 11 Gaudi buildings in Barcelona, most famously the lavish Sagrada Familia. If you have the time, we recommend setting aside a day to visit all of Barcelona's Gaudi buildings.
Street art
The most modern of art forms flourishes in Spain. You can't avoid the elaborate murals, protest pieces, and storefronts created using nothing but spray paint and passion.
The most impressive, large scale pieces are usually found in the major cities. However, you can see interesting art all over the country, including in rural areas and on sides of trucks, trains, and even dumpsters. Keeping an eye out for interesting pieces is a very fun activity anywhere in the country.
Siestas Aren't an Everyday Thing for Spaniards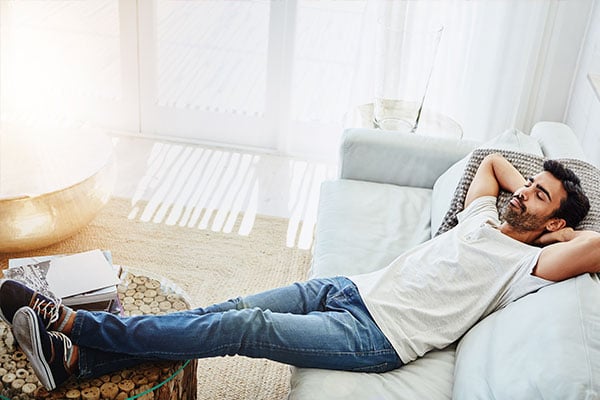 Siestas are one of Spain's most talked-about cultural traditions, but what is a siesta? And do modern Spaniards take one every day?
A siesta is a tradition that first started centuries ago as a way for farmers to shelter from the heat. Spanish summers can be hot, so taking a long lunch and napping during the warmest part of the day just made sense. The tradition of siesta became an ingrained part of the Spanish culture, and its influence continues to this day in the form of either resting or closing up shop for several hours in the middle of the day.
For those that still partake, an ideal siesta is a 20-30 minute nap taken immediately after a big lunch. Most students and working Spaniards do not take a siesta anymore.
In big cities, especially, work cannot stop in the middle of the day. Many Spaniards now only enjoy siestas when on holiday—but they strongly encourage tourists to give the relaxing tradition a try while they're in Spain. Anyone looking for an authentic—and enjoyable—experience in Spain simply must partake in a siesta at least once.
Hours and Meals Differ from What We're Used To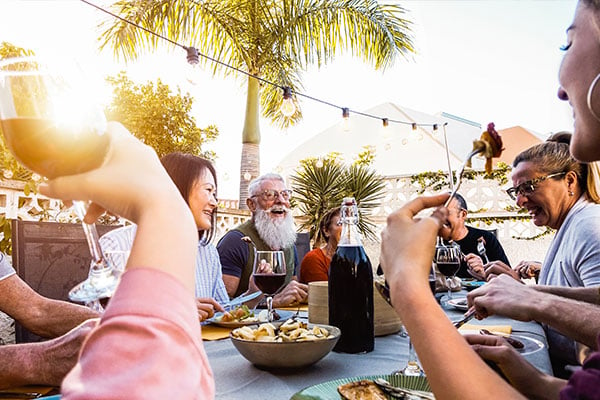 The days in Spain are longer than in North America. Shops and restaurants start earlier, end later, and are often closed in the middle of the day. Larger stores and chain restaurants, especially those in major cities, have more "Americanized" hours.
Many shops are closed on Sundays, and only have morning hours on Saturdays.
Common shopping hours are:
9 a.m. – 2 p.m.

5 p.m. – 8 p.m.
Restaurants and bar hours are:
12 noon – 4 p.m.

8 p.m. – late
You will notice that Spanish meals are taken later than we're used to, as well:
Breakfast is very light, often just a coffee and pastry. Usually eaten around 9 a.m.

Lunch is the biggest meal of the day, and is taken between 2-4 p.m.

Dinner is late, commonly after 9 p.m.
You are not expected to leave a tip; tipping is an optional way to show appreciation for service. Spanish waiters and waitresses are paid a living wage, so they don't rely on tips. However, if service is good, leaving a few euros (this is never a set percentage, however) is appreciated.
Spain Has a Variety of Culinary Regions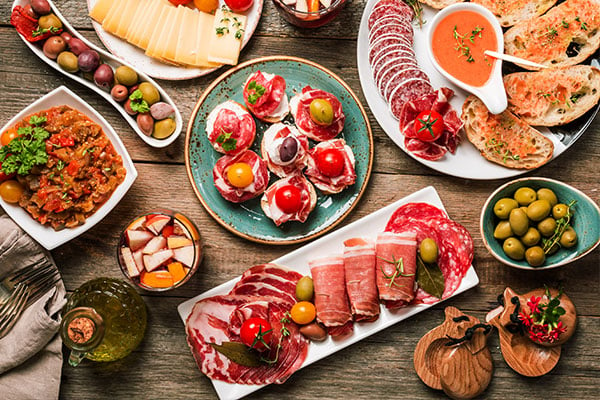 Spain is one of the most diverse countries in Europe, which is reflected in its regional food.
Spanish cuisine as a whole is flavorful, colorful, and is cooked with quite a lot of olive oil. Beyond these shared qualities, though, you will find some very strong regional differences.
Northern Spain: Northern Spain has abundant seafood and spicy sauces, especially in Galicia and Asturias
The Pyrenees: the mountainous region separating France and Spain incorporates plenty of peppers, onions, and tomatoes into their hearty cuisine

Cataluña:

Northeastern Spain, including Barcelona, is renowned for its rich stews and excellent pork, including botifarra

and other delicious sausages

Eastern Spain: this region includes Valencia, the birthplace of the complex, colorful, exquisitely balanced paella
Andalucia: found in Southern Spain, Andalucian food includes tapas and imported Moorish ingredients like saffron, oranges, and rice
Central Spain: Central Spain has some of the best meat in the country, and celebrations often include whole roasted pigs and lambs.
Greetings Are Important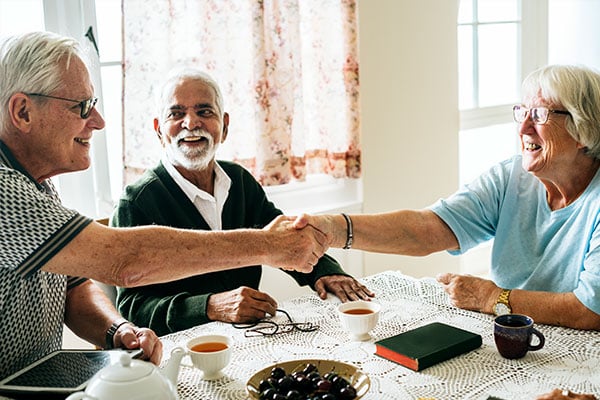 The Spanish people are known for their friendliness. Much like in America, brief greetings are exchanged between nearly everyone.
If you pass someone on the street, share an elevator, or order your coffee from a stranger, a simple "buenos dias" or "buenos tarde" is appropriate.
When you actually meet someone, the rules are a little bit different:
For the first meeting or in formal settings, men and women alike shake hands

For an acquaintance or friend, men shake hands

For an acquaintance or friend of either gender, women give besos—a kiss on both cheeks

For very good friends and family, men and women both give besos
Visit Spain with YMT vacations
If the friendly, easygoing, creative culture of Spain is appealing to you, why not visit in person with YMT Vacations? We have many Spain vacation options, including our Ultimate Spain and Portugal Tour.
To view departure dates, or to make your reservations to join us, call your travel agent or YMT Vacations at 1-888-756-9072.