---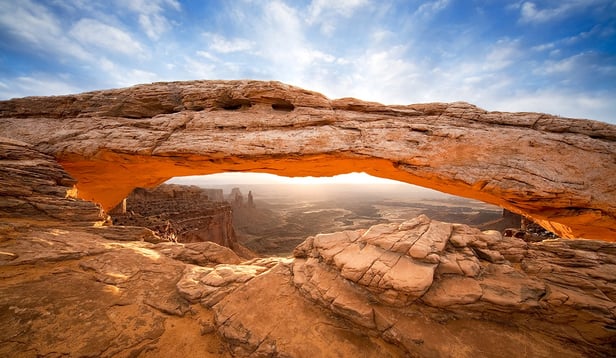 If you've been watching the news, you know the centennial for our National Parks Service created a rush of visitors to the country's favorite outdoor treasures. The good news is that a new generation of Americans got to experience these amazing landmarks; the bad news is that many were turned away at the gate. To avoid the rush of visitors to the most popular National Parks this summer, here are some tips to consider before you travel:
---
Timing is Key -- July and August are, without a doubt, the high season for the National Parks. Instead, plan to travel during May and early-June; or, better yet, in September when the kids have returned to school. If this is not possible, then make sure to avoid holidays and weekends.
Consider the Weather -- A "bad" weather forecast will keep away the crowds. However, many folks simply look at the weather in the city they are originating from and fail to notice that it may, in fact, be sunny at the park.
Go Early. Stay late. -- The five most-visited parks all have core areas that attract large crowds. For these iconic hotspots, make sure to go early in the morning or late in the afternoon. Not only will you have less visitors to contend with, you'll also have a better chance of capturing good photographs to take home with you.
Get Out of the Car -- Many of the more than 9 million people who visit the National Parks never get out of their vehicles. Instead of watching the scenery from the window, take a hike onto the trails and backcountry campsites that many visitors avoid. These parks are extremely large and feature a variety of terrain, wildlife, and unforgettable sights to explore.
Picnic in the Park -- Visitor's centers, groceries, and souvenir shops are other notoriously popular spots. Avoid mealtime crowds by packing a picnic to enjoy a bit further afield.
Ask a Ranger -- If you're looking for secluded spots to explore or the least crowded route to your next stop, the park rangers are your best source of information. Just ask!
Take a Tour -- While tour buses may seem like the least likely way to avoid crowds, in fact, the opposite can be true. Not only have these driver-guides visited the parks frequently, they know which trails are best, where the hidden picnic spot is located, and the time of day to visit the most-popular sights.
---
You can get an overall view of America's parks on YMT Vacations' Ultimate National Parks Tour. This 28-day itinerary takes you to 12 of the nation's most-popular parks. You'll stay overnight in the Grand Canyon and see the sandstone cliffs of Zion, witness the fascinating "hoodoos" at Bryce Canyon, see the Yellowstone geyser and and Half-Dome at Yosemite. To make your reservations to join this once-in-a-lifetime journey, call your travel professional or YMT Vacations at 1-888-756-9072.
---