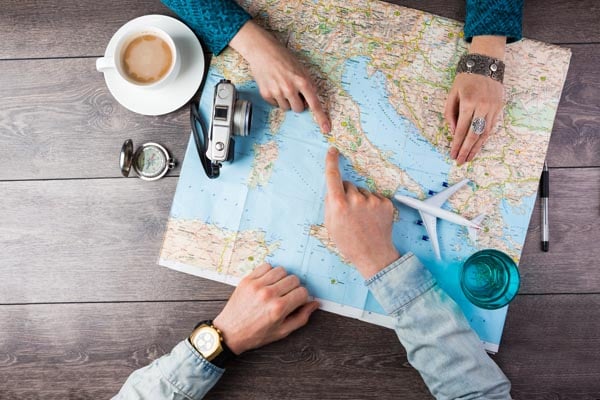 Having trouble deciding where to go on your next vacation? With so many great options, we understand how difficult it can be to choose!
Ready to stop asking, "Where should I go on vacation?" and, instead, get excited about going on your trip? We've rounded up the top questions to ask yourself to help you decide where to go and what to do. Your answers to these questions will give you the information you need to figure out what type of trip will be best suited for you.
How to Decide Where to Travel to Next
Answer the questions below and you won't have to spend any more time wondering how to choose a destination to vacation at.
What type of traveler are you?
The first question to think about is what type of traveler you are. What type of travel do you enjoy? Do you prefer trips that are filled with adventure every day? Do you prefer more laid-back, relaxing trips? Or do you enjoy a balance of the two?
What type of environment do you want to be surrounded by when traveling? Beaches? Mountains? Cities where you can visit different landmarks and museums? Is there a particular goal you have for your trip? For example, do you want to experience the local culture, visit historical sites or do something you've never done before?
These are all important questions to consider so you can plan a trip that will match your interests.

How much time do you have?.
Another important point to consider when choosing a destination is the amount of time you have to travel. If you have just 7 days, you may want to explore options within North America.
If you're interested in a slow travel experience or are looking to take an extended vacation, you may want to explore various travel options abroad. If this will be your first trip abroad, find out how to set up a travel budget for an International trip.
What is your budget?
Speaking of budgets, whether you're traveling within North America or abroad, it's always possible to find great offers on excellent packages. But regardless of what type of trip you plan on taking, it's a smart idea to set a budget and look for trips that fit within that budget, including travel costs, lodging, meals, activities and general day-to-day-spending. You'll also want to keep in mind the exchange rate for any international trips.
What kind of weather suits your travel style?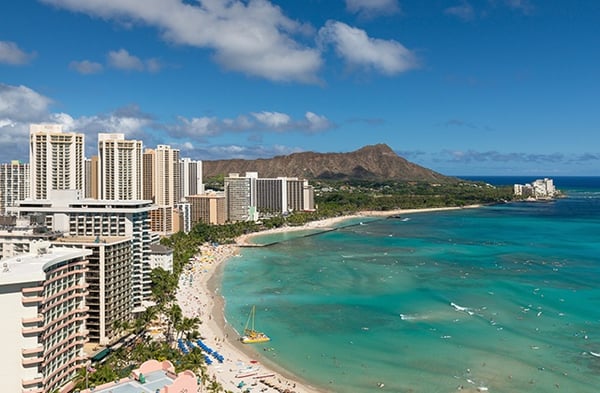 Next to consider: the weather! Do you want to go to a place where the weather is warm, like Hawaii, or do you prefer a cool climate? If you have a preference, you can choose a destination based on the average weather for a particular region during the time of year you're looking to travel.
Inspiration Through Research
Once you have the answers to the above questions, you can start researching locations that meet your criteria. Four easy and effective ways to do research and gather inspiration for your trip include:
1. Find Reputable Online Sources
When deciding where to vacation, doing online research is the fastest and easiest way to gain valuable and useful information. But, with the surplus of websites and blogs that exist nowadays, you'll want to be sure you only use reputable and trusted sources. Fodor's, Frommer's and Travel and Leisure have popular travel blogs that won't steer you in the wrong direction.
2. Looking Through Travel books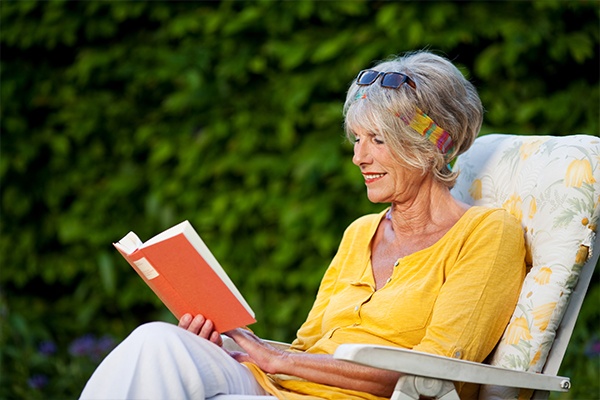 Yes, we're recommending going through actual hard copy books! There's just something special about holding a physical book in your hands and flipping through the pages. Whether you peruse some books at your local bookstore or buy some to keep and go through at home, you'll find plenty of visual inspiration and also get plenty of useful information about the destinations you're thinking about visiting.
3. Use Social Media
While we love books for travel inspiration, you'll find plenty online too. The key is to be specific when searching on Facebook, Instagram or Pinterest so you can find the information you're looking for without going down (too many) rabbit holes.
4. Create a Travel Bucket list
Taking time to create a bucket list specifically for travel can help get you really clear on what you want from your experience – and get you even more excited about your next adventure! This will really help you craft what a dream vacation looks like for you - whether that's exploring the Greek Islands, touring the top wine regions in Europe or something else.
Browse Through Vacation Packages
YMT Vacations offers a wide array of fully guided tour vacations, ensuring there will be a trip that meets your travel desires and goals. To join us or get more information about any of our packages, call your travel consultant or YMT Vacations at 1-888-756-9072.