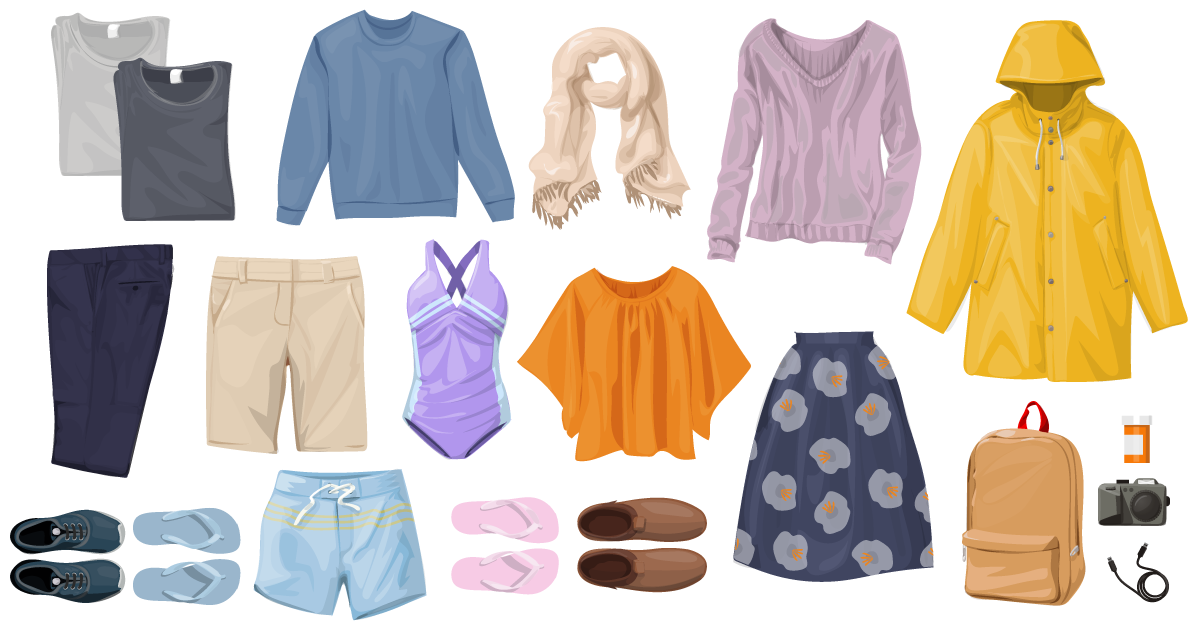 Booking a European tour is exciting – especially escorted tours of Europe because you don't have to worry about researching hotels or planning your daily activities. The one thing that can take some of the enthusiasm out of your upcoming trip is the stress of packing. While your packing list will vary slightly based on the weather, we've compiled a list of essential items that you will use during every season.
Tops
T-shirts are a must for both men and women. White or gray colors will pair well with most pants or skirts. Women may also include some blouses and shirts that are comfortable in order to add versatility into your daily attire. Choose one or two options that are fashionable in case you plan to attend a formal dinner or visit a nice restaurant during your vacation. Men should also plan to pack lightweight shirts, including a few that are long-sleeved. If the weather is warm, you will be able to roll up your sleeves and still feel comfortable.
Bottoms
Pack a mix of comfortable pants, including long and short options. Start with trousers or jeans that will match well with your tops. If your vacation is in the middle of summer, pack shorts or cotton pants to keep you cool. For women, skirts are easy to pack and do not take up much space. Combining a skirt and a casual t-shirt will look good no matter what activities are planned for the day.
Fleece and sweaters
The weather is constantly changing, and tourists on European river cruises will experience these fluctuations more often. For example, you may be warm when strolling through a museum, but once outside or on the vessel, the weather can be cooler than you expected. Prepare for temperature changes by packing a comfortable fleece and light sweaters you can easily wear on top of your attire to get the extra warmth you need.
Rain jacket with hood
A lightweight and water-resistant jacket that can withstand wind is recommended. There are many options you can purchase that will not take much space inside your suitcase. When there is unexpected drizzle, you'll be able to stay dry and protect your head by wearing the hood.
Swimwear
If your vessel or hotels have pool facilities, pack swimwear so you can make use of this amenity. European vacations are meant to be relaxing, and if time at the pool or sauna sounds appealing, you'll want to make sure you have a swimsuit or swim pants.
Scarf
A scarf is a practical item for both men and women. Not only will it keep you warm in cool temperatures, but it will also add an element of fashion to your attire.
Shoes
Take one pair of comfortable walking shoes with good traction. If your itinerary involves excursions and new site visits on a daily basis, you will be on your feet for a good amount of time. Concerned that comfortable footwear will look too sporty for your liking? Don't worry! There are plenty of great walking shoes that will pair well with any attire. Pack sandals in your luggage as well. They are easy to slip on and can be worn for social functions in the evening.
Backpack
While on vacation, you'll want to keep important items with you at all times. This includes your wallet, camera, water, snacks, medications, etc. Use a backpack in order to get around easily. If you are not used to wearing a backpack, it may feel a little strange at first, but you'll come to appreciate the fact that you can still keep both hands free.
Toiletries kit
Pack your favorite body wash, shampoo, conditioner, lotion, deodorant, wipes, makeup, and other toiletries you use on a regular basis. Depending on the length of your tour, you may want to transfer these toiletries into travel-sized bottles to save on space.
Medication and vitamins
Once you have packed your main suitcase, organize any prescription medications and essential vitamins in your carry-on luggage. Keep your medicine in the original container, if possible.
Electronics
European vacations will give you memories that last a lifetime and you'll need to decide the best way to document them! Whether that means using your phone, a DSLR camera, or video equipment, be sure to pack chargers and batteries.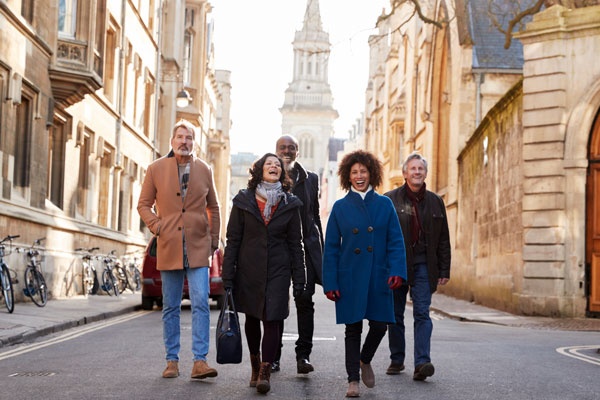 With these essential items packed, you will be able to acclimate to your environment easily. You will also have plenty of options available for mixing and matching your attire for the duration of your European tour. Put the stress of packing behind you, and get excited about your vacation. Take it easy, and enjoy your escorted tour!